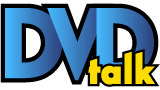 Trainspotting: Collector's Edition
List Price: $29.99 [Buy now and save at Amazon]
---
The Movie:
Danny (28 Days Later) Boyle's Trainspotting, adapted from the novel of the same name by Irvine Welsh, is a fast paced trip through the seedy side of heroin addiction. Set in Edinburgh, Scotland, the film focuses on Mark Renton (Ewan McGregor of Star Wars – Episode 1) who starts on heroin after becoming disenfranchised with his life and the world around him.
He takes to the smack like a fish to water, and soon enough finds that he'd better clean up if he wants to stick around. He makes an effort to get clean after his habit starts to affect his relationships with his family and his friends.
That's the plot in a nutshell. At its core it's a rather simple story but that doesn't make it any less effective. What makes the film work so well is primarily the cast of characters and the actors who portray them. McGregor is perfectly cast in the lead and even at his lowest makes for a likeable junkie. He surrounds himself with the likes of Sick Boy (Johnny Lee Miller), Spud (Ewen Bremner), Tommy (Kevin McKidd), and Begbie (Robert Carlye). Their camaraderie is what carries the film and when you dig a little deeper it's as much about friendship and relationships as it is about shooting up and listening to Iggy Pop.
The story twists and turns around the group of friends, focusing in and our of their lives as they struggle with their problems. This makes way for plenty of opportunity for John Hodge's script to parlay Irvine Welsh's sublime sense of black humor into the film. There are plenty of now famous moments here that hold up wonderfully and are just as funny now as they were when the film was released. Spud's interview is the comedic highlight of the film, Renton's toilet diving a close second (and a scene that borders on the surreal).
Perhaps most interesting is Renton's relationship with Diane (Kelly McDonald), a pretty girl who looks much more mature then her actual fourteen years. The two seem to have a sort of bizarre chemistry that, even though their relationship is damned from the start, makes them care about each other regardless.
Boyle keeps the film moving at a rapid pace thanks to plenty of amusing pop culture references that help us get to know the characters and their interests, as well as some killer camera work and a great soundtrack made up of instantly recognizable tracks like Iggy Pop's Lust For Life and more obscure numbers like Mile End by Brit Pop favorites, Pulp. Plenty of Sean Connery and James Bond references make for some amusing dialogue, particularly between Renton and Sick Boy (who idolizes Connery).
The film is not all laughs though. There are a few very intense and disturbing moments that ensure that the filmmakers are not at all glamorizing the lifestyle that the characters live. The baby on the ceiling scene still unnerves me every time I see it and no one in their right mind could possibly think that the withdrawal scenes look like any fun at all.
Ultimately, despite being obviously made in the mid nineties (making it a prime candidate for looking dated and old hat), Trainspotting still holds up as a uniquely memorable film filled with personable and believably screwed up characters, a great soundtrack, slick visuals, and a sense of manic energy rarely captured on film.
This new Definitive Edition from Miramax presents the film in its uncut international version.
The DVD

Video:


Trainspotting gets an excellent 1.85.1 anamorphic widescreen transfer that really brings the movie to life for home theater viewing. The colors are reproduced almost perfectly and skin tones are dead on. Black levels remain consistently deep and don't break up and compression artifacts are virtually non-existent. There is some very mild edge enhancement that you'll only notice if you're really looking for it and even then only in a few scenes. There is also some shimmering in a couple of spots. But aside from those two minor details and the slightest hint of print damage cropping up as the occasional tiny speck, this transfer looks great.
Sound:
Miramax has supplied sound mixes in Dolby Digital 5.1 and DTS 5.1 in English, as well as a French 5.1 mix. All three tracks sound very nice, with some solid and distinct channel separation. The DTS track gets a slight edge over the 5.1 as it has a bit more kick to it but both tracks are very lively with plenty of use from the surrounds. The club scene in particular is a great example, with the music pumping out from the surrounds and the sub while the dialogue remains clear and trouble-free. With the soundtrack playing such a very important role in the film, it's great to have such a clean and life like mix to further immerse you into the movie. Optional English subtitles are included.
Extras:
This two disc set has a wealth of extra features (it appears that they've ported them over from the recent UK release), most of which are on the second disc, but are spread out accordingly:
Disc 1
First up is an interesting commentary track from director Danny Boyle, star Ewan McGregor, producer Andrew McDonald, and screenwriter John Hodge. McGregor starts the commentary off explaining that it has been pieced together from various interviews conducted with the participants back in 1996. It's edited together quite nicely however, and there are a lot of interesting tidbits contained within. Boyle and McGregor both have some nice anecdotes about the films infamous toilet diving scene, and hearing Hodge discuss alcoholism versus heroin addiction lends a unique perspective to the proceedings. Hodge also discusses some of the difficulties in adapting the book for the big screen and McDonald is on hand to offer his stories about bringing the whole thing together and some of the difficulties he faced in doing that.
The first disc is also where the nine deleted scenes are housed, each scene available with optional commentary, and able to be played separately or in a montage. These deleted scenes are presented in non-anamorphic widescreen.
Deleted Scene #24 - A scene involving Renton reading a movie guide that was cut for pacing reasons.
Deleted Scene #31 - Spuds interview in a more complete form, edited because Boyle didn't really think anyone would get it (a shame too, as it is a great scene!).
Deleted Scene #32 - Renton's interview, cut because according to Boyle it went on too long and was actually too close to the narrative of the book..
Deleted Scene #73 & 110 - Renton, Spud and Sick Boy are caught red handed shoplifting in a record store by Diane, cut because the director felt that the scene was just poorly done.
Deleted Scene #142 - A moment between Renton and Swanney in the hospital after Swanney has lost his leg, cut because it was too similar to another scene with Tommy.
Deleted Scene #143 - Renton and Sick Boy are talking in a park, the scene shows a more cynical Sick Boy, changed by some of the darker events that occur in the film. This scene was lopped out because it takes the focus away from Renton's story.
Deleted Scene #188 - Renton is pulled away from a soccer game when Diane tells him she's dumping him for another guy who is in better shape. Boyle felt this was a good scene but that it needed to be cut for pacing reasons.
Deleted Scene #191 - Begbie, Sick Boy, Renton and Spud are talking at the bus station, this scene was cut once again to bring the focus of the film back to Renton.
Disc 2
The first feature on the second disc is the Retrospective. This is broken up into four parts, the first two of which are broken up into Then and Now portions. The Retrospective feature is broken up as follows:
1 – The Look Of The Film: Then (4:00) is a quick chat with Kane Quinn, who talks about the rich layer of visual references that they were able to work into the film. Now (3:00) is a chat with Danny Boyle who gives his thoughts on how the visuals became such an important part of this film, even more so than in most movies, and how it brought the book to life.
2 – The Sound Of The Film: Then (7:41) features footage of Shepperto Studios where most of the postproduction sound work was done on new equipment being used for the first time. Boyle and McDonald are featured. Now (4:50) is interview footage from February of 2003 with McDonald who discusses how Boyle's taste in music and musical influences came to play such an important part in the success of the film.


3 – Interviews: Irvin Welsh (4:36) speaks about the genesis of the story and what he was going for when he wrote the novel, as well as his feelings about the final version of the film as it appeared on screen. John Hodge (7:58) talks at length about his screenwriting process and why some of the changes that were made had to be instituted to make the novel work as a movie. Danny Boyle (14:32) speaks about his feelings on the book and how it compares to the film, as well as his overall feelings about working with the team he worked with and how the film ended up turning out. And finally, Andrew McDonald (10:32) gives his thoughts on why he decided to go ahead and produce such a difficult adaptation as Trainspotting and how it all came to pass.
4 – Behind The Needle (6:32) is a feature that lets us take a look at Renton's injection scene, using a prosthetic, from three very different angles. There is also a section entitled Calton Athletic Boys (0:32) wherein Ewan McGregor talks about some experiences he had with some genuine heroin addicts. This clip is taken from a longer clip that can be seen in its entirety in the Making Of Trainspotting featurette, also on this DVD.


Aside from the Retrospective segment, there's also a Cannes section where celebrities are interviewed about their take on the film after it screened at the Cannes Film Festival in 1996. Martin Landau (0:53) seems to have enjoyed it and compares Danny Boyle to Tarantino, Noel Gallagher of Oasis (2:11) talks about how it reflected drug use in the Manchester scene happening at the time. Damon Alburn of Blur (1:03) appears to have just woken up but had fun watching the movie. Finally, Ewan McGregor (0:46) discusses how he was pleased with the positive response that the film got from the audience. A Cannes Snapshot (1:57) winds this segment up, featuring snippets of comments, footage from the party, and other material from the festival where the film premiered.
Next up is the Trailers section where you can find the Teaser (1:10) and the Original Theatrical Trailer (2:01).
The Making Of Trainspotting (9:32) is a behind the scenes look at the creation of the film featuring footage with Andrew McDonald who discusses adapting the book, as well as with Ewan McGregor, Danny Boyle and Irvine Welsh, who makes some interesting comments about his work. It's a rather generic making of segment, but there is some material here that isn't covered in the other supplements which makes it worth checking out.
Finally, wrapping up the extra features, there are Biographies in text format on the DVD for Danny Boyle, Andrew McDonald, John Hodge, Ewan McGregor, Ewen Bremner, Johnny Lee Miller, Kevin McKidd, Robert Carlyle and Kelly MacDonald, as well as a Gallery comprised of some behind the scenes Polaroid shots set to music (5:05).
Final Thoughts:
Miramax has done a bang up job on this current release, and Trainspotting – The Definitive Edition is a rock solid release with great audio and video and a wealth of interesting extra features. Highly recommended.
Ian lives in NYC with his wife where he writes for DVD Talk, runs Rock! Shock! Pop!. He likes NYC a lot, even if it is expensive and loud.
---
C O N T E N T

---
V I D E O

---
A U D I O

---
E X T R A S

---
R E P L A Y

---
A D V I C E
Highly Recommended
---
E - M A I L
this review to a friend
Sponsored Links
Sponsored Links