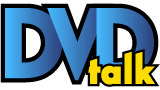 There's Something About Mary
List Price: $22.98 [Buy now and save at Amazon]
---
The Movie:
You know the story. You know the characters. You know the jokes. A year later, looking at "There's Something About Mary", I still only find the film occasionally funny, with a rapid pace of jokes, but they only work about half the time.

The Farrelly's have done some very funny pictures("Dumb and Dumber" and the incredibly well-written and funny "Kingpin"), but the actors here simply aren't suited for comedy. Cameron Diaz and Ben Stiller are fine, but Matt Dillon fails in an over-the-top role. The film stars Stiller as a nerdy high school student who gets his you-know-what stuck in his zipper on the night he's about to go to the prom with the beautiful Mary(Diaz), sending him to the hospital. Years later, Stiller's character hires Dillon's to search out Mary. What follows is a game of out-stalking as not only Stiller, but Dillon and another character played by British comic Lee Evans are also after her.

The jokes, rather than go with the well-written lines and sight gags of "Kingpin", fall more towards the slapstick variety. At 119 minutes, the film also could have used some trimming. More than enough people enjoyed the film enough to push it past 200 million dollars, so I'm sure it has quite a few fans out there. So, enough with how I think it's just an alright film. How's the DVD?...
The DVD VIDEO: A consistently sharp and clear 1.85:1 non-anamorphic widescreen image that contains incredible, vibrant and electric colors, mainly deep, rich reds. Colors are well-saturated as well, looking pure and natural. There's no instances of color bleeding, either. Detail, especially on the scenes taking place on the streets of Miami, is excellent. Detail during the few low-light scenes is alright; good, but not great.

The print used is incredibly clean and clear and free of any sort of scratches or blemishes. There's also no artifacts either, such as pixelization or aliasing. Contrast and flesh tones are also well presented. The highlight though, is how strongly the colors are presented in this picture. Black level is solid throughout. Very good work by Fox, although I wish they would have gone with anamorphic enhancement.

SOUND: There's not that much to "There's Something About Mary" in terms of sound - it's basically dialogue driven with the occasional pop song bouncing through the soundtrack. Ambient sounds are nice during some of the exterior scenes, but there's nothing terribly active. Dialogue is consistently clear and clean, never sounding thin or compressed and always well-integrated.

MENUS: Animated, and yet slightly annoying main menus as the dog bounces around the menu screens.

EXTRAS:
Commentary: A little better than their "Kingpin" commentary, the Farrellys still take a little too much of the commentary pointing out their friends who pop up as extras, but still, this commentary is an improvement as there's definitely a little more movie information and thoughts on production sprinkled through the presentation.

Featurette A few minute long featurette that shows outtakes and bloopers from the movie. Funny stuff, but I wish there was more. The box says the disc contains "never before seen" footage- if this is it, there's not much "never before seen" about it- it's just outtakes of scenes that are already in the film, as far as I know.

Also:Karaoke music video and the trailer.

Final thoughts: If you liked the movie, you'll like the DVD. Although it's not 16x9, this is still a very good transfer from Fox. The commentary is alright- a little better than the commentary the Farrellys did for "Kingpin". Other than the commentary, though, there's really not that much here for the $34.98 retail price. When discs from Tristar or Warner or New Line are packed with extras and contain anamorphic transfers for $24.98, there just doesn't seem like that much for your $10.00 more here. Don't get me wrong, I like where Fox is going, with more extras(see the upcoming special edition of "Ravenous" with 3 commentary tracks), but this particular disc just doesn't justify the price. There's no reason that Fox can't charge $29.99, and if they did I think they'd find themselves selling a lot more discs.


---
C O N T E N T

---
V I D E O

---
A U D I O

---
E X T R A S

---
R E P L A Y

---
A D V I C E
Recommended
---
E - M A I L
this review to a friend
Sponsored Links
Sponsored Links