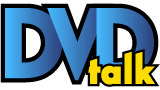 List Price: $14.98 [Buy now and save at Amazon]
---
The easy riders / raging bulls generation of movie brats -- directors like Hopper, Coppola, Scorsese -- were responsible for some of the best films of the late sixties and throughout the 1970s. But while many of their movies have achieved a classic status, worthy today of Criterion Collection treatment or multi-disc special edition lavishness from the other major labels, some movies veer toward an unjust obscurity. Maybe it's because some filmmakers just didn't fit the mold, even if their movies were as exciting and innovative as those made by Hollywood's New Breed. Some were Hollywood veterans whose late masterpieces failed to be appreciated in their time. Others shunned Hollywood altogether while others still seemed too much a part of the mainstream for anyone to take their work seriously.



A few examples that immediately come to mind: John Huston's The Man Who Would Be King (1975), Billy Wilder's Avanti! (1972), Frank Perry's Last Summer (1969), and Michael Ritchie's Smile (1975). These are movies that were ignored when they were new, and while all have their eager supporters, most aren't likely to ever see special edition treatment.



One of the very best forgotten films of the '70s is George Roy Hill's Slaughterhouse-Five, adapted from Kurt Vonnegut's seemingly unfilmable novel. Though it won the Special Jury Prize at Cannes, the film was a major flop at the box office and is barely remembered today.



The film is a random series of representative moments in the life of Billy Pilgrim (Michael Sacks), an ordinary, even bland everyman who in World War II is captured at the Battle of the Bulge and is a prisoner-of-war in Dresden, Germany, when that city was firebombed in February 1945 and more than 135,000 people died, many burned alive. (Some estimates of the dead run as high as 500,000, several times the number killed in Hiroshima.) After the war he marries Valencia Merble (Sharon Gans), whose father (Sorrell Booke) helps optometrist Billy become a wealthy pillar of the community, and whom late in life is whisked to the Planet Tralfamadore, where fourth-dimension beings mate him with soft-core starlet Montana Wildhack (Valerie Perrine). Through all this, Billy is "unstuck in time," with no control over the randomness in which the events of his life unfold.



The film is remarkably faithful to the book in this last regard, one of its major achievements, and is both way ahead of its time yet also recalls what D.W. Griffith had done inter-cutting multiple stories for Intolerance way back in 1916. Hill, screenwriter Stephen Geller, and editor Dede Allen obviously worked together very closely to achieve this, and make it work by carefully bridging out-of-time sequences through various means. Some scenes are linked through props, like an army boot in 1945 that becomes a dress shoe in a scene set several years later. Sometimes a tight close-up of a young Billy will be followed by a cutaway, followed then by a tight close-up of Billy, only older but with his head positioned in the same way. After plainly establishing how this literary device functions in its early scenes, this cutting becomes more and more sophisticated and ambitious. Sometimes the audio from one time is carried into a new sequence, or two periods are cut back and forth to liken or contrast them. And sometimes characters from one time frame straddle another.



None of this is done for its own sake, but rather to draw attention to the many tragic and sometimes funny ironies of life, particularly the randomness of tragedy, the cruelty and senselessness of war, and of man's complete lack of control over his fate.



The centerpiece of the film is the harrowing bombing of Dresden, a semi-autobiographical aspect of Vonnegut's novel. Partly because the author actually lived through the bombing as a real-life P.O.W., these scenes have a horrifying verisimilitude and capture all manner of little details that might have been lost on anyone else. A small company supervises the prisoners and, because Germany was losing the war by this time and because Dresden was not considered a military target (its only industry was chinaware), the German company consists of a too old officer (Frederick Ledebur, previously Queequeg, the cannibal harpooner in Moby Dick) and young recruits obviously in their teens. As they march the prisoners through the streets of Dresden, children take a liking to the goofy looking Billy, until an old man steps out of the crowd to slap him and bring his fellow Germans back to the grave reality of the war. A later scene features a death so casually snuffed out that its shocking impact is greatly accentuated.



Both the novel and the book, because of all the time tripping, state plainly early on that Billy survived the horror of Dresden and watched another of the film's central characters killed. This too is done very matter-of-factly, so as the bombing nears the film achieves an enormous sense of dread. Indeed, few films up to that time were as unflinching in their depiction of wartime violence, and still shocks with its many intensely personal tragedies.



The filmmakers were wise to cast unknowns in the major parts. All are excellent, and Sacks, especially good as the film's wide-eyed innocent, is believable in makeup that takes him from his late-teens to old age.



Glenn Gould is credited with the score, which mainly has him at the piano performing music by Johann Sebastian Bach, which compliments the film and its Prague locations quite nicely. Henry Bumstead, who also is in the film playing Eliot Rosewater, does an incredible job with the film's production design. The firebombed Dresden is especially vivid, while Pilgrim's mannered postwar life is likewise handled with enormous care and precision.



Video & Audio



Previously released by Image in 4:3 matted format, this new 16:9 transfer is a vast improvement, capturing details lost on all earlier home video versions. The okay English mono track is supported by optional English hard-of-hearing subtitles, along with subtitles in French and Spanish.






Extras



The only extra is a 4:3 trailer, almost worthless as it's missing both text and narration. The image is video-dupey as well, and so misrepresents what theatrical audiences would have seen that the DVD would frankly have been better off without it.



Parting Thoughts



Though it has long deserved special edition treatment, kudos to Universal for revisiting this title and at least giving it a 16:9 transfer. Slaughterhouse-Five is one of the real gems of its era; it's nearly a perfect film. And yet unlike most early-'70s movies is as fresh today when it was new.



Stuart Galbraith IV is a Los Angeles and Kyoto-based film historian whose work includes The Emperor and the Wolf -- The Lives and Films of Akira Kurosawa and Toshiro Mifune. He is presently writing a new book on Japanese cinema for Taschen.
---
C O N T E N T

---
V I D E O

---
A U D I O

---
E X T R A S

---
R E P L A Y

---
A D V I C E
Highly Recommended
---
E - M A I L
this review to a friend
Sponsored Links
Sponsored Links