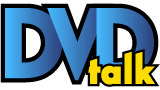 List Price: $59.98 [Buy now and save at Amazon]
---
The Movie

Run Time: 9 Hours 23 Minutes


From the first time I witnessed Monk, I knew that this was one fine television show. Monk is basically a comedy, with a mix of crime and mystery. Tony Shalhoub plays Adrian Monk, a rather ingenious obsessive compulsive gumshoe. Four-years earlier in the show's timeline, Monk was a rather successful and slightly neurotic San Francisco detective. After a tragic accident, Monk's slightly neurotic behavior was pushed over the top. Soon Monk became a rather instable individual, suffering from a myriad of phobias and the common symptoms of obsessive compulsive disorder (OCD). While many people can survive and coexist within society, Monk's condition left him incapable of functioning in normal society. As it follows, being unable to function in his daily life, Monk was rendered unfit to continue working as a police detective. Still with the troubling behavior, he's one of the finest detectives San Francisco has to offer. So when the going gets tough for the San Francisco Police Department, Captain Leland Stottlemeyer (Ted Levine) and Lt. Randall Disher (Jason Gray-Stanford) call upon the help of Adrian Monk and Sharona Fleming (Bitty Schram), Monk's personal nurse who helps him get through the day.


Overall, the show doesn't really bring anything new to television, as each episode of Monk plays very much the same, with a mix of comedy, crime, and mystery. Monk and his friends at the San Francisco Police Department must weave together very odd clues together to solve the mystery. The show's premise isn't anything new, as television has seen many crime/mystery series like Murder She Wrote, Columbo, and Law & Order: Criminal Intent. All these shows have one thing in common, a crime with a strong element of mystery that requires the ingenious of an individual or two to solve them. However, while Monk tends to intersect these shows with that same crime/mystery facade, there's a whole other layer to it.


What makes Monk a unique show isn't the ingenious way that Adrian Monk solves a crime, but rather the actual role of Adrian Monk. It's Monk's phobia of nearly everything and his obsessive compulsive disorder that makes each show extremely hysterical and compelling. This "subtle" behavior opens a gateway to some great comedy. For instance, Monk constantly requires everything to be perfect. On more than one occasion, he's estranged himself from others by rearranging their knickknacks, furniture, or artwork. He also tends to get himself in a few awkward (and funny) situations, as his fear of germs leaves him looking fairly ridiculous. In my opinion, it's these really small things that Shalhoub does that make Adrian Monk a funny and loveable character. It is truly amazing to see Tony Shalhoub in his performance as Adrian Monk. He does a flawless job at executing his character, fitting each of his various compulsions and obsessions to a tee. It's evident that his role was done well, as he was awarded an Emmy and Golden Globe award for Best Actor.


Shalhoub's character isn't the only strong player in the series, as Bitty Schram's role of Sharona Fleming was done very well. She also received a Golden Globe for her acting performance. Her character is fairly blunt, straightforward, and contains a few sketchy acts to her vitae, but the character fits very well with the neurotic detective. The character Fleming acts as Monk's backbone to life. While the character isn't exactly funny, the results of her interaction with Monk create some hilarious situations.


As said earlier, it's the acting that makes this a really strong show. The show doesn't bring anything new to the fore and sometimes the episode plots are fairly easy to figure out. I won't go into deep detail, but in some of the episodes the "who and how" of the crime is a bit too transparent. While in some shows that may leave you feeling cheated, these transparent stories are still highly entertaining. Watching Adrian Monk unravel the mysteries of a crime is the key seller, whether or not the actual storyline seems hollow. Still, these limited episodes don't appear that often. In most cases, the obvious who-and-how-killer isn't really that obvious. The show will follow similar approaches in television, to provide a misleading trail or two. The one you think that maybe the killer, may in fact be the victim!


Monk takes some rather popular genres and combines them together to form a comic look into a detective based mystery show. This approach, Monk's various "complications" takes a very common crime/mystery show and turns it into something unique. Tony Shalhoub's performance, as well as his fellow co-stars makes this show special. Whether a newcomer or fan, Monk: Season One will make you laugh over and over again.


Episode Guide

Mr. Monk and the Candidate (1)

Mr. Monk and the Candidate (2)

Mr. Monk and the Psychic

Mr. Monk Meets Dale the Whale

Mr. Monk Goes to the Carnival

Mr. Monk Goes to the Asylum

Mr. Monk and the Billionaire Mugger

Mr. Monk and the Other Woman

Mr. Monk and the Marathon Man

Mr. Monk Takes a Vacation

Mr. Monk and the Earthquake

Mr. Monk and the Red-Headed Stranger

Mr. Monk and the Airplane



The DVD


Video:

The first season DVD release of Monk is presented in 1.78:1 ratio anamorphic widescreen color. The picture quality is substantially sharper than its original television broadcast. Even more so, the picture quality looks much better than many other television releases. However, it's not without fault as there are noticeable distortions in the picture during heavy movement. Fans and those with an eye for detail should be more than pleased with the quality.


Sound:

The audio that is supplied with this release includes three Dolby Digital 2.0 surround sound tracks, covering the English, French, and Spanish languages. There are also subtitles presented in the same three languages. The audio sounds very clear and crisp, with a rather flat tone, as the show is primarily dialogue. I found that the quality was more than sufficient and held to the same high standards set by the picture quality.


Extras:

The special features that are presented with this DVD release are a little on the light side. There isn't a whole lot of "stuff" provided, but rather a few short interviews with cast and crew members. In Mr. Monk and His Origins, the cast and crew talk about the beginning of show and the main character, Adrian Monk. In Mr. Monk and His O.C.D., various cast and crew members discuss all the little details surrounding Adrian Monk's obsessive compulsive disorder. Continuing upon the previous featurette, Mr. Monk and His Fellow Sufferers has the cast and crew discussing how everyone has obsessive compulsive tendencies. It doesn't really have any bearing to the show and perhaps is the least entertaining of the short interviews. In Mr. Monk and His Emmy Award Winning Performance, Tony Shalhoub's peers shower him with compliments. They share words of a positive nature, regarding how well he fit into the role of Adrian Monk. The last extra covers the rest of the cast. In Mr. Monk and His Partners in Crime, cast and crew discuss the other actors/characters that join Shalhoub on the set of Monk.


The five special features aren't really that special. Sure they provide a few insights for the fans or a few minutes of entertainment, but there really wasn't a whole lot of stuff. I was hoping that the DVD release would be packed with deleted scenes, outtakes, audio commentaries, etc. Even a few featurettes covering some of the silly things Monk does would have been great.


Final Thoughts:

Fans of comedy, crime, and mystery will definitely be interested in Monk. From the first time I saw the neurotic detective in action, I knew I had found one of my favorite television series. For the most part, I was quite happy with this DVD release. The show has never looked or sounded so good. Monk is a show that deserves one of the highest ratings possible, but unfortunately due to the lack of special features, it won't be getting the highest rating possible. The bottom line is watching Monk: Season One will leave you wanting to rearrange your furniture and clean your house. It's a wonderful mix of comedy, crime, and mystery that will entertain you time and time again.
---
C O N T E N T

---
V I D E O

---
A U D I O

---
E X T R A S

---
R E P L A Y

---
A D V I C E
Highly Recommended
---
E - M A I L
this review to a friend
Sponsored Links
Sponsored Links