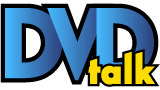 List Price: $26.98 [Buy now and save at Amazon]
---
The Movie:


There's quite a difference between repeating cliches and reinventing, and unfortunately, this remake of the popular 70's television show goes for the former more than the latter. The film does have brief moments of brilliance, but there's really nothing much here aside from a routine trip back over familiar ground.



"Starsky" stars Ben Stiller and Owen Wilson as Bay City cops Starsky and Hutch - one straight-laced, the other one known to play fast-and-loose with the rules. Essentially, the two are after drug dealer Reese (Vince Vaughn) and his mistress Kitty (Juliette Lewis). With the help of informant Huggy Bear (Snoop Dogg), the two go about cracking down on suspects in order to get to Reese.



The film never really takes off, as the film never does anything particularly inspired with the plot, leaving Stiller and Wilson to appear to be just going through the motions. This despite the fact that their pairing in Stiller's "Zoolander" and separate roles would indicate their chemistry should have been better here. Supporting players are better; Vaughn is amusing as the film's bad guy and Will Farrell gets a few big laughs as a prisoner interviewed by the duo.



"S & H" is that rare comedy that actually starts to turn dull after a while. Never offering any real surprises, the film proceeds down the expected path in a way that often seems too forced to get any laughs. Coming from Todd Phillips, who directed the very funny "Road Trip" and "Old School", "Starsky and Hutch" was a disappointment.




The DVD



VIDEO: "Starsky and Hutch" is presented by Warner Brothers in 2.35:1 anamorphic widescreen. The presentation is really quite outstanding, certainly one of the finest I've seen from Warner Brothers in quite some time. Aside from some shimmering on a building and a trace or two of edge enhancement, the picture appeared nearly flawless.



Sharpness and detail looked excellent, as the picture looked crystal clear, offering a consistently high level of definition. Colors remained wonderfully bright and vivid throughout, with excellent saturation and not a touch of smearing.



SOUND: "Starsky and Hutch" is presented by Warner in Dolby Digital 5.1. The film doesn't have a great deal of aggressive audio use, but it does have some fun at times, throwing gunshots, car noises and other sound effects to the rear speakers. Bass is present during a couple of scenes, but nothing too substancial. Sound effects remained well-recorded and clear, while dialogue sounded natural.



EXTRAS: The DVD offers commentary by director Todd Phillips, 6 minutes of deleted scenes, a 5-minute gag reel, the jokey 9-minute "Last Look" special, the film's theatrical trailer and a costume design featurette.



Final Thoughts: A half-hearted attempt, "Starsky and Hutch" gets a few laughs, but there's far more dull stretches than there should be. Warner Brothers has offered an excellent DVD, however, with very good audio/video quality and a few decent supplements. Recommended for fans, others should try a rent first.



Sponsored Links
Sponsored Links