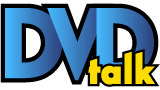 Alice: Her Past Is The Future
List Price: $19.99 [Buy now and save at Dvdempire]
---

Kenichi Maejima and Masahiro Yoshimoto's Alice: Her Past is the Future (1999) is a movie that hasn't aged very well, and that's rare for a film that's just celebrated its fifth birthday. As Japan's first feature-length CGI motion picture, Alice shares the same problems as the visually superior 2001 release Final Fantasy: The Spirits Within: it's more eye candy than anything else.


The real problem, though, is that the eye candy just doesn't look that good anymore. Over the past five years, CGI technology has really made some great leaps forward, to the point where most any video came cut-scene is more refined than the bulk of Alice. Don't get me wrong: at the time, it was certainly striking. However, time has worn away most of the film's visual appeal, and much less remains once this luster has faded. However, since we're dealing with a little slice of international film history---not just CGI history itself---Alice deserves more than a visual critique.


For those who've never seen Alice in any form, the comparison to Final Fantasy---not just the movie, but the video game series itself---is warranted on more than a visual level. Alice seems like a page right from the later installments of SquareSoft's popular series (starting with FF VII), and that's not always a bad thing. Although I definitely favor the older installments of the series (especially those released for the SNES), the futuristic twist of Final Fantasy is the basis of Alice's plot. Set in the year 2030, the title character is a former pop star thrust ahead in time 30 years during a flight to the moon. The world has changed much in the past few decades, now ruled by a dictator determined to curb the world's population. After making friends with a pair of locals (including a robotic waitress named Maria), the three seem determined to stop the dictator---especially after Alice learns of her ties to him. All in all, there's nothing entirely groundbreaking to the story, as we've seen similar themes explored in countless other films and video games already.


The art style itself is fairly standard for early CGI work: while the environments and overall character models are ambitious for their time, they just can't hold up to today's efforts. The animation is relatively stiff, the facial expressions are limited, and the overall movement seems a little forced. The previously mentioned 2001 effort Final Fantasy: The Spirits Within would make a drastic jump forward in quality, but the heavy-handed story dragged everything down considerably----soon, even that film's visual appeal will be sorely outdated as well. That's not to say that CGI-based projects will always be doomed to their own technology; but like video games themselves, there's much more to the enjoyment than just pretty graphics. In retrospective, Alice seems more like an attempt to play around with cutting-edge software than to really create a thought-provoking science-fiction adventure.


Still, there's a certain charm here, and the notion that it was one of the first major steps toward a fully-rendered CGI film gives it a slight handicap. For fans of CGI history and followers of the recent installments of Final Fantasy, Alice is definitely worth a once-over. It was a major project for its time---and although its time has passed, it's still a modestly appealing effort in its own right. Don't expect to be visually blown away, and you might enjoy yourself. The DVD comes to us from Arts Magic, boasting a decent technical presentation and a few nice extras. Let's see how this one stacks up:

Quality Control Department
---







Video & Audio Quality:





As an entirely digital project, Alice doesn't suffer from traditional film imperfections. The anamorphic widescreen image (framed at roughly 2.0:1) looked clean and clear, and doesn't seem to contain any digital artifacting or other compression issues. Although some of the background textures and dimly-lit scenes looked a little muddy, this seems to be due to the art style and earlier graphics technology. The only noteworthy issue is the high degree of overscan found on this disc, which is especially evident when viewed on a DVD-Rom drive.



In the audio department, there's more good news: the 5.1 mix (available in the original Japanese or an English dub) sounds terrific! Surround activity is very active at times, although this could still be considered a dialogue-driven film. It's not up to the level of most live-action productions, but this is still a nice mix that really helps the overall presentation. As a sidenote, I'd have to give the overall edge to the English dub for clarity and "punch", but I still prefer the original language track from a personal standpoint. Optional English subtitles are also included.







Menu Design, Presentation & Packaging:

The overall presentation of Alice is another highlight, offering pleasing menus and easy navigation. The 85-minute film has been divided into 12 chapters, and no layer change was detected. The packaging is also well-designed, as the attractive artwork is housed in a clear slipcase. No insert was included, although a chapter listing was printed on the interior cover design. In regards to the presentation of the extras, they've all been formatted in fullscreen and non-anamorphic widescreen format.

Bonus Features:

The bonus features are very much a mixed bag: although I found them to be quite informative, the way they were presented was very lackluster. To start things off, we're given comprehensive Biographies & Filmographies for Kenichi Maejima, Masahiro Yoshimoto, and Hirosuke Kizaki (director, writer, and art supervisor, respectively). Next up, we're treated to a lengthy Interview with Maejima, as he chats informally about the early stages and production of Alice (Japanese with English subtitles, 35 minutes). Unfortunately, the presentation is a little dry, and is shot against a plain white background: overall, it's a nice listen but may have been better presented as a text interview or written essay.


Also here is another extra I was looking forward to: Final Fantasies, a so-called "history of CGI animation". I was hoping for a full-blown documentary with loads of visual examples, but it turns out to be a poorly-shot lecture from London Sci-Fi 2003 instead. Incidentally, the audio portion of the 30-minute lecture (conducted by John Clements, co-author of The Anime Encyclopedia) seems to be slightly out-of-sync, which takes this down another notch. As it stands, it's a decent speech, but would also have been more digestible in print form. Next up, we have a Trailer for both Alice and Blue Remains, an upcoming CGI project by the same creative team. Winding down, we're also given a nice Image Gallery with early character sketches, and an incorrectly-titled extra called Artwork that turns out to be production notes for Alice and Blue Remains. Overall, I found the presentation of the extras very sloppy, but they're worth a look for CGI buffs.

Final Thoughts
---

It's hard to judge Alice on its own terms, as the dated CGI technology makes this film stick out like a sore thumb at times. Overall, it was entertaining from a basic standpoint, but it didn't really seem like something I'd watch many times (although it'll be interesting to see in another 5 years). The DVD itself offers a great technical presentation, but the extras seemed better on paper and don't support the film as well as I'd hoped. Overall, Alice is a mild recommendation for hardcore CGI enthusiasts and lovers of the Final Fantasy series, but everyone else should proceed with caution. Rent It.

---
Randy Miller III is a computer generated art instructor hailing from Harrisburg, PA. To fund his DVD viewing habits, he also works on freelance graphic design and illustration projects. In his free time, Randy enjoys slacking off, general debauchery, and writing things in third person.

Sponsored Links
Sponsored Links