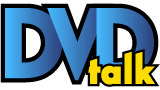 Cabaret (Special Edition)
List Price: Unknown [Buy now and save at Amazon]
---
Life is a cabaret, or so the famed song goes. After watching CABARET, you will agree but also realize how unsettling the assertion is. Taking place in the early 1930s, Bob Fosse's masterpiece, a portrait of life in decadent Berlin, is both uplifting and grim. Not your typical musical, it is comedic and dramatic, realistic, very tasteful, and ultimately thought provoking.

Sally Bowles (Liza Minnelli) is an entertainer at the Kit Kat Klub, a German hot spot where the festivities are hosted by a charming Master of Ceremonies (Joel Grey). She is determined to become a movie star, and is willing to bed whomever she has to for the opportunity to take a screen test. Brian Roberts (Michael York) is a mild-mannered young man from England who wants to rent a room at the boarding house Sally resides in. To support himself, he gives English lessons, through which he meets Fritz Wendel (Fritz Wepper), a nice, down on his luck guy who decides that wooing fellow student Natalia Landauer (Marisa Berenson), daughter of a wealthy Jewish businessman, will solve his financial woes. Meanwhile, Sally and Brian are becoming friends and Sally has more than friendship on her mind.

She makes advances towards him which he gently rebuffs, prompting her to question whether or not he is interested in women. When he responds by saying that his three experiences, each with a different woman, had disastrous results, Sally takes it in stride and says she will settle for friendship. However, they end up becoming involved and from the beginning of the relationship it is clear that such a pairing will never work out; their bond is too pure.

As a catalyst for the eventual demise of her union with Brian, Sally meets Maximilian von Heune (Helmut Griem), a handsome Baron who spends lavishly on both her and Brian, who is initially resentful. This leads to one of the best scenes of the film, in which the three of them, drunk, arms around one another, move clumsily in a circle formation as music plays and then stops, their heads moving close to one another again and again. While nothing actually happens between the three of them, something does; what will happen is yet another unavoidable event.

Some time afterwards, Brian and Sally argue over a comment she made to the effect of Maximilian perhaps proposing to her during the trip to Africa the three of them are going to take together. Seven words, two from Brian, two from Sally, three from Brian, reveal that they have both been conducting affairs with Maximilian. To complicate matters further, Sally discovers that she is pregnant. When Max drops out of the picture, Brian proposes and Sally accepts. They talk often of how the baby will change their lives, but neither of them truly want the life they speak of, and once Sally reflects on her relationship with Brian, her job at the Klub and her ambitions, she makes an inevitable decision.

As Sally, a character first introduced in stories, before winding up on stage, and on screen (I AM A CAMERA, 1955, played by Julie Harris), Liza Minnelli, in her Oscar winning turn, is simply captivating. She is energetic, charismatic, and a joy to watch. The script, by Jay Presson Allen, is witty and winning, York is nicely understated as Brian, and the other supporting performers, Griem, Wepper, and Berenson, are convincing in their roles. But Joel Grey, in his Oscar-winning role as the sly emcee, reigns as the best of the secondary cast. Director Bob Fosse masterfully staged the dance and musical numbers, and he won the Academy Award for Best Director, beating out Francis Ford Coppola, who's epic THE GODFATHER in turn beat out CABARET as the Best Film of 1972. Nominated for ten Oscars, Fosse's picture won eight.

There is some incredible imagery in CABARET, but it isn't all of a visible nature. Many of the songs belted out at the Kit Kat Klub relate to the lives of other characters, something that is often illustrated by cutting from the performance to something that is happening elsewhere at the same time. But the focus never strays from the words in the songs, which is fortunate, and there are times when showing us what is happening isn't necessary, because many of the events in CABARET were scripted by history, and there is a strong sense of the bleak future of Germany and the party lifestyle in general.

Nazism, particularly it's rise in popularity, is depicted in what I found to be the most chilling scene in the film, that of a young Nazi singing a prophetic song ("Tomorrow Belongs to Me") as most of the crowd around him joins in as an elderly man sits there knowingly, looking disgusted. Brian and Max, who were watching the whole thing, get up and leave, though Brian was the only one visibly effected.

CABARET is the type of film that is both hard and easy to describe. It is easy to write of the plot and of the movie in general, but it is impossible to fully explain the depth of the characters or performances. It is one of the greatest movie musicals in cinematic history, and there is a raw humanity to it that cannot be ignored. It ends much like it started, and time flies in the two hours in between. While it may sound like a portrait of a doomed affair, it is more; the power and influence of the Nazi party is growing, and the impending upheaval is weighing heavily on the group of friends at the center of the story. The Kit Kat Klub, cabaret, it is all an escape from the dim future of the world and of their lives.

DVD Details: A Special Edition from Warner Bros., presented in it's original theatrical aspect ratio (1.85:1). There isn't a P&S side B, and the disc isn't anamorphically enhanced. The picture quality is average and grainy at times, and there is some artifacting. Overall, the transfer disappointed me.

DD 2.0 is utilized for the soundtrack, and the overall sound quality is acceptable. Both musical performances and dialogue sound good, but could probably be better.

There are plenty of supplementary features, though there are no commentary tracks (director Bob Fosse is deceased). Features include cast and crew biographies and filmographies, background information on the story, text on location shooting (Fosse shot in Germany to give the film an authentic look and feel) and the musical contributions of John Kander and Fred Ebb, the famous composing and lyrics duo. The many awards CABARET received are also listed, the original theatrical trailer is included, and there are two documentaries, both short.

"The Recreation of an Era" was made in '72, and gives a behind-the-scenes look at filming. For those interested, Fosse is in it briefly. "Cabaret: A Legend in the Making" is a seventeen minute long short that was filmed a couple of years ago to commemorate the film's 25th anniversary. It features interviews with the producer, the stars and screenwriter, among others. Clips from the same interviews used in the documentary can be seen by accessing The Kit Kat Klub Memory Gallery, which consists of 1-2 minute clips of Minnelli, Grey, York, Martin Baum, Cy Feuer, Emanuel L. Wolf, John Kander, Jay Presson Allen, and Fred Ebb discussing various aspects of the production.

I was expecting more from Warner Brothers, such as a better transfer and an actual documentary. Hopefully they have something up their sleeves for the 30th anniversary of CABARET.
---
C O N T E N T

---
V I D E O

---
A U D I O

---
E X T R A S

---
R E P L A Y

---
A D V I C E
Recommended
---
E - M A I L
this review to a friend
Sponsored Links
Sponsored Links