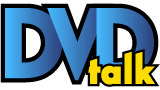 All Purpose Cultural Cat Girl Nuku Nuku TV - Nine Lives (Vol. 4)
List Price: $29.98 [Buy now and save at Amazon]
---
Movie: Those familiar with Japanese animation will understand that often enough, a set of characters will be played with several times from series to series. Sometimes, this means the characters will be younger and other times, it means a paradigm shift in terms of how they interact with one another. These characters don't always follow the same continuity, a prime example being the multitude of Tenchi releases, and often enough, they are tweaked in an effort to find an audience. Some of the time, that audience is a bit younger than the original release while other times, it is geared to the female fan, as but two examples of this shift. One series that has been revamped a couple of times has the final release from the folks at ADV, All Purpose Cultural Cat Girl Nuku Nuku TV 4: Nine Lives! (pretty appropriate name considering the main character and the topic of discussion).



For those who've read my reviews of href=http://www.dvdtalk.com/reviews/read.php?ID=9655>Nuku Nuku Dash, know that the primary focus of the series was the adventures of an android female that had the brain of a cat but the advanced technology of an alien race. The series was kind of serious, in the end even resulting in death, but this one was more of the comedy centered style like Urusei Yatsura. As described in my reviews of href=http://www.dvdtalk.com/reviews/read.php?ID=10000>Volume 1, href=http://www.dvdtalk.com/reviews/read.php?ID=10819>Volume 2, and href=http://www.dvdtalk.com/reviews/read.php?ID=11215>Volume 3, Nuku Nuku is still a cat-brained androbot with awesome powers, and her closest associate is still Ryunosuke Natsume, although he's much younger in this iteration of the series. Nuku Nuku is the creation of Ryunosuke's father, Kyusaku, not a machine on the run. Mishima Industries is still the bad guy, led by Hell Mishima, and the time line is still in 2013 Maneki, Japan. The city is the testing ground for the company and occasionally a machine will go crazy, wreaking havoc on the populace. Nuku Nuku always manages to come to the rescue since her brain is hard-wired to protect people in need of assistance but her ability to completely save the town and its residents varies depending on the threat. Here's a general look at the final DVD and its three episodes with minimal spoilers to ruin the action for you:



There were only three episodes (again!) with one of them being the second televised special and the other two being the final episodes of the series. The DVD started off with the seasonal Nuku Nuku In Love. Who Is Her Valentine?, a spoof on the lover's holiday where everyone goes nutty by falling for someone, even Nuku Nuku. Chieko, the rich brat that always manages to get in the way of everyone's fun does so once more, this time by buying up all the chocolate in town in order to ruin Valentine's Day for everyone else. Needless to say, even Nuku has a hard time saving the day when things come to a head but like all the other episodes, no one is going to screw things up for her (for long).



The next episode was a bit more regional than usual. Aptly titled Diary Of Nuku Nuku's Youth! All Purpose Cultural Musical!, this time the class was graduating and making a monster movie (shades of Godzilla!) as a class project. While things go astray as always, the group plans to celebrate the resulting smash hit by going to a hot springs for a good soaking. Nuku's problem is that cats and hot springs don't exactly go together and she doesn't want to put a crimp in anybody's plans by telling them. Thankfully, a Good Samaritan comes to the rescue and all (sort of) works out for the best.



Finally, the series came to an end with Nuku Nuku Forever! We Won't Forget Your Smile!, an episode that detailed Nuku's final adventure with the gang. A giant asteroid was plummeting towards the Earth and Mishima Industries wasn't very effective in stopping it. The class made plans of their own to save the day but it relied on the ultimate sacrifice of everyone's favorite androbot catgirl to achieve success. As in the previous series, things didn't look too good for Nuku but the lighter tone of this version kept it from being as harsh.



I haven't been the biggest fan of href=http://www.dvdtalk.com/reviews/read.php?ID=10000>Nuku Nuku but the series has always offered at least some tidbits that made me smile. This series appeared to be made for a substantially younger crowd and that means it limited its appeal from the very beginning. I think this one still merits a rating of Rent It, particularly since it had no substantial extras and only three episodes but also because of the content limitations. If you enjoy silly comedies directed at kids, you may well appreciate this one more than I did but in terms of value, ADV should've released fewer volumes that had more episodes each, in order to rate it higher.



Picture: The picture was presented in it's original 1.33:1 ratio full frame color, as originally released in Japan. The colors were a bit faded and there was some pattern noise but most of the time, the biggest limitation was the limited style of anime. The cartoonish nature of it all may appeal to some fans but the retro style of the animation may prove limiting. I didn't see a lot of other visual flaws but it really looked a lot older than it was.



Sound: The audio was presented with a choice of either a 2.0 Dolby Digital Japanese track (the original track) or a recent English dub. I liked the dub here more than the original track in terms of quality and sound effects but each had their own merits. The dynamic range was limited as was the separation between the channels but the audio fit the visuals quite well.



Extras: There weren't a lot of extras this time but I enjoyed the short interview with Allison Shipp, the voice of Nuku Nuku. Such extras always add value to the package and make the domestic version stand apart from all the bootlegs youi can find cluttering the market. There were also the usual other extras like the clean opening, clean closing, and trailers to various shows released by ADV like: href=http://www.dvdtalk.com/reviews/read.php?ID=11028>Kino's Journey, href=http://www.dvdtalk.com/reviews/read.php?ID=10817>Final Fantasy Unlimited, href=http://www.dvdtalk.com/reviews/read.php?ID=10801>Saiyuki, href=http://www.dvdtalk.com/reviews/read.php?ID=10819>Angelic Layer, href=http://www.dvdtalk.com/reviews/read.php?ID=10532>Azumanga Daioh, andhref=http://www.dvdtalk.com/reviews/read.php?ID=11005>Gravion, but those add precious little to an expensive series, unlike the interview.



Final Thoughts: If you're looking for a child's comedy, this one would be okay, if not exactly the best you'll find on the market. Keeping in mind the limited nature of the release, I've given it a rating of Rent It, yet I wanted to give it more than that at times. The picture and audio were not exactly cutting edge and the animation itself seemed weak but fans of the href=http://www.dvdtalk.com/reviews/read.php?ID=9655>Nuku Nuku Dash series may enjoy it somewhat more than I did. It wasn't a bad show but the same type of joke and parody themes could have been employed much better and the amount of material for your dollar was pretty low. There seemed to be more insider jokes this time so fans of various anime releases (one being Lupin the Third) will smile at the often obscure jokes but it wasn't enough to alter the basic equation.



If you enjoy anime, take a look at some of the recommendations by DVDTalk's twisted cast of reviewers in their href=http://www.dvdtalk.com/features/002257.html>Best Of Anime feature article!
Sponsored Links
Sponsored Links