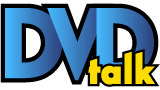 Ai Yori Aoshi Enishi - Destiny
Geneon // Unrated // November 9, 2004
List Price: $29.98 [Buy now and save at Amazon]
---
Movie: Most stories have some form of conflict as the basis for their telling. Be it a protagonist in human form, the weather, or simply life's little circumstances, this gives the viewer something to guide him as the focal point of where the lead characters need to go. Well, as a long time fan of anime, I can tell you that not all anime follows the general concept described above. One such case would be Ai Yori Aoshi Enishi: Destiny (Vol. 3); the third and final volume in the series. The show was the second season of the popular href=http://www.dvdtalk.com/reviews/read.php?ID=5568>Ai Yori Aoshi show that had two star-crossed lovers finally reunited after losing touch when they were kids. In href=http://www.dvdtalk.com/reviews/read.php?ID=11029>Ai Yori Aoshi Enishi 1, the domestic situation was set up and rules of engagement established between the household of gals and young Kaoru. Then, in href=http://www.dvdtalk.com/reviews/read.php?ID=11029>Ai Yori Aoshi Enishi 2, the characters and their inter-relationships were allowed to grow a slight bit with Kaoru needing to get through his education and the gals learning more about his needs. Here's a bit of background before I get too deeply into the premise though:



The leads are Aoi, a young gal that had searched out her childhood boyfriend, Kaoru, and her immediate family. They all live in a rental house and the gals are infatuated with Kaoru, even though his heart belongs to Aoi. Kaoru is in graduate school, trying to ready himself for the real world so that he can make a life for himself an Aoi. As the two continue their lives, heading for what appears to be a wedding and life of happiness together, the strange crew has a number of silly misadventures with one another. There aren't a lot of space aliens, super-powered characters, magic or the other kind of thing you find in anime, just a series of comic misunderstandings as the gals attempt to romantically involve themselves with Kaoru.



Episode 9, White, was a rare chance to see the star-crossed couple get out and enjoy themselves on an overnight date. This is a departure from much of the series since part of Kaoru's deal for staying with the household of women is that he and Aoi maintain a distance from one another, no matter how much they long to be together. Such a forced position helps provide the impetus for the other gals to desire Kaoru though and was a sticking point in my understanding of the series as a whole.



Episode 10, Bathrobe, on the other hand, was another in a long line of Japanese series episodes where the cast visited a spa with hot springs as a means to relax and enjoy life while bonding together. Kaoru learned something about Tina's motivations for sticking around when he overheard a conversation between her and Aoi; marking a turning point for their relationship.



Episode 11, Moonlight and Episode 12, Bonds, were very much tied together as Tina once again became the focal point of the show. I've been quite vocal in my dislike of the character due to the way she was written as well as the goofy Texan accent the dub employed for her so I wasn't expecting much in terms of how the show ended but I found myself easing up a bit in the melancholy ending that had the cast reevaluating their American friend's situation. Everyone has moments in their life when it's time to move on and leave aspects of their life behind so I can safely say that the two story arc hit home for me.



Having watched the entire series of Enishi, I feel comfortable pointing out that the situational comedy aspects of the series were generally light in nature and the conflict mostly internalized. I still feel the audience is best suited to younger girls since those of you with any experience in life will recognize the relationships the series promotes as extremely nerve racking. Think about it if you will; one young man living in a house full of girls (and one woman), most of whom want his attentions in some form or fashion. While it sounds good on the surface, he'd be under the close scrutiny of the den mother at all times (who'd castrate him in a heartbeat if he were caught with his hand in the cookie jar), one of the girls is very much underage (talk about dangerous), and the others were mostly in love with the ideal of his masculinity rather than the actual character (there's a reason why the saying: "Hell hath no fury like a woman scorned." is so popular). Essentially, had he tried to partake in the affections of the women, he'd be screwed over by the others (say what you will about the jealousy and cattiness of women but I've experienced it first hand).



So, while their might be some confused fans that think the series is all about the male fantasy of living with a bunch of theoretically available and willing cuties, it was more about their needs to have a controllable puppet on hand that would make no demands on him (which, in reality, would be hell for any man). For Ai Yori Aoshi Enishi: Destiny (Vol. 3), my rating will be a Rent It although it had a lot to enjoy if you've watched the rest of the series. The reason why the show isn't rated higher deals mostly with the fact that it had very little stand alone value; if you haven't watched the first season and other two volumes in the Enishi series, you'll wonder what's going on far too often to derive much pleasure from it.



Picture: The picture was presented in the originally shot 1.33:1 ratio full frame color. Aside from some minor moiré and grain in the negligible darker sections of the show, it looked very crisp and clear with exceptionally bright colors. While the anime style itself wasn't always very detailed, the spirit of the show was well served by it. The bright colors and clean lines all suited this type of anime well, making it look as friendly as the content was to the mind.



Sound: The audio was presented in 2.0 Dolby Digital stereo with a choice of the original Japanese vocal track (and optional English subtitles) or the English dub track. To be fair, each had their own flavor and I sort of preferred the dub track on this one. That's no slight to the original language crew, just an observation that the English dub crew was very solid this time. My one complaint on said dub track would be the really irritating Texan accent on one of the gals (Tina) that was amusing at first but has grown bothersome over time. With her as the focal point of the majority of episodes here, I was concerned that I'd be pulling out my hair in no time. Thankfully, I was relieved to find the dub was toned down just enough to make the character more palatable.



Extras: Geneon finally gave me a reason to think they've been listening with regard to extras by including a two song set by Yoko Ishida taken from the 2004 American Exposition in Anaheim, California on July 3rd. I couldn't tell if she was lip synching or not but it sounded almost exactly like the CD of her songs from the series. There was then a fairly decent biography of the cutie that explained her start in href=http://www.dvdtalk.com/reviews/read.php?ID=10151>Sailor Moon and other shows she sang for like href=http://www.dvdtalk.com/reviews/read.php?ID=10816>Pretear before giving a domestic discography from Geneon. The extras then offered up a creditless ending for episode 9 (somewhat different than previous endings for the show) and some trailers.



Final Thoughts: If you're looking for the type of series where the man is the slave to a group of girls (i.e.: romance), you could do far worse than this one. The technical aspects were pleasing and the conceptual matters designed for a niche audience that will really enjoy it as part of the larger whole. I'd strongly suggest getting the entire series if you want to enjoy this volume but that's an individual decision that only you can make. The last volume of the series had no real conclusions for the ensemble cast and no real conflict that could be resolved so it could be considered "more of the same" but if you've enjoyed it to this point, you'll enjoy this one too.



If you enjoy anime, take a look at some of the recommendations by DVDTalk's twisted cast of reviewers in their href=http://www.dvdtalk.com/features/002257.html>Best Of Anime article!
Sponsored Links
Sponsored Links