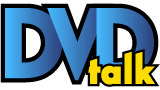 List Price: $39.92 [Buy now and save at Amazon]
---
Buster Keaton at MGM
Buster Keaton, one of the true geniuses of silent comedy, was going
through some bad times in 1928. His marriage was on the rocks, his
last couple of films had lost money, but worst of all, he lost his production
studio. Joseph Schenck had set Keaton up in his studio years before
and had bankrolled a lot of Keaton's films. But Schenck had lost
money on nearly every film he produced since 1925 and was running United
Artist too. In late 1927, he decided to stop being an independent
producer and devote his time to UA. This meant that Keaton no longer
had a source of funds to make his films. In effect he was out of
a job.

Schenck was one of the last big time independents still working in Hollywood,
and there really wasn't anyone else that Keaton could turn to that would
put up the money for his movies, and leave him alone to create them.
The other two big silent comedians, Charlie Chaplin and Harold Lloyd started
financing their pictures themselves. (Lloyd had a production unit
at Paramount but financed it himself.) Keaton didn't have to money
to do that. So his only choices were to stop making movies, or to
join a studio.

Keaton could have gotten work at any of the major studios at the time,
but he settled on MGM. They were one of the premier movie factories
at the time, but more importantly Joseph Schenck's brother Nicholas was
running the studio at the time. Keaton probably felt that he would
have a similar working relationship with Nicholas as he did with Joseph.
He was mistaken.

MGM was a movie factory, almost an assembly line. They had writers
crank out scripts, directors to film them and stars to act in them.
Everything was scheduled and planned out before hand. It was an efficient
and profitable way of making films, but it wasn't what Keaton was used
to. Keaton's style was to gather everybody around, writers, actors,
camera and lighting men, and come up with a premise. They'd loosely
work out the opening and conclusion to a film, and worry about the middle
later. While they were actually filming, they would incorporate gags
that presented themselves and alter the script (more of an outline really)
accordingly.

This way of making films just didn't fly at MGM. They wanted a
completed script with all the gags worked out in detail before shooting
began. That way they could accurately estimate how long the filming
would take and how much the movie would cost before shooting even began.
Keaton baulked at this and ended up fighting the management a lot during
production of his first film for MGM, The Cameraman. Though
it was a contentious time, the film turned out wonderfully and is considered
Keaton's last great film.

Warner Brothers, in association with Turner Movie Classics, has now
released the first three films that Keaton made at MGM in a two DVD set
entitled The Buster Keaton Collection. This includes his last two
silent movies, The Cameraman and Spite Marriage, and his
first talking film, Free and Easy. Even though this is the
chronicle of a true talent in decline, they are still a very interesting
set of movies.



The Movies:
"Buster" is a tintype photographer, taking people's pictures on the
street for a dime. When a parade passes by, he's jostled by the crowd
and bumps into Sally Richards (Marceline Day,) a beautiful woman whom he
instantly falls in love with. After the crowd leaves, Buster takes
Sally's picture, but she leaves with her boyfriend, Stagg, before he can
give her the photograph.

Tracking Sally down, Buster finds out that she works for MGM in their
newsreel department. Wanting to impress her and compete with Stagg,
who's a cameraman, Buster hocks his tintype for an old used movie camera.
He scours the city for news but every time he thinks he's on to something,
the shot gets ruined. He eventually ends up in the middle of a Tong
war in Chinatown, but even that gets messed up. Will this shy and
unassuming man ever be able to get a good story?

Widely regarded as Keaton's last great film, The Cameraman is
also his most romantic movie. Buster's wooing of Sally is both touching
and humorous. When Buster stays up all night dressed in his finest
clothes while waiting for Sally's call, he gets both laughs and sympathy.
The scene near the end were Buster rescues Sally from certain death only
to have Stagg take the credit pulls at the heart strings just as effectively
as Chaplin's films.



height=225 width=300>
Even with the romantic plot, this is still a gag driven comedy, like
all of Keaton's best work. This is a funny movie with some great
comic sections. In one scene Buster plays baseball by himself, manning
all of the positions. Buster improvised this part, along with one
of the other great gags in the film, where he tries to break open a dime
bank that just doesn't want to open.

The big action scene in the movie, the Tong War, is uproariously funny.
My favorite part is where Buster is filming two men rolling of the ground
fighting. In order to make the scene more exciting, Buster finds
a knife and hands it to one of the fighters, then continues filming.

One of the nice things about The Cameraman is that the gags are
there to advance the plot in addition to getting a laugh. They aren't
there just for comedy's sake, but also to assist the narrative. A
good example is when Buster has to buy a monkey from an organ grinder in
order not to be arrested. It's an amusing scene, but it also places
the animal with Buster for the rest of the movie where she's used to great
effect.

The plot is also very simple, cut down to the minimum so that the jokes
are in the forefront. From here on out, Keaton's films would be more
and more complicated, and less and less funny.

After all of the hassles with management, The Cameraman did great
business. It was one of Keaton's most successful films.
Unfortunately, MGM saw this as proof positive that their method of production
worked. From here on out, Keaton would have less and less control
over his movies.

Spite Marriage:

Keaton's next movie for MGM, and his last silent picture was Spite
Marriage. This movie had tighter controls than The Cameraman
and a smaller budget. The result is an uneven film that has a couple
of bright moments in it but overall isn't that good.

In this film, Buster Keaton plays Elmer, a worker at a dry cleaners
who is infatuated with a stage actress Trilby Drew (Dorothy Sebastian.)
He sees every performance of her play, and sends flowers to her backstage.
Trilby though, is in love with her leading man, Lionel Benmore (Edward
Earle.) When she finds out that Lionel has dumped her for another
woman, Trilby proposed to an astounded Elmer in order to get Lionel jealous.
The two are wed that night, but her scheme doesn't work. Lionel doesn't
seem to care.

The plot gets complicated here, with Elmer encountering some rum runners
who want to kill him. He eventually ends up on a ship out at sea
alone with Trilby, and then the rum runners show up and attack.

This isn't a great film. It is filled with routine sketches, and
it has lost a lot the charm of Keaton's earlier work. There are some
very good scenes though that make the movie worth watching. The section
with Elmer trying to get a drunken Trilby into bed was great, but the highlight
of the film is the stage play at the beginning. It was set up wonderfully.
Elmer watches the first act, making amusing cracks about the villain and
other actors to the uninterested man seated next to him. Then he
takes the place of one of the supporting actors and totally messes up the
next performance. Knowing how the play was supposed to look makes
Elmer's bumbling all that more amusing.

The problem with this film is that it is to complex with too many unnecessary
plot elements and scenes. The rum-running thread only serves to crowd
out gags and jokes, so this film seems to have a lot less than Keaton's
other films. They repeated a lot of jokes too. The hat-tipping/hand-shaking
scene was done three times, and Trilby luring the pirates down the hall
so Elmer could knock them out was also repeated several times.




Working from a totally prepared script, (one that borrows from Keaton's
earlier films at that) Keaton had almost no room to make the film seem
real and funny. The fight at end contains a lot of good acrobatics,
but it isn't humorous. As a late 20's comedy, it is pretty good,
but when compared to Keaton's other work, it pales in comparison.


Free and Easy:


The last movie in this set was Keaton's first talking picture.
I'm actually glad they included this film, since I hadn't seen it before.
It was interesting, though very sad, to see how quickly Keaton's career
plummeted once he signed with MGM. To say that Free and Easy
is a disgrace is an understatement, it is so unsuited as a Buster Keaton
vehicle that it is painful to watch.


Elvira (the gorgeous Anita Page) has just won the Miss Gopher City,
KS beauty contest and is going off to Hollywood to make her fortune.
Accompanying her is her bossy mother (Trixie Friganza) and her sheepish
manager Elmer Butt (Buster Keaton.) On the train to California Elvira
bumps into a movie star (played by Robert Montgomery) who invites her to
visit him at the studio when she arrives in LA. She and her mother
do go, but Elmer is left behind and has to find a way to sneak onto the
MGM lot, and mayhem occurs when Elmer tries to evade the studio guards.
Elmer messes up several film shoots, but even with guards and directors
chasing him, Elmer is determined to make Elvira a star.




It is hard to imagine a worse vehicle for Buster Keaton. This
film is an all-singing all-dancing musical comedy, not the type of film
he's suited for at all. This movie does have a simple plot, which
is a step in the right direction, but it is so simple it almost doesn't
exist. The movie is very poorly structured, without anything to really
move the narrative forward. It is just a series of below par scenes
strung together with very little thought to the big picture.

That could have been excused if the scenes were funny, but they aren't.
The writers, now that they could make sound movies, were determined to
make sure that everyone talked all the time, and filled the movie with
very lame verbal jokes. Exchanges like this make the movie abysmally
bad:

Director: It's very simple, say it after me: The Queen has swooned.
Say it after me.

Elmer: The Queen has swooned, say it after me.

This scene goes on for a while in this fashion. Not in a "Who's
on First" clever and funny manner, but a dull and tired series of verbal
word plays that are easily anticipated. It makes you wonder if the
writers had ever really heard a joke before.

This movie, as the above dialog illustrates, changes Keaton's character
drastically. In his other films, even the ones in this set, he plays
a shy and nervous but determined and competent man who is out to win the
girl. Here he plays an incompetent bumbler. His other films
often had him being a klutz or awkward, but by the end of the film he had
saved the girl and redeemed himself. Not so in this movie.
Here he starts off as a goofy fool, and that's the way he is at the end
of the picture. He never uses his intellect to solve a problem or
overcome an obstacle. He just messes up everything he come into contact
with.

Physical comedy, Keaton's forte, is almost nonexistent in this
moviealso. Buster takes a couple of pratt falls, but doesn't
do any real stunts that his films are noted for. Instead they make
him spout inane dialog and even sing!

The ending, which was lifted directly from Chaplin's movie The Circus,
was supposed to be bittersweet like a Chaplin's film, but it wasn't.
The writers and director just didn't understand why Chaplin's movie was
so touching, and consequently, this ending is neither. It was actually
quite depressing and brought the whole film down. A horrible ending
to a very lousy film.

The movie proves that MGM didn't know what to do with Keaton.
They dressed him up in funny costumes for a laugh. They had him sing
and tell jokes, but they didn't realize that he didn't do that sort of
comedy. Ultimately, the problem was that MGM treated Buster like
an actor. He wasn't an actor though, he was a film maker. He
was well versed in just about all aspects of film making, and knew how
to set up a physical gag. MGM didn't want to risk their star getting
hurt, so they wouldn't let him do stunts anymore. They wanted a movie
that was on time and on budget, and Keaton wanted to make art. (Though
he would never call it that....he'd just say that he wanted to make quality
entertainment. Unintentionally he did create works of art though.)

Keaton stayed at MGM until 1933 and made seven talkies for them. They
were all of low quality, and the studio eventually teamed him up with Jimmy
Durante. They didn't think he could carry a picture by himself anymore.
Keaton drank more and more and MGM finally fired him. After that,
he made many low budget two reel films and had many hard and lean years.

Buster was eventually hired back by MGM as an uncredited gag writer.
He had small parts in several movies, including Around the World in
80 Days and It's a Mad Mad Mad Mad World. In the 1950's
and 60's people started to discover his classic films again, and realized
the talent the he had. He was hailed as a genius and received a special
Oscar "for his unique talents which brought immortal comedies to the screen"
in 1959. Buster Keaton died in 1966, but his classic movies live
on.

The DVD:
---
Audio:

The audio on The Cameraman was a two channel mix, whereas the
other two movies has Dolby Digital mono mixes. The Cameraman
was the best sounding movie, since it had a newly recorded score.
It was clean and clear, just as you would expect.

Spite Marriage's audio track was obtained from Vitaphone discs
that were distributed with the film during its release. Keaton reportedly
hated the audio that MGM released with the movie, and it's easy to see
why. In addition to the musical accompaniment, MGM added sound effects
were very intrusive and marred the presentation of the film. It was
really obnoxious, with some effects being put for humorous effect.
It didn't work. The sound quality was very good though, with very
little in the way of defects of background noise.

Free and Easy's soundtrack was easily the worst of the lot.
It has not been restored and it really shows. There is a background
hum through the entire film and the loud sections are distorted.
There are a fair amount of pops and cracks also. Even taking into
account that is an early sound film, it still should have sounded better.

Video:

These three films look pretty good, especially for something of this
age. A majority of The Cameraman comes from a fine grain print
struck from the original negative. The negative itself was destroyed
in a fire in the 60's. It looks very good, with a nice amount of
contrast and strong definition. Unfortunately the fine grain print
was incomplete and the missing sections were filled in with a lower quality
print. These sections had less contrast and more scratches and spots,
but they weren't horrible. Even with these sections added in, The
Cameraman is shorter than its original theatrical length. The
missing sections are lost, but do not effect the plot or rhythm of the
movie. Overall this film looks better than any previous versions available
to the general public.

The print for Spite Marriage comes from a full aperture 35 mm
negative made from the studio's nitrate print. This is the full theatrical
release of the film as confirmed by the continuity script. This is
the best looking film in this set. The contrast and range of grey
tones are both excellent. The image is clean and easy on the eyes.
A nice looking transfer.

Free and Easy is easily the worst looking show of the three.
The contrast isn't very high, and details are lost in dark areas and shadows.
There is a good amount of print damage including missing and torn frames,
scratches, and spots. There are large sections of the film that are
faded also. This is still watchable, but it doesn't look as good
as the other two films.

Extras:

This set had a good amount of extras included. The Cameraman
had a commentary by Glenn Mitchell author of The A-Z of Silent Film
Comedy. This wasn't the best commentary. I disagreed with
his interpretation of some scenes, and he makes a couple of minor errors,
like the number of times that Buster breaks the newsroom door window, but
it is worth listening to if you don't know a lot about Keaton. He
gives short biographies of the other actors in the film, and explains some
antiquated jokes, but not all of them. Ironically, he notes the phrase
"from soup to nuts" in the movie, but doesn't explain its meaning.
He also explains the origin of the print for the film. (He does this
twice.) There are a good number of long pauses and he describes the
action on screen a little too often. He does include some interesting
information, but not enough to hold my interest for the whole movie.

Spite Marriage's commentary track is with authors John Bengston
(Silent Echoes) and Jeffrey Vance (Buster Keaton Remembered.)
The former doesn't talk nearly as much as the latter, and it sounds like
they did their commentaries separately which were then spliced together.
This was a little better than the commentary for The Cameraman,
but it still wasn't as interesting as it could have been. Bengston
talked a lot about the locations that were used, and how they looked today,
and Vance gave some background on Keaton and the other actors.

Both The Cameraman and Spite Marriage had Robert Osborne's
introduction from when the movies were aired on TCM and a 2-minute reel
of publicity shots from the films.

The most interesting extra was So Funny it Hurt: Buster Keaton at
MGM: a 38 minute featurette narrated by James Karen. Made by
Kevin Brownlow's Photoplay Productions. This was a very good overview of
Keaton's career at the time he made these films. Filled with behind
the scenes photos and quotes from people who knew him at the time, there
are also a lot of clips with Keaton talking about his time at MGM.
These were culled from an interview from the late 60's. Very informative
and entertaining, this is a great addition to the set.

Final Thoughts:

This is a set that I really have mixed emotions about. The
Cameraman is a very good movie, and Spite Marriage has some
great scenes, but Free and Easy is wretched. Knowing what
was happening to Keaton's career, and the ultimate outcome, makes watching
these films a little sad. Knowing that you are watching a comic genius'
talent be misused is hard to take. Having said that, I'm glad that
I have these films in my library. In the first two you can still
see the old Keaton in his mannerisms and the way he approaches a scene.
It is also interesting to contrast those films with Free and Easy.
You can tell the Keaton had practically given up by the time he made his
first talkie. There wasn't that energy and dynamic quality to his
performance that even his lesser early films had.

The picture quality on the silent movies in this set are quite good,
and while I wasn't impressed by the commentaries, the documentary that
was included was a very good extra. Fans of silent comedies should
pick this set up. There is a lot of good stuff here, even they are
movies Keaton made on his way down. Recommended.
---
C O N T E N T

---
V I D E O

---
A U D I O

---
E X T R A S

---
R E P L A Y

---
A D V I C E
Recommended
---
E - M A I L
this review to a friend
Sponsored Links
Sponsored Links