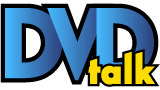 Harold and Kumar Go To White Castle (Unrated)
List Price: $24.99 [Buy now and save at Amazon]
---
The Movie:



A fitting follow-up to director Danny Leiner's "Dude, Where's My Car?", "Harold and Kumar Go To White Castle" ("Harold and Kumar" from here on out) is another stoner comedy that went for the "R" rating and managed to keep its subject matter intact ("Dude" had a lot of its stoner references edited out to get a PG-13). The picture opens up with a white guy dropping his work on an Asian fellow co-worker, Harold (Korean actor John Cho, very funny). The picture then watches as Harold goes back to his place, where he and his roommate, Kumar (Kal Penn) proceed to get high.



On a quest to satisfy their munchies, the two of them go on a quest to find the nearest White Castle burger chain, a task that proves to be much less easy than they'd thought. Throughout the night, the two end up at an Ivy league school to score some pot and have Harold run into a meeting of the "Far East Club". There's also a strange, psycho tow truck driver and his hot wife; their two neighbors who spend their night trying to see Katie Holmes' breasts in "The Gift", picking up a hitchhiking Neil Patrick Harris, who we find has been using his "Doogie Howser" persona to try and pick up chicks right and left (Harold: "Did Doogie Howser just steal my car?") and finally, a series of jocks that pick on the heroes. Oh, and there's also the psychotic raccoon that somehow gets its way into the car.



The picture manages to parody and toy with racial stereotypes and portray a solid friendship while also providing the usual stoner theatrics (Kumar imagines a "life" with a giant bag of weed at one point) and gross-out jokes, such as two girls playing a bathroom version of "Battleship", trying to see who can make the louder movement. Although a criticism of many movies today is that there's simply a series of episodes, that's literally what this thinly-plotted picture is, but it works. The situations that the two get themselves into are inspired and often quite funny. The picture certainly isn't a classic, but it's a very amusing comedy that works surprisingly well.



I'm not sure regarding the "unrated" content on this DVD edition, as the runtime seems to be the same as listed on the Internet Movie Database, and I didn't see the movie theatrically.




The DVD



VIDEO: "Harold and Kumar" is presented by New Line in 1.85:1 anamorphic widescreen. The picture quality is perfectly fine, as this is another very good New Line effort. Sharpness and detail are spot-on, as the picture appeared crisp and clear throughout, with good fine detail and a consistent level of definition.



There are some minor issues with the presentation, but they're hardly worth noting: a little bit of dirt appeared briefly, while a tiny trace or two of edge enhancement is also noted. No pixelation or other faults were noticed. The film's color palette is a natural take on the Jersey (read: Canada) locations and looks fine here, with respectable saturation and no smearing.



SOUND: "Harold and Kumar" is presented in Dolby Digital 5.1. This is really a "comedy" sound mix, with not a whole lot in the way of surround use. The picture mainly offers a nice spread across the front soundstage, with crisp music and well-recorded sound effects. Dialogue also remained natural and clear sounding.



EXTRAS: The DVD offers no less than three audio commentaries: one with director Danny Leiner and actors John Cho and Kal Penn, one with writers Jon Hurwitz and Hayden Schlossberg and one with actor Danny Bochart, who plays one of the jocks in the film. The commentary with the director and the two actors is pretty amusing, as the two chat about working with the actors who work with bit parts (Ryan Reynolds, Neil Patrick Harris) in the film, discuss the story and characters and talk about some of the stories from the set.



"John Cho and Kal Penn: The Backseat Interview" is a 12-minute piece that has comic Bobby Lee interviewing the two stars as the three drive around. "The Art of the Fart" is a 10-minute piece that looks at the film's sound effects work, especially the bathroom scene. The sound designer literally went into bathrooms to try and record people doing their business. The sound featurette may be a bit much for some people - I had to turn it off.



"Cast and Crew: Drive-Thru Bites" offers short interviews. "A Trip to the Land of Burgers" looks at the animated sequence in the movie. 9 deleted scenes are also included, along with a music video.



Finally, we get trailers for "Butterfly Effect", "Run, Ronnie, Run", "Festival Express", "Blade: Trinity" and "Harold and Kumar Goes to White Castle".



Final Thoughts: "Harold and Kumar" is a moderately amusing stoner comedy that works better than I'd expected, and manages to try deconstruct some stereotypes, as well. New Line's DVD edition provides good audio/video quality and a ton of supplements. Recommended for fans, others interested should try a rental.



---
C O N T E N T

---
V I D E O

---
A U D I O

---
E X T R A S

---
R E P L A Y

---
A D V I C E
Recommended
---
E - M A I L
this review to a friend
Sponsored Links
Sponsored Links