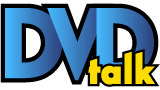 List Price: Unknown [Buy now and save at Amazon]
---

The Movie:

In "The Conversation", Gene Hackman plays Harry Caul, a surveillance expert; he is a master at secretly recording conversations and turning over information to clients. For a man who makes a living inspecting the lives of others, he wants nothing but to be left alone himself. He lives alone, doesn't give out any personal information, and mostly shuts himself off to listen to his latest work. In many ways, he's quite similar to Hackman's character in "Enemy Of The State", and little instances and details in this film are similar, as well.

Although there are certainly some similarities, "The Conversation" is the film that works undeniably better. While "Enemy" brought the paranoia of being watched into the technology age, it lost the tension through its lack of subtlety and predictability. It's not a bad film, but there are just things about this one that prove so much more entertaining. It's hard to predict where the film is about to head next. There's an underlying current of menace throughout the picture that leads the audience to believe that things could go wrong.

Things begin to unravel during his latest case - he was following a couple and believes that they could be in danger if he turns over the tapes. There are also some additional contributions that help out the movie. Bill Butler("Jaws")'s cinematography provides the perfect isolated look to Harry's cold world. David Shire's slight, haunting score adds greatly to the tone of many scnes. And the acting is, of course, excellent. Hackman plays the withdrawn, isolated Harry perfectly; it's definitely one of his best performances. Also included is a young Harrison Ford.

"The Conversation" is not a particularly fast picture, but it moves deliberately and smartly, managing to be wonderfully engaging throughout. The film is a well-written and well-acted, and a great mystery.


The DVD

VIDEO: Produced at director Francis Ford Coppola's American Zoetrope center (as was the recent Paramount Coppola release "Tucker"), "Coversation" looks mostly excellent for a movie that's nearly 30 years old at this point. The only real problem throughout seems to be a little wear here and there; otherwise, I was very pleased with the results.

Sharpness and detail is rather impressive for an older movie; the picture has a smooth, crisp look that's very pleasing. There is a minimal amount of grain in some scenes, but neither grain nor some slight marks that occasionally showed up on the print used were distracting. I didn't find any instances of pixelation or shimmering.

It's not a movie full of bold colors, and usually, the color palette looks subdued. Still, the film looks consistently good here, and probably the best it's looked in quite a while. Presented in the original 1.85:1 aspect ratio, and is anamorphic.

SOUND: Although "The Conversation" is presented in a new Dolby Digital 5.1 soundtrack here, it really doesn't go very much beyond a dialogue-driven feature. There are a couple of moments where the movie opens up beyond that with the score, but surrounds aren't used terribly often, and when they do come into play, they are used appropriately. The audio is clear and without any problems, but has a bit of a dated feel in terms of quality. Dialogue is easily understood and generallly clean sounding.

MENUS:: The menus are very nicely done with film-themed images that have little pieces of animation going throughout, with the tape machine going in the main menu.

EXTRAS:

Commentary One: This is a commentary from Director Francis Ford Coppola. As with the commentary for "Tucker", the director goes right into the middle of a discussion; this time, he talks about how he worked on the screenplay for "The Conversation" and the various times he went back to it before being satisfied with it as well as what inspired him to write it. The director is very energetic throughout the commentary and seems to enjoy talking about the movie, giving the audience background and production details, but never simply sitting back and telling us what's going on.

As with the "Tucker" commentary, there are some instances of silence as the director doesn't have anything to say, but they seem shorter here. Hearing the director talk about what inspired him here and what it was like to work with the actors during production is very interesting and informative to listen to. A particularly fascinating section comes in the second half, as the director talks about the hard work that went into some of his earlier films and not always enjoying life during production in comparison to some of his more recent pictures. Definitely a good commentary worth a listen.

Commentary Two: This is a commentary from Editor/Sound Mixer Walter Murch that is very informative. The editor talks about various stories from the set, but often also talks about some of the technical details that went into this film and go into films in general. From the viewpoint of the editor, he really delivers some enjoyable discussions of the story and how decisions were made about how to best proceed with the plot at certain points. There are a couple of noticable pauses of silence throughout the discussion, but I really found Murch's discussion to be very informative and interesting to listen to.

Close Up On The Conversation: A short featurette from the time of release that offers some interviews with cast and crew, along with some behind-the-scenes footage. Runs about 8 1/2 minutes.

Trailer: A slightly worn theatrical trailer, presented in 1.85:1 and mono.

Final Thoughts: A great film from director Francis Ford Coppola, and a fine DVD from Paramount, with two great commentary tracks. Highly Recommended.


---
C O N T E N T

---
V I D E O

---
A U D I O

---
E X T R A S

---
R E P L A Y

---
A D V I C E
Highly Recommended
---
E - M A I L
this review to a friend
Sponsored Links
Sponsored Links