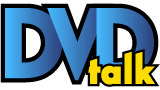 List Price: $14.98 [Buy now and save at Amazon]
---
Reviewed by Glenn Erickson

Another non-performer at the boxoffice, All Night Long is a very special film, a wistful
and whimsical little fable about infidelity, divorce and following one's heart's desires. Gene
Hackman is a frustrated executive who more or less throws his career away by tossing a chair
through an office window, but every move he makes away from his ordered life opens him up to
new possibilities. The make-or-break ingredient in this souffle is Barbra Streisand, who for once
plays a character unlike herself instead of doing her kitschy cross-eyed cutsie routine; you'll
either be charmed as Savant was or be reaching for the remote switch. But give it a chance, it's
a really cute, sweet movie.

Synopsis:
Middle manager George Dupler (Gene Hackman) goes berserk after being passed over
for promotion and finds himself demoted from the home office to the night shift at a local drugstore,
part of the company franchise. Already in the doghouse with his wife Helen (Diane Ladd), he turns
to more foolishness by becoming involved with Cheryl Gibbons (Barbra Streisand), the wayward
wife of hot-headed fireman Bobby Gibbons (Kevin Dobson). What makes George's choice so odd is that
his teenaged son Freddie (Dennis Quaid) is already Cheryl's lover. With Helen demanding that he
patch up relations with the boss he punched in the nose, and other employees advising him that
he's strictly dead wood now, George takes his life in a direction against everyone's expectations.

In the 1965 film A Fine Madness office worker Sean Connery cracks up, cuts his desk in
half with a chainsaw, and goes out into the world to express his emotions and live life to the
fullest. Naturally, the authorities stick him in an asylum and lobotomize him. Gene Hackman has
a much nicer
time of it in All Night Long, an amusing romantic comedy about a man who loses the normal
things that define his life, his job and his wife. But he finds himself open to
new possibilities and forges a new path. In a way it's an everyday version of Nights of
Cabiria or The Incredible Shrinking Man, other fables about people who lose
everything yet rejoice to discover their essence still remains.


George Dupler has a more conventional
experience; a rash action at work starts a domino effect in which he indeed stops caring about
keeping up appearances with his wife or his work associates. His new job is the graveyard shift
that goes "all night long" in a mausoleum-like drugstore with kooky employees and weird nighttime
visitors - eccentric creeps and shoplifters. George doesn't so much adjust as spontaneously combust
in his new position; it's all he can do to keep his trigger-happy security guard from shooting
people. Soon he's self-medicating from the pharmacy while making faces at the protesting pharmacist.
He needs the pills because he's living a double life, and sleeping neither at home during the day
nor at Cheryl's place during his break at night.


George cheerfully rubs people the wrong way. Already feeling inadequate, his reaction to demanding
relatives is to ignore them with a smile. Cheryl's fireman husband Bobby is a humorless jerk who
has nothing but contempt for her and the inane Country Western songs she composes on her organ; he'd
engages his free time in role-playing war games with the other firemen. George can't help but
parade his adultery until his wife and Cheryl's husband finally realize what's going on. His only
problem after that is to convince the insecure Cheryl to throw in her lot with him.


Director Tramont seems to be going after a classic French feel - the film plays as if its script
could have been written for Michel Simon to be directed by Jean Renoir - Boudou
Saved from Corporate
Life, or something like that. Screenwriter W.D. Richter shows a good knack for dialogue and
offbeat social comment - as when the view from George's flophouse hotel room immediately shows
him a car wreck - and an even better flair for character interaction. Diane Ladd plays her confused
housewife well, finally becoming irrelevant when George has the good luck to catch her in a
compromising situation with her divorce lawyer. The wild-eyed (and very young) Dennis Quaid makes
for odd romantic competition. Instead of
fussing about the situation as in The Graduate, All Night Long takes the absurd
situation of father and son lusting after the same married woman as just another unexplainable twist
of fate.


Barbra Streisand reportedly came on the picture over a weekend when actress Lisa Eichorn quit or
otherwise left the show. La Babs' multi-million dollar fee is said to have doubled the picture's
budget. She's really acting here and not mugging, something I can appreciate after agonizing my
way through The Owl and the Pussycat (here come the letters). Her pitiful
little housewife apparently got married as a result of being rescued from a fire - she's something
he brought home from work. Streisand not only doesn't provide a theme song, the only song is an
awful tune that she warbles in character. I haven't a clue how she feels about the movie but I
think she should be proud of it.


No matter how weird it all gets, Tramont tracks his picture with a number of wistful romantic cues
that assure us that everything's going to turn out okay. Getting major play is La Violetera,
a beautiful Latin standard that many people incorrectly assume was written by Charlie Chaplin. The
credit on the film only says that it's the theme song from City Lights, which leads me to
suspect that Chaplin made some kind of deal with the composer, José Padilla, to not have
to use his name. No matter how talented Chaplin was, I still withhold full admiration for him
because of this kind of egotistical behavior.


All Night Long is perhaps a good rental bet for those not convinced they'll like a film
with Barbra Streisand. But it's a Savant romantic favorite.


French actress Annie Giradot has a bit part as a French teacher, to no great effect. Perhaps Diane
Ladd's character had more to do in the original script.

---

Universal shows pity on us lowly DVD fans by presenting All Night Long in an attractive
enhanced transfer every bit as good as those from other studios - no cheapie cable-TV transfer
this time. The images and romantic soundtrack look an sound great on a big monitor. No extras,
however. The package text misspells Hackman's character's name as Duplier, even though
its correct pronunciation is a running joke throughout the picture.

---

On a scale of Excellent, Good, Fair, and Poor,
All Night Long rates:

Movie: Excellent

Video: Excellent

Sound: Excellent

Supplements: none

Packaging: Keep case

Reviewed: February 4, 2005

---
DVD Savant Text © Copyright 2005 Glenn Erickson
Go BACK to the Savant Main Page.
---
C O N T E N T

---
V I D E O

---
A U D I O

---
E X T R A S

---
R E P L A Y

---
A D V I C E
Recommended
---
E - M A I L
this review to a friend
Sponsored Links
Sponsored Links