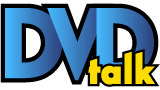 Strange Vice of Mrs Wardh
List Price: $19.95 [Buy now and save at Amazon]
---
The Movie:
Sergio Martino's 1970 Giallo The Strange Vice Of Mrs. Wardh (released in North America as Next!) is a fantastic blend of Hitchcockian suspense and exploitative sex and violence all wrapped up in one of the slickest looking cinemtographic packages of its time.
The film follows Mrs. Julie Wardh (the absolutely gorgeous Edwige Fenech of Martino's later Giallo, All The Colors Of The Dark), the wife of a prominent diplomat named Neil Wardh (Alberto De Mendoza of Lucio Fulci's A Lizard In A Woman's Skin) living with her husband in Austria. He spends much of his time at the office and as such, she gets quite lonely despite the fact that she does love him. Part of the reason that she married him though was because she needed a buffer from her possibly insane ex-boyfriend, Jean (Ivan Rassimov of Eaten Alive) with whom she shared a very unusual and rather sadomasochistic relationship.
One night at a party, Julie is introduced to a swinging socialite of a hipster named George (played by George Hilton, also of All The Colors Of The Dark as well as a zillion other Giallos and Spaghetti Westerns of the time). George falls for Julie right away and despite her best intentions at the start of their friendship, soon she begins to reciprocate his affection and the two begin an affair. Unfortunately for Julie, there's a sexually predatory maniac on the loose who really digs slicing and dicing up pretty young women just like herself and it looks like he's got his eyes on her. When her best friend Carol (Conchita Airoldi who would also work with Martino again a few years later with her turn in Torso) ends up dead from a chance encounter with his straight razor Julie really begins to panic and she'll have to play her cards right if she wants to stay alive. To make matters worse for our pour heroine, someone has seen her in bed with George and is now in the process of blackmailing her to ensure that her husband doesn't find out about her extracurricular activities.
The Strange Vice Of Mrs. Wardh has all the prime elements that are associated with the Giallo genre – good looking (and often naked) women, a jazzy psychedelic score (provided by Nora Orlandi and resurrected in Quentin Tarantino's Kill Bill), bloody murder set pieces, and plenty of fancy Euro-trash looking sets and locations. Martino directs the film with enough psychedelic flair to capture all the character and charm of his performers but pays enough attention to where they're actually performing to give the movie a very nice, slick, polished look. The camera movements are (with the exception of a few trippy sequences) very fluid and overall, this movie just looks great. Great care was obviously taken in the lighting of the film, especially the first murder in the dark where we only see bits and pieces of the action, and the color scheme is at times almost surreal.
Aside from the exceptional look the film has, The Strange Vice Of Mrs. Wardh also benefits greatly from an excellent cast of genre regulars. Ivan Rassimov is great as the perverted ex-boyfriend, chewing through the scenery with plenty of sleaze appeal. George Hilton is as charming and suave in this film as he ever was, working his moves on Julie like a seasoned professional. But the real star here is Edwige Fenech – she's a gorgeous looking woman with decent acting chops to boot and this makes her the perfect period Euro-Scream-Queen. Her eyes portray enough emotion that even in the scenes where she doesn't have a lot of dialogue you're still able to tell what her character is feeling.
The DVD

Video:


The Strange Vice Of Mrs. Wardh receives an exemplary 2.35.1 anamorphic widescreen transfer that looks so good at times you'll have trouble believing that the film was made thirty five years ago. The film has been re-mastered from the original negative and it just looks great. Print damage is almost completely non-existent save for a speck or two noticeable in a few scenes. Aside from a hint of film grain in a few of the darker scenes, this transfer is pretty close to perfect. Edge enhancement isn't a problem and there are no issues with mpeg compression artifacts. The colors look very nice and quite bold and the flesh tones look very life like. The black levels stay strong and deep and don't get murky at all.
Sound:
You've got your choice of watching the film in either English or Italian, both tracks are Dolby Digital Mono and come with optional English subtitles. The English dub is quite good but for whatever reason No Shame didn't encode the disc to turn the subtitles on automatically whenever a note or piece of text appears on screen. Seeing as the notes play a big role in the mystery, and as there's an important quote from Freud at the beginning of the movie, this is a minor annoyance. You can turn the subs on manually through the remote but you might find yourself rewinding the film each time this happens to do so. Also worth noting is that the subs are a direct translation of the Italian language track and are not dubtitles. Overall, the clarity on both mixes is fine. They're older mono tracks so they do show their limitations but dialogue is clean and clear and there aren't any problems with hiss or distortion worth noting.
Extras:
The biggest of the supplements on the DVD comes in the form of a new thirty minute featurette on the film entitled Fear Behind The Door in which we find interviews with starlet Edwige Fenech (who looks great for her age!), director Sergio Martino, producer and brother to the director Luciano Martino, and screenwriter Ernesto Gastaldi. Conducted in Italian with optional English subtitles, there are lots of informative stories and anecdotes contained in this documentary, and as such there are some heavy spoilers in it so it's recommended that you watch this after the feature (and No Shame has wisely seen fit to put a disclaimer to that effect in the opening credit scrawl). Fenech talks about how she ended up in the role as well as her experiences on set with the director. She also details her working relationship with George Hilton and talks a little bit about her career in general. This makes for a pretty interesting little history lesson if you're at all interested in the Giallo genre. Martino doesn't seem to get the kind of recognition that more prominent directors such as Dario Argento and Mario Bava do, and it's nice to see the amount of attention that No Shame have paid to his film with this featurette.
Also included are a three minute clip of the film's screening at the Venice International Film Festival where the director introduced it to a rabid crowd of cult movie fans, a massive gallery of promotional artwork and still photographs from the film, and a nice selection of liner notes that provide biographies for Fenech, Martino and Hilton, and finally the original theatrical trailer for the film itself also presented in anamorphic widescreen.
Final Thoughts:
For Giallo fans, No Shame Films' release of The Strange Vice Of Mrs. Wardh is a must own. The film looks absolutely gorgeous and it sounds just fine. The extras do a nice job of enhancing the film experience and are both information and interesting. Most important of all, the actual movie itself holds up really well with a great cast and a few fun plot twists that unfold along the way. Highly recommended!
Ian lives in NYC with his wife where he writes for DVD Talk, runs Rock! Shock! Pop!. He likes NYC a lot, even if it is expensive and loud.
---
C O N T E N T

---
V I D E O

---
A U D I O

---
E X T R A S

---
R E P L A Y

---
A D V I C E
Highly Recommended
---
E - M A I L
this review to a friend
Sponsored Links
Sponsored Links