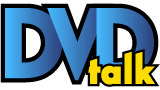 Adventures of the Galaxy Rangers: Vols. 1-4
List Price: $14.98 [Buy now and save at Amazon]
---
The Show:


It's amazing the silly things that stick with us most vividly from childhood. There may have been better cartoon series on TV during the 1980s, and there were certainly more popular, but for some reason The Adventures of the Galaxy Rangers played a huge part in my pre-adolescent fantasy life. I don't recall even thinking that the episodes I watched were all that memorable as they aired, but the show's concept and characters were so compelling that I honestly dreamed about being part of its universe some nights, dreamed of having bionic body parts or psychic powers, and just needing to touch a computer chip-enabled badge on my chest to activate them. All these years later I still remember those dreams, often with more clarity than I remembered the show itself, but the power of those lingering images remains. The ability to reach a child's subconscious that deeply is no small feat; it's something that all children's entertainment programs aspire to but only a select few achieve.



The show is about cowboys in outer space. Literal cowboys, with chaps and Stetson hats and six-shooters (that fire lasers, naturally), who ride horses (of the robotic variety) as often as they cruise across the solar system in high-tech spaceships. The Galaxy Rangers are an elite team of interstellar law enforcers riding the wild untamed range of the universe, keeping the peace on planets that more often than not feature open prairies or dusty frontier towns. They each have special powers that they engage by tapping on the tin stars on their chests. Their leader, Zachary Foxx (voiced by the late Jerry Orbach, the old guy from Law & Order), has a bionic arm that can fire laser blasts. The shapely vixen Niko is physic, and can occasionally muster up a force field or other ill-defined telekinetic abilities. Doc, the token black guy, is good with computers, or something, but mostly just makes wisecracks. Then there's the Eastwood wannabe, Shane "Goose" Gooseman, who is a "Supertrooper", which gives him the ability to do whatever the script requires him to do in any given episode; this usually involves shape-shifting, but he has other "bio-defenses" including super healing and making himself laser-proof that are useful whenever the plot needs them to be.



This combination of two perennially appealing genres, Western and sci-fi, is not entirely unique. A competing cartoon called Bravestarr tried it around the same time, and more recently the anime program Cowboy Bebop and Joss Whedon's live-action Firefly series and spinoff movie have attempted to resurrect the format. Galaxy Rangers doesn't stop there, though. It also incorporates elements of comic books, fairy tales, pirate stories, and sword & sorcery. It has (literally) colorful villains and allies of many bizarre alien species that usually look like pink aardvarks, orange birdmen, or purple gargoyles and have names like Geezi the Pedulant or Jackie Subtract. The evil Queen of the Crown seems to have stepped directly out of Sleeping Beauty and the Supertroopers could hardly be more blatant X-Men knockoffs. The dialogue is corny, the voice acting is frequently bad, the plots are nonsensical (more than one episode involves the need to retrieve important computer data from the brain of a talking bird who thinks he's a stand-up comic), and the music is pure 80s cheese with blaring electric guitars and synthesizers. It's entirely ridiculous, but, somehow, it works. The show creates a consistent, intriguing universe, and has a number of imaginative ideas mixed in with all the goofy kid humor.



The series ran after school on weekdays for one season, lasting 65 episodes in all. Since it was one of the few cartoons of the time without a toy line tie-in, it never achieved the heights of popularity of other fantasy series like Masters of the Universe or Thundercats. It didn't help that the episodes were broadcast out of chronological order, which mixed up the continuity and confused many kids. Unfortunately, the DVD releases from Koch Vision fail to rectify this problem, presenting the episodes in no particular order.



Will The Adventures of the Galaxy Rangers entertain the children of today, who have been raised on the frenetic exploits of the Mighty Morphin' Power Rangers or Yu-Gi-Oh? Probably not, as although it has a lot of action and featured a groundbreaking integration of computer graphics for its time, the show is slow paced and has low production values by today's standards. It does, however, have a small but loyal cult audience who remember it well and will hopefully be grateful for this terrific piece of nostalgia.



The DVDs:


Koch Vision presents 16 episodes of The Adventures of the Galaxy Rangers in volumes of four episodes apiece, compiled in a seemingly random order sure to confuse any viewer, whether child or adult. The pilot episode Phoenix that explains the origins of each character's special powers was not released until the third volume, and in the order presented here early episodes frequently refer to characters and events that won't happen until episodes seen later, or not at all. For those willing to go to the trouble of regularly swapping discs to maintain some semblance of coherence, a chronological episode list from the show's creator Robert Mandell is available on Koch Vision's official Galaxy Rangers web site, or a slightly different fan-compiled list can be found at TV Tome.



As we get them on disc, the episodes are:

Volume 1: Tortuna - Tortuna, One Million Emotions, Scarecrow, and Heart of Tarkon.

Volume 2: Supertroopers - Supertroopers, Galaxy Stranger, Shoot Out, and Battle of the Bandits.

Volume 3: Phoenix - Phoenix, New Frontier, Psychocrypt, and Rainmaker.

Volume 4: Chained - Chained, Mindnet, Smuggler's Gauntlet, and Birds of a Feather.



Video:

The video for the series has been "Digitally Re-Mastered", according to the disc packaging. What this amounts to is that the original 1980s analog broadcast masters have been digitized and run through some rudimentary color enhancement and noise reduction. Unfortunately, a more comprehensive restoration effort from the original animation cels (as Fox has done for The Simpsons) would be much too expensive to justify for this silly little cult show.



The results are just about as mediocre as expected. The 4:3 aspect ratio picture is generally soft and has a host of artifacts from the analog masters such as over-cranked colors, grain, video noise, color bleed, and banding often on display. The original animation was already limited in detail, but DNR processing has exacerbated the problem by filtering out too much fine detail, leaving the image soft and smeary. Occasional edge enhancement ringing and compression artifacts pop up, and the cadence rhythm for the video is a mess that can frequently trip up even the best deinterlacing chips in progressive scan DVD players and displays.



All that said, the show looks pretty good for what it is, and is certainly better than the VHS copies that most fans have been watching over the years. I have a few episodes on a very old laserdisc that looked pretty awful, and in comparison the DVD is a huge improvement. It doesn't look anywhere near as good as a recent production, but considering the show's limitations these DVDs are acceptable.



Audio:


The audio has likewise been marginally remastered and is available in both Dolby Digital 2.0 and 5.1 surround options. In comparison, the two tracks are more similar than not. The show has always been presented in some form of stereo surround sound, but neither audio option takes much advantage of the surround channels or bass. The dialogue is perfectly clear, but sound effects are very weak in both mixes, suppressed to near inaudibility. The old laserdisc sounded slightly better, though was no great shakes either. Fidelity is thin and limited, and the music (the only element that ever extends to the rear soundstage) has a rather processed sense of dimensionality.



No subtitles or closed captioning have been provided.



Extras:


Annoyingly, each disc opens with a commercial for the very DVD you are watching, as if the studio expects you to go out and buy it again. Bonus features are limited to episode synopses, character bios, and photo galleries. Not too exciting. The show's creator contributed some written notes to Koch Vision's official web site for the series, which you'd think could have been included on a printed insert or something, but no, nothing.




The only ROM supplement is a web link to Koch Vision's home page. The file to access this will probably take longer to find than to just type www.kochvision.com into your web browser.



Final Thoughts:


I don't expect every child of the 80s to remember The Adventures of the Galaxy Rangers as vividly or fondly as I do, but I know there are a few others out there. If it were just me, I'd love to nominate these discs for the DVDTalk Collector's Series just for how important the show was to my childhood, but that seems like overkill for a show with limited appeal to general audiences. The mediocre picture and sound quality, lack of bonus features, and jumbling of the episodes out of their intended order don't help any. I'll go with a Recommended rating for those who remember the show with some warmth.



Now, who has the rights to the Bionic Six?
---
C O N T E N T

---
V I D E O

---
A U D I O

---
E X T R A S

---
R E P L A Y

---
A D V I C E
Recommended
---
E - M A I L
this review to a friend
Sponsored Links
Sponsored Links