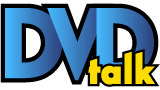 Ventura // Unrated // July 12, 2005
List Price: $19.99 [Buy now and save at Amazon]
---
1 Ichi (2003) serves up another cinematic adaptation of the sicko source manga and can be seen as a prequel to Takashi Miike's Ichi The Killer, one of the more notorious gems in his list of cult hits. Appropriately serving as 1 Ichi's director was Miike's frequent assistant director, Masato Tanno. In addition to Ichi The Killer, Tanno worked on other Miike films like Gozu, City of Lost Souls and Sabu.



Dai (Teah- City of Lost Souls) is the top fighter at Chu-oh High school. He walks with the swagger of someone who knows he is on top but is still always seeking out that one person who may best him. He's also got an stalker in Shiroichi/Ichi (Nao Omori, reprising the role he played in Ichi The Killer). Dai misinterprets the introverted losers smile as mocking instead of admiration. But, Ichi doesn't appear to be a threat to anyone; the kid is so tread upon, even his grade school karate class members beat him up and call him names.



His proximity to Dai makes a rival school mistake Ichi for one of Dai's friends. As a result, Ichi finds himself kidnapped and abused (used as a fastball pitching target). This is also the first time Ichi's inner rage comes out, and he lays waste to gang of bullies. This was all witnessed by Chu-oh High's newest student, Onizame (Koji Chihara- 9 Souls), who quickly makes it known that he is the guy to be reckoned with by besting Dai and gleefully seeking out a scuffle with Ichi.




Ichi The Killer was very much a Miike version of the manga, making Ichi more a secondary character while Miike explored the more perverse side of sadistic yakuza members toppling the underworld. With 1 Ichi you definitely get a better sense of the character and the manga's dynamic of a meek loser who explodes with rage and aroused hormones whenever he encounters violence. iwth its hight school setting and focus on those class and self worth dynamics, Ichi becomes more of an over the top, sociopathic metaphor for the spectrum of teenage angst.



You know, if you can say Brando was born to play Stanley Kowalski, or Pacino was born to play Michael Corleone,... well, Nao Omori was born to play Ichi. Omori convincingly goes from free flowing tears to unbridled head pounding, and then makes you believe the same guy can be all at once happy, guilty, insecure, and enormously turned on by the experience. Sure, saying that you twice played a emotionally unhinged wimp who gets all boners and bloodlust whenever he is threatened with violence doesn't win you many accolades in the straight film world, but, honestly, it is quite a hard character to pin down. The rest of the performances by the too-old-to-be- teens cast are quite good. Teah captures Dai's calm cool when he's the fighting king as well as the befuddlement when he is dethroned. Koji Chihara practically swallows the last act of the film with his role as the devilish and game Onizame, who is the kind of guy who smiles, breaks your bones, and then tells you that you need more calcium in you diet.



Masato Tanno does an admirable job with a clearly limited production. Instead of being dragged down by his constraints, he survives them and pulls off a very fun exploitation flick full of black humor, sick violence, and some good character depth, all in a breezy 83 mins. He makes some bad choices here and there, like some unneeded digital fx that makes the low budget all the more apparent and awkward, but mostly he keeps it simple with a few low tech- but neat- trick shots.




The DVD: Unearthed Films



Picture: Anamorphic Widescreen. As I said, this was a low budget, primarily aimed at straight to video release. The film was shot in DV, but for a cheap flick, filmed in a cheaper format, it actually looks pretty darn good. Yeah, okay, so the color details and such have DV limitations, but the picture is quite sharp and free from any severe compression artefacts.



Sound: Dolby Digital 2.0 Stereo. Japanese language with optional English subtitles. Again pretty darn good, especially considering the films budget. The action fx and general atmospherics have a cartoonish sound that is befitting the film and make the comic moments all the more comic and the violence suitably over the top. The music by Battle Table is also quite fitting. The subtitles have a few "Englrish" translation flubs but not to any degree that they are a detriment to the film.



Extras: Trailer for the film, plus some other Unearthed release trailers.— Interview with Takashi Miike and Masato Tanno (15:00). The two are obviously friends and casually chat about the film and the source material. Miike gives some constructive criticism, doles out admiration for what Tanno achieved, and conveys his fears that Tanno may be accomplished enough on his own to leave Miike's side.



Conclusion: Certainly if you are a fan of Miike and the first film, this is worth checking out. Twisted foreign film fans will find a nice low budget gem, full of violence, humor, and the general sicko qualities that make a good grindhouse film. Unearthed delivers a good transfer too, making this one well worth a purchase.
---
C O N T E N T

---
V I D E O

---
A U D I O

---
E X T R A S

---
R E P L A Y

---
A D V I C E
Recommended
---
E - M A I L
this review to a friend
Sponsored Links
Sponsored Links