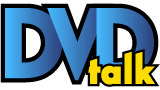 Mouse Vol. 1: Stealing Temptation
List Price: $19.98 [Buy now and save at Amazon]
---

It's true that I've always had kind of a love / hate relationship with Anime over the years, but right now I can honestly say that I absolutely love it! There are several recent titles that have just knocked me out - Gantz, Daphne in the Brilliant Blue, Elfen Lied and Paranoia Agent have just been phenomenal new series, and with Gatchaman (otherwise known as Battle Of The Planets), Robotech and Star Blazers all available on remastered DVDs, I am rediscovering a genre that I loved growing up with and haven't had much exposure to since. While Mouse Vol. 1: Stealing Temptation isn't up to the level of those shows, it's a fun ecchi series that doesn't take itself too seriously and provides a "little more" to the viewer than the usual juvenile fan service.



Sorata Muon is Mouse, the latest in a long line of world famous thieves each operating under the guise of "Mouse." Due to the vast fortune his family has accumulated over generations, he has limitless resources available to pull off his exotic capers, which sometimes involve the theft of entire buildings, and even has three beautiful assistants who were born into his servitude. The group is based out of a large underground complex (the "Mouse-cave?") which is located beneath an unsuspecting High School where the four serve as instructors: Sorata is the school's absent-minded art professor adored by the girls he teaches, Mei is the tough, buxom blonde math teacher who loves Sorata above all else, Yayoi is the brilliant, equally buxom brunette who uses her genius to double as the school nurse and Hazuki is the fun-loving green haired girl (there's always one, isn't there?) and gym coach. Every girl has a unique personality all their own, and as the series progresses we learn more about each girl's background.



This show is classified as an ecchi series, which means that it shows a lot more than your typical "fan service" shows (like the disappointing Maburaho or Go Nagai's classic New Cutey Honey), but doesn't go as far as a "hentai" series would. The term ecchi means "naughty" and is actually derived from the Japanese pronunciation of "H," the first letter of the word hentai which means "perverted." Basically, it breaks down like this: fan service typically shows skimpy outfits or even quick glimpses of nudity while keeping it light, ecchi shows more nudity and for a longer period of time, as well as dealing with adult situations and sexuality, hentai is by far the most extreme actually showing genitalia, intercourse and even bizarre sexual situations that are only possible in the world of animation.



Mouse Vol. 1: Stealing Temptation takes full advantage of its ecchi status by delivering a fun, fast paced show chock full of scintillating visuals of Mei, Yayoi and Hazuki, as well as delivering several erotic situations featuring Mouse with one or more of them. By just going for it and showing as much as they do Mouse is elevated above the juvenile feel of most fan service shows, which tend to go out of their way for the briefest glimpse of cleavage or panties, and allows the viewer to sit back, relax and enjoy the show. While some of the acting and dialogue is ridiculous, Mouse still feels like an adult comedy for adults, with tons of action, comedy and sex. What more could you want?



The six episodes included on this disc are:



Episode 01: "My Name Is "Mouse" ": Beginning with the daring heist of an entire museum we're introduced to Sorata Muon, otherwise known as the world-famous thief, Mouse. We're also introduced to his three lovely, devoted assistants. The cops issue Mouse a challenge, steal the newly constructed Odaiba tower or lose his title as World's Greatest Thief.



Episode 02: "There Is Nothing Mouse Cannot Steal": Mouse and the girls travel to Mother Russia in order to recruit the help of their submarine fleet. Meanwhile, the cops have set their trap for Mouse and anxiously await any sign of his presence as the whole world watches on. Will Mouse be able to pull off the perfect heist and keep his crown as "King Thief?"



Episode 03: "She Will Not Accept Her Fate": Mouse makes a plan to steal the rare and valuable diamond known as the Muse's Tear right out from under the police. However, will it spoil everything when he is "forced" to go out on a date with one of his enamored students and why does this sudden attraction disturb the formerly unflappable Mei so much?



Episode 04: "Mouse Does Not Betray His Own": The cops have sent in a special task force to deal with the exceedingly troublesome Mouse and have forced the master thief to change his plans. We've learned Mei's true feelings for Sorata go beyond her forced servitude, but will she have to sacrifice her life to prove it?



Episode 05: "The Target Is Hazuki": To prevent anyone from learning the true purpose of Yamanoue High School, the memory manipulating machine "Turtle Recall" is created, but has yet to be tested. Hazuki volunteers for the task and promptly loses her mind in cyberspace. Can the World's Greatest Thief steal it back?


Episode 06: "Mouse In The Electric Kingdom": Hazuki's mind has been lost in the depths of the computer world and Mouse has gone in to save her. The trauma of having herself digitized causes her personality to split up. Mouse must face down these "different" Hazukis in order to bring her back into the real world.



One annoying thing about this show is that Mouse almost always tries to avoid his servants affections and acts like he doesn't enjoy their seemingly constant erotic attentions. I guess this might play in to some kind of nobility fantasy, or perhaps the idea of a meek guy besieged by wild wanton women just appeals more to Japanese sensibilities. Thankfully, as the series progresses he gradually spends more time with each of his assistants, even if he still complains about it. I guess I should mention that the episodes are only 15 minutes long (10 without the intro and outro), but that could be why I like the show. The episodes should really be closer to 30 minutes long, rather than these brief two-parters, but it does a lot to break up the action and keep the story moving at a rapid clip.



The DVD:


Picture: This DVD is presented in a 4:3 full screen presentation. As the series originally aired in 2003, the picture is crisp and clear with nice bright colors throughout, especially in the case of Mouse's servants and their various "cosplay" inspired outfits.


Audio: There is an English 2.0 Dolby Digital Stereo dub track and a Japanese 2.0 Dolby Digital Stereo original language track. There are two optional English subtitle options, one for just titles and another for the Japanese dialogue track. Lately, I have gotten into the habit of watching Anime shows with both the English dub (sacrilegious, I know) and the subtitles on. For some reason, I feel like I've been getting more out of shows this way and Mouse is no exception. Surprisingly, the English dub was quite passable and fairly accurate except in some instances when references to Japanese culture (such as "cosplay") were mentioned. The intro and outro songs are also quite addictive and will get stuck in your head for days after hearing them.



Extras: The only Extras, if you can even call them that, are trailers for four additional Anime Works releases (Jungle De Ikou!, Demon Fighter Kocho, Detatoko Princess and Idol Project).



Conclusion: I've read several comparisons online between Mouse and another famous, world-class thief, Lupin III. Unfortunately, I haven't seen any of the Lupin III films or shows and therefore cannot say which is better, but having seen this first volume of Mouse, I can definitely say that I was entertained. If you're looking for a quick fix of fast-paced, adult-oriented adventure-comedy, than you could probably do a lot worse than Mouse Vol. 1: Stealing Temptation. Recommended.
---
C O N T E N T

---
V I D E O

---
A U D I O

---
E X T R A S

---
R E P L A Y

---
A D V I C E
Recommended
---
E - M A I L
this review to a friend
Sponsored Links
Sponsored Links