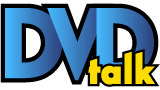 Where the Truth Lies - Unrated Edition
List Price: $26.96 [Buy now and save at Amazon]
---
The Film:



It is strange to see that a great film is likely to receive more attention in America because of its sex scenes as opposed to the impeccable acting, marvelous direction, and plot construction that made it an exceptional viewing experience. Yet, this is precisely the case with Atom Egoyan's latest Where The Truth Lies (2005).



Based on the novel by Robert Holmes Where The Truth Lies follows the controversial story of Lanny Morris (Kevin Bacon) and Vince Collins (Colin Firth), two extremely successful showmen, while they are being investigated for the murder of an unknown blond girl found dead in their luxury condo in Atlantic City. Relying on plenty of pills to keep their stamina in check and enjoying an endless cohort of ambitious girls the two showmen get involved with everything bad you could recall about the early 1950s- the mafia, the corrupted cops, the drugs.



Fifteen years later…An ambitious wannabe reporter, Karen O'Connor (Alison Lohman), has arranged one million dollars for a future book which will retell the story of Vince Collins. The "reporter" is no other than a grown-up girl who years ago appeared on the Lanny and Vince show marking their greatest success ever. During the show Lanny would burst in tears and listen to the little girl describing how the two showmen affected her life. Audiences around America would watch the telethon deeply moved by Lanny's honest tears and reach for their checkbooks. But would they have done so…had they known that these "honest tears" were meant for someone else?.



Where The Truth Lies is a lush and exceptionally well-made noir film! In it there is mystery, there is sex, there is a femme fatale, there is plenty of glamour. In fact, like a Dashiell Hammett story Where The Truth Lies provides that sweet state of melancholy where although we know that a crime has been committed we are not in a rush to find out who the killer is. What we crave is to slowly chip away from the story enjoying every bit of it realizing that once the killer is revealed the magic of this exceptional film will be forever gone.



Fortunately enough it is anything but easy to find out who is responsible for the dead girl in Where The Truth Lies. There are too many "what if" and "could it be" that transform Atom Egoyan's film into a colorful mosaic of too-hard-to-analyze theories. In fact, it is almost impossible to concentrate on the story as the film is so beautiful to behold a few times even I caught myself losing track of what was happening on the screen. Without a doubt Atom Egoyan must have spent a great deal of time analyzing every single camera shot before he made his final cut-this film works well and it does so on all levels.



The success of Where The Truth Lies also could not have been achieved without the excellent performances by Kevin Bacon, Colin Firth, and especially Alison Lohman. I have to admit that I was a tiny bit nervous to see Kevin Bacon in such a complex production. The heavy mystery which the film relies on together with the steamy eroticism oozing from the beautiful cast certainly implies that Atom Egoyan was betting high. Fortunately enough not only is Kevin Bacon more than convincing in the role of Lanny Morris but more than a few times he dangerously shifted the focus of attention away from Alison Lohman. Without a doubt, Where The Truth Lies manages to group together the talents of three actors that felt comfortable with the script and embraced their characters in the best possible way.



Amidst all of my praise for this film allow me to spare a few words for those who claim that the editing of Where The Truth Lies is artificial thus transforming the film into an incoherent mess. Not only is this one of the better thematically structured films I saw last year (yes, the flashbacks make it difficult to follow the story but…this is not a straightforward story to begin with) but it is also directed in a remarkably intelligent manner allowing its viewers to explore all sorts of different possibilities. I would have been immensely disappointed if Where The Truth Lies spelled it out for me after the initial twenty minutes thus evolving into yet another sugary Hollywood production with plenty of style and no substance at all. Atom Egoyan's film is anything but that.



A well-known critic described Where The Truth Lies as "riveting trash". It makes me wonder why? Is it because there was a strong pseudo-moralistsitc outcry that consequently granted this film the snubbing NC-17 rating or, was it because Where The Truth Lies actually managed to make uncomfortable a few of the "creative" minds in Hollywood. I would love to find an answer yet I am certain I never will. As far as I am concerned it is a blessing that the powers to be denied Egoyan's film the trimmed-down R-rated version intended for theatrical release. They made us a favor!




Awards/ Recognition:



In 2005 the film was nominated for Palm d'Or at Cannes Film Festival (Atom Egoyan) and was nominated for five Genie Awards granted by The Academy of Canadian Cinema & Television.



Official website and Trailer:

http://www.wherethetruthliesfilm.com/main.html




How Does the DVD Look?



Presented in its original aspect ratio of 2.35:1 and enhanced for widescreen TV's Where The Truth Lies looks gorgeous. This might very well be the best transfer I have seen this year surpassing even the impressive presentation of The Memory of a Killer. SONY have once again provided a stunningly beautiful print with deep and lush colors, perfect degree of contrast, and most importantly no edge enhancement that I could spot whatsoever. The progressive image is so vibrant and strong that blown out through a digital projector the results are absolutely breathtaking. Indeed, there is hardly anything that I could criticize or demand from such a beautiful print. I only hope that SONY keeps up the current trend. BRAVO!!!



How Does the DVD Sound?



Presented with two separate options: an English Dolby Digital 5.1 track and a French Dolby Digital 5.1 dub the audio presentation is as impressive as the image quality discussed above. Clear, crisp, and with a good use of the surround speakers this DVD is in fact quite the package. I am not only impressed with the audio mix provided but would not hesitate to make my opinion public that there would hardly be any noticeable difference if SONY were to include a DTS track. Once again, very well done indeed! With optional (sadly, yellow) English and French subtitles.



Extras:



Aside from the great audio and video treatment SONY have also provided plenty of supplemental materials for those interested in exploring a tad more. First off, there is the "The Filming of Where The Truth Lies" where you will find plenty of raw footage. Atom Egoyan is an incredibly visual director (I think that there is a reason why he shot the film in 2.35:1) and the sets that he has chosen for his film clearly reveal it. This rather short piece of footage basically follows up the cast and the director while they shoot different portions of the film. Next, you will find a rather large gallery of deleted scenes: "The Father Theme" and a second group of deleted scenes where some of the "scenes" are no longer than a few seconds. The deleted scenes do not appear in chronological order. Last but not least there is a gallery of trailer for other upcoming or already released SONY productions.



Final Thoughts:



A stylish and exceptionally well-made noir picture with rich characters and great cinematography! Within a week I saw Where The Truth Lies twice and after the second viewing I liked it even more. Atom Egoyan deserves plenty of respect for this intelligently put-together project and I certainly hope that sooner or later the Academy will recognize his talent. Indeed, it is not a surprise that he is one of Cannes' darlings!
---
C O N T E N T

---
V I D E O

---
A U D I O

---
E X T R A S

---
R E P L A Y

---
A D V I C E
Highly Recommended
---
E - M A I L
this review to a friend
Sponsored Links
Sponsored Links