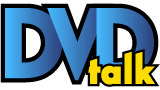 List Price: Unknown [Buy now and save at Amazon]
---
The Movie:



Documentary director Michael Moore ("Roger and Me") attempts his first feature film in this generally well-reviewed 1995 film that did not fare well at the box office. Much like Barry Levinson's much funnier and stronger "Wag The Dog", which came out 2 years later, Moore's film has the USA running out of enemies and needing someone to attack for some instant press.



Alan Alda plays the president of the US; there's a funny sequence in the begining where he tries to take a meeting with Russia and they've already given up - they don't want to fight, they're just looking for MTV. Unfortunately, these funny moments are few and far between, which is rather suprising from Moore, who has previously had such wit and insight into dealing with politics on both of his documentaries and both of his excellent TV series("TV Nation"/"Awful Truth").



The film flips back and forth between Washington and the border of the US and Canada, where several working-class citizens (John Candy, Rhea Perlman) believe the hype and start getting ready for war with the neighbor to the North. On the other hand, Rip Torn and Kevin Pollack play the assistants to the president who are constantly at work on plans for the invasion.



And that's an example of what the film isn't lacking. Pollack, Torn, Candy and Perlman are very good actors who at least try with the material, but there's not much to Moore's screenplay, which feels like all of the funny bits would fit into a skit-length short rather than a 95 minute feature. There's some laughs early on, but they come to a halt once the picture gets into its second half.



I have a great deal of respect for Moore's work - I've considered both of his television efforts near-brilliant, but this feature simply was a mis-step, apparently. It's a concept that could be good for a few laughs, but Moore and his company of actors simply couldn't find the jokes here.




The DVD



VIDEO: Similar to how excellent New Line consistently is, with MGM's catalog titles you can expect consistently average efforts. This continues with "Canadian Bacon", presented in 1.85:1 anamorphic widescreen. As it's only a few years old, the image quality is generally very good, but not without a few problems. Sharpness and detail often seem lacking, although not terribly. The picture often appeared at least crisp, but not quite crystal clear, and rather "flat" looking. Some of the film looked slightly too dark.



Some other problems surfaced. Slight hints of edge enhancement were occasionally visible, and some print flaws in the form of minor marks/speckles were apparent. I didn't notice any pixelation, and the picture at least didn't suffer much from the few faults.



There really wasn't a wide range of colors - as the film takes place either on the border or the halls of Washington, colors remain subdued, but accurate looking. Flesh tones also appeared natural. Not a great transfer from MGM, but at least a little bit better than usual from the studio.



SOUND: "Canadian Bacon" is presented in Dolby Surround, but there's really not much more than mono for the majority of the feature, as the film remains a dialogue-driven effort with little else.



MENUS:: Menus are non-animated, with film-themed backgrounds.



EXTRAS: Trailer.




Final Thoughts: "Canadian Bacon" isn't a very successful comedy from Moore, who has done better work elsewhere - in fact, Moore's "Awful Truth" TV show is available on DVD, as well.



Sponsored Links
Sponsored Links