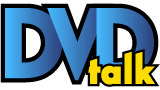 In Living Color - Season 5
Fox // Unrated // April 11, 2006
List Price: $39.98 [Buy now and save at Amazon]
---
The Movie:



"In Living Color" was Fox's prime-time sketch comedy series that launched in 1990, lasting for four years. Created by Keenan Ivory Wayans and starring other members of the Wayans clan (Marlon, Kim, Shawn and Damon), the show was also the launching pad for Jim Carrey (listed in the credits as James Carrey in these early episodes), David Alan Grier, Tommy Davidson and Jennifer Lopez (who was one of the Fly Girl dancers in the third and fourth seasons.)



While not as savage as "Mad TV" at its best, "In Living Color" certainly gained an audience by being edgy and unafraid to make jokes that were crude or edgy. Watching the show again after all these years, it's remarkable to see not only how well some of it holds up. Despite the fact that the show's look appears a little dated at this point, the humor still hits pretty consistently and fans can get a look at the early years of some great comedic talents. Although it offered a fantastic cast, "Color" also employed a series of writers during its run who went on to other things, such as Les Firestein ("Drew Carey Show"), Steve Odekirk ("Ace Ventura"), Colin Quinn ("Saturday Night Live"), Robert Schimmel ("Saturday Night Live") and Larry Wilmore ("The Bernie Mac Show").



The fourth season of the series lost Damon and Keenan Ivory Wayans, but gained his brother Marlon. The series still was fairly strong, with the first episode of the season starting off with a wave of Carrey characters, including a pretty scary impersonation of Ross Perot (a character that returns again later in the season), followed by another sketch featuring one of Carrey's most famous creations - Fire Marshall Bill.



By the fifth and final season of "In Living Color", quite a few cast members had begun leaving the show, with the departures of Kelly Coffield, Shawn Wayans, Kim Wayans and fly girl Jennifer Lopez further draining the series after the fourth season's exit of Damon Wayans and co-creator Keenan Ivory Wayans. Still, although the new cast members were an uneven bunch, standouts Jim Carrey, David Alan Grier and Jamie Foxx returned for the final batch of episodes.



The fifth season of "Color" certainly had its share of sketches that fell flat, but the first episode started things off well. "Jerry Seinfeld in the Ghetto" sees Carrey doing a hilarious, pitch-perfect parody of the comedian and Jay Legett offering a respectable take on Jason Alexander's George Costanza. The episode's other highlight is Jamie Foxx's "Wanda" man/woman going to the hospital to give birth in the episode's final sketch, a bit that continues throughout the season. Grier shines in "Joe Jackson's Never Neverland Sale", where Joe (Grier) comes in to auction off Neverland piece-by-piece while Michael is out of the country.



Although the season had more misses (see, among others, "Depressed Irish Singer" and "Sister Act 3: That Ain't Kosher") than hits, there were still some bright spots to be found. A "Fire Marshall Bill" skit early on where Carrey's character does all the work himself at the local hospital is not funny due to the material, but it gets laughs almost entirely from how far Carrey's twisted performance goes. Although Carrey's Seinfeld impersonation in the first episode is spot-on, his Robin Williams in "Academy Award Parody" is priceless, as is his take on "The Juiceman" in "Informerical Awards Show".



Carrey's other highlight here is "background guy" - a random guy who puts on an entire wordless performance in the background of newscasts. Carrey is a force of nature in these bits, furiously trying to come up with ways to distract from the reporters, including (in "Background Guy Gets a Girlfriend") a hilarious recreation of a scene from "King Kong". On an odd note, despite the fact that the this is the final season, the last episode ends with a performance from a group called, To Be Continued.



Sadly, as with the prior sets, "In Living Color" does appear to have been edited here, as some music-related sketches and performances are missing.




The DVD



VIDEO: "In Living Color" is presented by Fox in the show's original 1.33:1 full-frame aspect ratio again for this final season. The picture quality is slightly improved upon the prior season sets and looks pretty good throughout, considering the age and budget of the series. Sharpness and detail are satisfactory, as the presentation consistently appeared fairly crisp and clear, but never too far above average.



Colors generally appeared fine, with good saturation and no smearing. No pixelation was noticed, nor was any instances of edge enhancement. Shimmering was apparent in a few scenes, but this wasn't too much of an issue. Overall, these episodes looked perfectly fine.



SOUND: The stereo soundtracks are perfectly adequate, with crisp dialogue and clear music. The audio is nothing above ordinary, but it delivers what one would expect from a 90's sitcom.



EXTRAS: Nothing.



Final Thoughts: The final season of "In Living Color" sees the show running out of gas, as despite some very amusing bits, quite a bit of the season is either firmly average or just not funny. The DVD set offers very good audio/video quality, but no supplements. Lightly recommended for fans who want to complete their collection.



---
C O N T E N T

---
V I D E O

---
A U D I O

---
E X T R A S

---
R E P L A Y

---
A D V I C E
Recommended
---
E - M A I L
this review to a friend
Sponsored Links
Sponsored Links