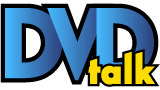 Beyond the Valley of the Dolls
Fox // NC-17 // June 13, 2006
List Price: $26.98 [Buy now and save at Amazon]
---
The Movie:
When executives at Fox found out that an independent filmmaker named Russ Meyer grossed over six million dollars with Vixen, a film he made for roughly seventy five thousand dollars, all of a sudden they started paying attention to the man who had made a name for himself in the early sixties with The Immoral Mister Teas. Meyer was signed to a three picture deal with Fox, who gave him a budget of a million dollars per picture – not much by big studio standards, but a massive sum to someone used to working with budgets under a hundred grand or, more often than not, under fifty grand! Though the third film would never materialize and the second film, the poorly received The Seven Minutes failed to find the audience studio execs and Meyer himself had hoped for, the first picture Meyer made for the studio, Beyond The Valley Of The Dolls, was definitely a success.
In 1967 Fox had scored big with an unintentionally hilarious adaptation of Jacqueline Susann's novel Valley Of The Dolls starring Sharon Tate, Barbara Perkins, Patty Duke and Lee Grant and Meyer's first project was originally intended to be a sequel to that film. The finished product, however, really had nothing to do with the first movie at all, though a young scriptwriter named Roger Ebert did very definitely use the themes of that movie as inspiration for the script that Meyer coerced him into writing. Instead what Meyer delivered to the studio was a tightly edited and almost surreal blend of sex, drugs, and rock 'n' roll filtered through his own strange personal vision. As much a horror movie as a comedy with musical numbers, the story of a three piece female rock group named The Carrie Nations quickly developed a cult following that, like the ones surrounding many of Meyer's other films, remains strong and loyal to this very day. The film went on to inspire filmmakers and musicians alike and before Meyer tragically passed away in 2004 he was noted to have chosen this film as the work that he was the most proud of.
The MPAA famously slapped Meyer's film with an X-rating and while this wasn't something that the director himself was unfamiliar with, having had similar decisions made against some of this other films including the aforementioned Vixen, Fox was not particularly impressed. Regardless, they put the film in theaters anyway (something that happens very rarely these days), and the rest is movie history.
So what's the movie about? In the interests of keeping this review spoiler free, the synopsis will be on the brief side but at its core the film revolves around three pretty young girls named Kelly McNamara (Playboy Playmate Dolly Read), Casey Anderson (Playboy Playmate Cynthia Myers) and Petronella Danforth (Marcia McBroom who would later show up in a few blaxploition movies including The Legend Of Nigger Charlie and Willie Dynamite) who make up a three piece rock band called The Carrie Nations. These girls think they've got what it takes to make it in the music industry and so off they go to Hollywood where they hope to get lucky and fine fame and fortune.
Kelly's got an inheritance to claim while they're out in L.A., and once that's taken care of they soon meet up with a compelling recording industry mogul named Ronnie 'Z-Man' Barzell (John La Zar who Meyer would use again in Supervixens). Once they hook up with him, things start to change and fast. The world of sex, drugs and perversion is laid at their feet and when they slowly but surely begin to partake of this forbidden fruit, tragedy soon follows. Through Z-Man they make acquaintances with an adult film starlet named Ashley St. Ives (Edy Williams), a lesbian predator named Roxanne (Erica Gavin of Meyer's earlier Vixen), and a crooked lawyer named Porter Hall (Duncan McLeod of Meyer's 1968 Finders Keepers, Lovers Weepers), all three of whom will have an impact on the lives of our three young musicians, but not necessarily in the way that everyone thinks..
With the firepower of Fox Studios behind him, Meyer was able to craft such a slick and tight looking movie that audiences in 1970 really didn't know what to make of the film. A major studio, the same studio that had put out so many classic films over the decades and throughout the history of Hollywood, had released an X rated film chock full of sex, violence, and completely subversive humor. The film went on to bring in very healthy box office returns, so the studio in that regard was happy with the results but again, no one quite new what to do with Meyer or his art. That's part of the beauty of Beyond The Valley Of The Dolls, however. It's very much an enigma of a film – it's too dark to really be a comedy and it's too funny really be a horror movie and while it does have enough music in it, it's not really a musical either. It simply is what it is, and there's never been another movie like it.
Meyer was used to working with casts of relative unknowns and while some of the people in this film had been around a little while, Edy Williams most notably, none of them really qualified as star material – so much the better in Meyer's mind. He was of the belief that if the movie was good enough that people would come to see it even if there weren't A-list names attached to the cast and more often than not when it came to his own work he was right. It's a well-known fact that Meyer was a 'breast man' and would always cast girls with big chests in his film. While this movie doesn't go as far in that department as later films like Beneath The Valley Of The Ultra-Vixens or the deliriously tit filled Mondo Topless, the three lead actresses are stacked where it counts and make for some pretty tasty eye candy, as does Erica Gavin. Look for a young Pam Grier to turn up in a supporting role, and Haji from Faster, Pussycat… Kill! Kill! turns up briefly as well. He liked to fill his films with the kind of women that he liked to look at, and he was unashamed of his tastes as is evident in pretty much all of his work.
There are some fun casting choices with the male performers as well. Charles Napier, best known for his appearances alongside Sylvester Stallone in the Rambo movies is fun as Baxter Wolfe, while Michael Blodgett of Through The Looking Glass does a fine job as the dashing Lance Rocke. Harrison Page, who Meyer cast for the first time in Vixen is excellent as the noble Emerson Thorne and his love scene with Marcia McBroom is one of the stand out moments from the film – it's passionate, it's believable, and it's steamy. The highlight of the cast, however, male or female, has got to be John La Zar, who is absolutely fantastic in his over the top and completely Shakespearian performance as Z-Man. Ebert and Meyer have said that the character of Z-Man is based on Phil Spector, though neither of them had met him before, so in reality he's based on what they guessed Spector would be like. Spector has been in the press a fair bit in recent times as a suspect in the murder of the late Lana Clarkson, b-movie actress from Deathstalker. Not only does Z-Man have some of the best and most memorable lines in the film but he also steals the show at the end, playing a huge part in the surprise finale and completely throwing himself into the part, overacting be damned.
Of course, no review of the film would be complete without mentioning the music. Songs like 'Look Up From The Bottom' and the title theme have gone on to hold their own special place in the heart of pop culture enthusiasts, and most of the credit for that has to go to Stu Phillips who worked on so many of the songs that play such an important part in the film. Sixties pop group The Strawberry Alarm Clock also have a small appearance in the movie, in which they perform what is probably their best known song, 'Incense And Peppermints.' The music is catchy, it's recognizable, and it suits the completely fictionalized and utterly unrealistic look at the music scene of the day that is Beyond The Valley Of The Dolls. The three female leads are all lip-synching, they didn't do their own vocals for the film but for the most part you'd be hard pressed to tell as they really did do a pretty solid job of making everything look authentic in part from Phillips' involvement and in part through Meyer's clever post production and editing tricks – either way, it works (just try to tune out the horns that are in the song but aren't on screen during one number!).
Beyond The Valley Of The Dolls is one of those rare films where everything just came together. Whether it was Meyer's lucky day or the stars were aligned just right or however you want to justify it, the movie stands the test of time as a true classic, a big budget big studio drive-in movie with all the class and style you'd expect from a Hollywood production of the time and all the sex and violence that Meyer's body of work was known for crammed into one fantastic package. It's fun, it's frightening, it's sexy and it's one hundred percent pure entertainment.
The DVD

Video:


Beyond The Valley Of The Dolls hits DVD in an excellent brand new 2.35.1 anamorphic widescreen transfer that looks fantastic – almost perfect, really. Sure, there is some grain present in a few spots and if you look really carefully you might even see some mild print damage present in a couple of scenes in the form of the odd speck here (but you're really going to have to strain your eyes to see them) and there but other than that, the image looks great. Edge enhancement and aliasing are never problematic (there are one or two instances of noticeable line shimmering but that's about it) and mpeg compression artifacts are virtually non-existent. Color reproduction looks dead on and black levels remain strong and deep throughout the duration of the film. Both foreground and background detail is strong and even during darker moments the image always remains very clean and very clear. Skin tones look lifelike and natural and the picture stays sharp from start to finish. The transfer is very film like and very natural looking without a lot of obvious digital enhancement or the like. Anyone who has seen the film projected should be impressed with the job that Fox has done here, as it really does capture the look of the movie pretty much perfectly.






Sound:


Fox has included three audio options for the feature on the first disc – English Dolby Digital 2.0 Stereo, English Dolby Digital Mono, and French Digital Mono. Optional subtitles are included in English and Spanish and an English language closed captioning option is provided for the feature itself.





While a 5.1 mix might have been fun for the party scenes and the musical numbers, the tracks we've got on this DVD get the job done nicely. The mono is clean and clear and free of any hiss or distortion as is the stereo track, which adds some nice channel separation to a few scenes and spreads the music out a little bit more to nice effect. The low end is strong while the high end is distinct without being too shrill.



Extras:


While much of Meyer's work has hit DVD in North America, Russ Meyer Films has not done a particularly good job with the presentation of the late director's work. Arrow Films in the United Kingdom did team up with Blue Underground and produce some nice special editions of a few of his better known titles, but those released stateside didn't look so hot and contained only trailers as supplements. When Fox first released that they were going to put Beyond The Valley Of The Dolls out on DVD, the only supplement rumored to be coming with the disc was the Roger Ebert commentary. It looked like Meyer fans were once again going to have to make due with a lackluster release. Thankfully, someone upstairs at Fox was listening and as such, some serious effort was put into making this the definitive release of one of Meyer best and most beloved movie and we've actually got ourselves a fully stacked two disc special edition on our hands. Many fans were convinced that The Criterion Collection should have been handling this release and for a long time it was rumored that it would come out on that label, but even they'd be hard pressed to out do this disc in terms of audio video quality and supplements. Here's what goodies lay in store once you get through the feature…





DISC ONE:





The first commentary on this disc comes courtesy of Roger Ebert, famous film critic and of course the writer of Beyond The Valley Of The Dolls. This commentary is top-notch stuff. We hear straight from the horses mouth how at such a young age Ebert was recruited by Meyer himself to come up with the story, how he used parts of the original The Valley Of The Dolls as inspiration but then went on to satirize tat popular film, and what it was like working one on one with one of the most influential director's of the sixties and seventies. Ebert speaks of Meyer with affection but doesn't let the fact that the man has passed stop him from detailing some of the difficulties he had in working with him either. We get the good with the bad and it makes for a very intelligent and informed discussion of the movie and the man behind it all. Ebert talks of the studio's reaction to the movie, of its enduring popularity, and of casting choices and pre-production difficulties. He explains the ending and the reasoning behind it as well as why certain lines of dialogue exist in the movie. Plenty of anecdotes stand alongside plenty of cold hard facts and his delivery is warm enough and enthusiastic enough that the track is never dull. Those who have enjoyed Ebert's commentaries in the past ought to enjoy this one just as much, as the man really does know his stuff.








The second commentary track is a group effort from cast members Dolly Read, Cynthia Myers, Harrison Page, John La Zar and Erica Gavin. The very fact that there are more people involved in this track makes it slightly disjointed when compared to Ebert's lean discussion of the movie but here we learn about the film from an angle very different from Ebert's experience with the movie – that of those who were in front of the camera. This makes for plenty of interesting stories from all involved, and they cover everything from how Russ Meyer was both on and off the set as a person, his casting choices, his directing methods (which had a tendency to be very gruff and matter of fact) to how he directed sex scenes versus action scenes and some of the more effects heavy and gory spots that the movie is now known for. The participants all seem quite happy with their work on the film, no one seems embarrassed or put off by the material, which is very nice to see and there's a very friendly atmosphere present throughout the talk. There's some affectionate discussion of Russ, they talk to how he looked like a dirty old man but was really quite nice in person, and the three Dolls themselves talk about what it was like having to do the musical bits without actually knowing how to sing or play instruments before this picture.








DISC TWO:





The first extra feature on disc two is an introduction from John La Zar, which runs exactly one minute and twenty six seconds. In this brief spot, La Zar, completely in character, simply talks up the fact that 'BVD is on DVD!' and while it's not particularly essential, it's a lot of fun for those of us who appreciated his performance from the feature and it's simply a nice touch.








From there we move on to the featurettes, of which there are five in total resulting in a combined running time of sixty-three minutes and fifty nine seconds. There's no play all option but it doesn't matter, the menu interface is stylish, easy to navigate, and it moves quickly.





The first is Above, Beneath, And Beyond The Valley: The Making Of A Musical-Horror-Sex-Comedy. This extensive piece starts with a few people who were close to the picture talking it up over clips from the movie and from there it gives us a quick overview of who Russ Meyer was and how he got into movies courtesy of some interview clips with Meyer's production assistant, Stan Berkowitz. Roger Ebert explains how Meyer was trained during his time in the army how to use a camera and how that experience worked for him once he got out of the service. Manny Diez, Meyer's assistant, talks about how he was assigned to General Patton and was responsible for shooting some of WWII's most famous footage. Biographer Jimmy McDonaugh, author of Big Bosoms, Square Jaws details how Meyer met Ernest Hemmingway and in turn go laid by a whore. From here we learn how Meyer got into making industrial films, and from there went on to be a glamour photographer for Playboy Magazine. Dahn Cann, Meyer's editor, talks about the impact of Meyer's pin up work, and from here we learn how the success of The Immoral Mister Teas kicked the door down for Meyer to make feature films and in turn created 'the skin flick.'





John La Zar talks about Meyer's directorial style on set, and his enthusiasm for most of his projects, while David Ansen of Newsweek talks about how Meyer did so much of the work on his films from the cinematography to the editing to the casting to the writing. We get a nice overview of his career and learn of his aesthetic, his talent for editing and cinematography, and how his movies were a cut above other films in the genre. Ebert attests to Russ' popularity not only with film critics but also with the ladies, and how his films were taken seriously as often as they were dismissed as schlock. We learn how the popularity of Faster, Pussycat… Kill! Kill! and Vixen brought him to the attention of 20th Century Fox, who figured Meyer was the right man to bring in a low budget movie at a big profit for them and how ended up initially working on what the studio thought would be a sequel to Valley Of The Dolls. Ebert tells us how Meyer had him write the screenplay and the approach he took to the script he eventually turned out, while Nathan Rabin, of The Onion, covers how Meyer and Ebert were outsiders now working at the big studio and the irony of it all. Michael Musto of The Village Voice lends his thoughts on the project, while Ebert talks about how the suits at Fox were 'aghast' at the script.








This piece does a great job of explaining not only the origins of the movie but also its undying appeal. The dialogue, the inspiration for certain characters, the sets and the set pieces are all so 'off' from reality, and here we learn how they came to be and why. Erica Gavin shows up and talks about how Russ' films were always topical and how the Manson murders influenced the movie, and Dolly Read Martin shows up to talk about the casting of the film. Cynthia Myers talks about Russ' breast fixation and we learn how Playboy magazine covered the movie pretty intensely thanks to the presence of the two Playmates. We learn how he brought his independent sensibility to the big studio production, and from the director of photography from Patton, Fred J. Koenekamp, how he was brought on board to work to work with Meyer. Harrison Page talks of how Meyer was so completely organized on set and knew just what he wanted from his performers, and Marcia McBroom talks about his artist's sensibility. Michael Blodgett even shows up to talk about how Russ kept his actors in line.








The documentary closes out by talking about Meyer's post production efficiency and how the film ended up getting slapped with an X-rating and how Fox ended up releasing it anyway and how it played as a comedy as Meyer intended. Ebert covers how black audiences embraced the movie, and McBroom and Page back him up on this. This is a great look back at the movie and the man behind it all, a loving tribute to Meyer (the end scroll dedicates this piece to his memory) that doesn't skimp on pre or post production details and that does a fine job of giving us the history of the film and an explanation of its origins. It's presented in 1.85.1 anamorphic widescreen with the clips from the film presented in their original 2.35.1 widescreen. Look for lots of great behind the scenes and candid photos in here too, which do a nice job of spicing up the presentation. Be sure to sit through the end credits for some cute anecdotes about Meyer from some of the participants. This runs exactly twenty nine minutes and fifty nine seconds.








The second featurette is Look On Up At The Bottom: The Music Of The Dolls. Ebert talks about how they wanted a three-piece female band for the film, which was ahead of its time, and here we learn of how the Carrie Nations came to be and the influence they would later have on bands like The Go-Go's. McBroom, Myers and Read talk about how they had to learn to lip-synch and play real chords on their guitars even though it wasn't them actually playing the music. Jeff McDonald of Red Cross attests to McBroom's realism during the scenes where she's seen drumming, and Paul Marshall of the Strawberry Alarm Clock (who have a cameo in the film and contributed some music to it) talks about how Dolly Read's lip-synching of Lynn Carey's voice was dead on. Composer Stu Phillips shows up quite a bit to talk about how he enjoyed working with three gorgeous girls on the project and how Meyer took the musical parts of the film so deadly seriously. Christopher Freeman, bassist for the queer-core pop punk outfit Pansy Division even appears here, attesting to the catchiness of the track Candy Man that his band covered. At ten minutes and fifty four seconds in length, this piece, also presented in 1.85.1 anamorphic widecreen, is a fun and factual examination of one of the most important aspects of the movie, and Phillips' input in this piece is invaluable. It's a nice blend of factual information from those involved and details on how it influenced musicians in later years.





Featurette number three is entitled The Best Of Beyond and at twelve minutes and twenty two seconds in length it details through clips and interviews with many of the participants from the first documentary how the movie has stood the test of time. The performers and cast from the first featurette explain how Meyer's vision and his penchant for putting strange situations up on the screen made the movie what it is. A lot of the famous, and now very quotable, dialogue from the movie is zeroed in on and we hear how Meyer wanted as many 'dumb lines' in the film as possible. Gavin's thoughts on the irony of the abortion scene are interesting, while La Zar's take on the 'black sperm of my vengeance' line is hilarious. From here we learn about how Meyer's obsession with tits worked its way into the movie, how they were worked into the script for Z-Man, and how La Zar felt about this part of his role. The female leads talk about their own anatomy, while McBroom says she had the best ones in the movie. The lesbian kiss scene is covered next, and Gavin talks about the director's nervousness while this scene was shot and then La Zar covers his male on male kiss in similar detail. We hear from Page and McBroom about their lip-locking scene, and how the hay in the barn they made out in made things tricky. The death scenes are covered, as is the gore used in them, and Meyer's thoughts behind the logic of these grisly moments. It's interesting to hear Gavin talk about the scene where she had a gun in her mouth, and Page's thoughts on the finale where he dukes it out with Z-Man. The featurette ends with Ebert and a few of the other participants talking about Meyer's personality, his sense of humor, and how he was a fun guy. La Zar says he was pretty twisted, but talks about him affectionately as do McBroom and Read. Coop, the artist known for his big breasted women, shows up at the end to speak of Meyer's enduring appeal, while Myers and Gavin speak to how they miss the old bastard.





The fourth featurette is Sex, Drugs, Music And Murder: Signs Of The Time, Baby! which puts the movie into context with the sexual revolution and the drug counter culture that was burgeoning in the late sixties and through the early seventies when the movie was shot and subsequently released. Paul Marshall chimes in a fair bit on this one and we see a lot of clips of the hippy movement shown back to back with clips from the movie. The cast members chime in and talk about the music and how the politics of the era definitely had an effect on the movie. Page talks about how prominent pot smoking was at the time, and the co-relation between drug use and creativity is discussed as well as how the sexual revolution really did break down barriers in society as well as in the entertainment industry. While this is more of a really basic history lesson in sixties counter-culture than a Beyond The Valley Of The Dolls specific piece, it does at least give us an idea of where the people involved in the making of the movie were at while they were working on the project. This segment also covers in a little bit of detail the Manson murders, how certain people involved in the film were affected by the reality of those murders and how they affected the story of the movie itself. This one runs for seven and a half minutes in length and once again appears in 1.85.1 anamorphic widescreen.





Last but not least is Casey & Roxanne: The Love Scene which, at four minutes in length, is the shortest of the five featurettes but one which covers one of the most famous parts of the movie – that of the girl-girl bedroom scene between Roxanne (Erica Gavin) and Casey (Cynthia Myers). The two actresses are sitting on the couch together here as they discuss the details of their work together in this portion of the film. They cover how they felt about doing it, how they felt while doing it, and how they feel about it now in retrospect. Both of the ladies are very jovial about it and they're very good-natured while discussing the material, and it's humorous to hear how shy Gavin was about doing it. They both feel it was a soft and tender scene probably because Meyer backed off while they were shooting it and just let them try it their way, almost as if he were the only one watching (he shot it on a closed set). The discussion is spiced up considerably by the inclusion of quite a few clips of the scene in question – steamy stuff, and some great reminiscing between the two actresses in this one.








Heading back to the main menu on the second disc we find a section called Z-Man's Far Out Party Favors – A Collection Of "Dolls" Treats. This is divided in turn into two sections, the first of which contains trailers and promo spots. The first one is the teaser trailer (a quick eleven second montage of stills with some narration over top), and this is followed by two different theatrical trailers. The first one is 1.85.1 widescreen and plays up Meyer's involvement and runs for two minutes and twenty-nine seconds. The second one, which is fullframe, uses a different narrator but similar dialogue and runs two minutes, and it includes some footage of Meyer shooting some glamour shots of the girls. There's a play all option for this material included.





The second section compiles some Screen Tests and presents them in two chunks, again with a play all option. The first chunk features Michael Blodgett and Cynthia Meyers together on the couch, testing out the scene where they talk about Lance's pad and he tries to put the moves on her. Presented fullframe, this one runs for three minutes and forty-one seconds and is in surprisingly good shape. The second chunk of screen tests features Harrison Page and Marcia McBroom and it features them performing the same scene as the first two actors, which is really interesting to see as it's a very different delivery. It runs slightly shorter at three minutes and twenty-eight seconds.








Rounding out the extra features on this disc are the Still Galleries of which there are six in total: Swingers, Freaks, Sexpots And Studs (twenty-six publicity photos of the cast), The Chesty Chartbusters (thirty-four shots of the Carrie Nations performing and of Russ directing them), Flings That Go Bump In The Night (a massive selection of one hundred and forty-six shots that show the racier scenes of the film and Meyer directing them), It's My Party And I'll Kill If I Want To (sixty-six shots of the scenes that unravel once it all hits the fan at Z-Man's place), Russ' Relics And Rarities (forty-two shots of the girls in pin up mode and from the premiere of the film), and finally Dolls And Walls (eleven images from one sheets and lobby cards used to promote the movie during its original theatrical run).





The two discs are housed inside a translucent aqua colored keep case that in turn rests inside a cardboard slipcase. The artwork on both the keepcase and the slipcase is identical on the front though the backs differ in that the keepcase has credits as well as technical specs on the back, the slipcase does not. Inside, aside from the discs, there is a small envelope which, when opened, contains four postcard sized lobby card reproductions and a small booklet which has three pages of liner notes that explain how the film came to be and a listing of chapter stops for the feature.



Final Thoughts:



Not only one of Russ Meyer's best films but one of the best films of the seventies period gets an absolutely fantastic special edition from Fox. The movie looks and sounds fantastic, the extras are entertaining, interesting, and very comprehensive and this reviewer couldn't be happier to award this release of Beyond The Valley Of The Dolls with the coveted DVD Talk Collector Series stamp of goodness! Consider this one an essential purchase.




Ian lives in NYC with his wife where he writes for DVD Talk, runs Rock! Shock! Pop!. He likes NYC a lot, even if it is expensive and loud.
---
C O N T E N T

---
V I D E O

---
A U D I O

---
E X T R A S

---
R E P L A Y

---
A D V I C E
DVD Talk Collector Series
---
E - M A I L
this review to a friend
Sponsored Links
Sponsored Links