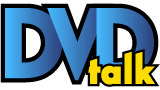 This Is America, Charlie Brown
List Price: $19.99 [Buy now and save at Amazon]
---

I'm no history expert, but I sure love animation...and if you're like me, chances are you'll most certainly enjoy This Is America, Charlie Brown (1988-89). This eight-episode CBS miniseries follows the Peanuts gang as they hop through American history, making sure we're educated and entertained during the journey. Though it only touches upon a handful of topics, each 23-minute episode goes into a moderate amount of detail, introducing several faces and places that some of us may have forgotten since grade school. While This Is America is obviously a light-hearted, easy-to-follow affair from start to finish---and thus may be less interesting to those more familiar with the subjects---it's still a great primer for interested parties of all ages.


"The Mayflower Voyagers" is the first episode in this collection and an obvious choice: not only is it the first event chronologically, but it's probably the most well-known story. Following the crew and passengers of The Mayflower, we witness the early Pilgrims' journey, the writing of The Mayflower Compact, early hardships and the eventual harvest. Like nearly all others in the series, this episode creatively plugs in members from the Peanuts gang as various characters.


"The Birth of the Constitution" (below right) follows the delegates discussing the new laws of America and what they should entail, including how the House of Representatives will work. Benjamin Franklin borrows a kite from Charlie Brown, who invents a few new sports in his free time. Finally, the Constitution is completed and voted into action, while Linus closes things out by reading the Preamble. How come he always gets the poignant speeches?


"The Wright Brothers at Kitty Hawk" shows us the famous first flight in North Carolina, 1903. Charlie Brown's bike is in serious need of repair, so he, Linus and Dolly (Linus' cousin) set off to see the Wright Brothers, who perform minor repairs when not fooling around with those silly planes. Soon enough, Charlie Brown and company are there to witness the first successful demonstration. Things close out with a very nice photo montage from the event.


"The NASA Space Station" takes the flight theme one step further, employing the Peanuts gang as astronauts (at least according to Linus' dream, brought upon by the school science fair). This episode revolves around the characters' roles in the station and how they work to fix various problems, so it's less history-driven and more episodic. Either way, you get to see Charlie Brown try and kick a football in zero gravity, so it's still a winner.


"The Building of the Transcontinental Railroad" tells the story of the Central Pacific and Union Pacific companies, not to mention the 10,000 miles of track that had to be put down (give or take a few yards). From the first track laid to the last spike driven, it proved to be a tough job that really changed the face of transportation and efficiency in America...and speaking of Spike, Snoopy's seldom-seen brother makes an appearance during this adventure.


"The Great Inventors" (above left) highlights a few of America's more creative minds through the years. We learn a bit about the telephone, the phonograph, the automobile (including the first car race on Thanksgiving Day, 1896!), roller skates, paper clips, sneakers and more, as told via a school report presented by the gang. Like a few other episodes in the series, this short is more of a "catch-all" and works successfully in the given format.


"The Smithsonian and the Presidency" (at top) takes us to Washington, D.C., stopping by many of the famous landmarks located there including the National and American History Museums, the White House, the Washington Monument and the Air and Space Museum (a personal favorite). We also take a few side-trips to Civil War-era Gettysburg and Yosemite National Park, courtesy of Abraham Lincoln and Teddy Roosevelt.


"The Music and Heroes of America", the series' final episode, is another catch-all that highlights a handful of the country's great musical minds. From more traditional marches to blues and jazz music (including Vince Guaraldi, of course) as "performed" by Schroeder and the rest of the gang, this epsiode is a great educational tool for music teachers, not to mention interesting entertainment for casual fans of the subject.


From start to finish, this is a well-rounded collection of shorts, crafted with care and executed with style. The only obvious complaint is that more subjects couldn't have been covered, but that's hardly a reason to dislike This Is America, Charlie Brown. Presented on a two-disc set (with four episodes apiece), it teaches us a bit about American history and makes sure we aren't bored in the process. Though the DVD presentation may be a bit too basic for some tastes, this is still a solid package for a very reasonable price. Let's take a closer look, shall we?

Quality Control Department
Video & Audio Quality

Presented in its original television-friendly 1.33:1 aspect ratio, the overall quality of this visual presentation is evident from start to finish. The color palette is generally bold and bright, while dirt and debris are kept to a bare minimum. A mild amount of edge enhancement can be spotted at times, but this is still a very pleasing effort overall. The Dolby Digital 2.0 Stereo presentation is basic but serviceable, offering clear dialogue and music throughout. No subtitles have been provided, though Closed Captioning is available for the deaf and hard of hearing.











Menu Design, Presentation & Packaging



There's not much to these plain-wrap menu designs (seen above), not even a chapter selection index. Each 23-minute short has been divided into a modest 4 chapters, while no apparent layer changes were detected during playback. The packaging is basic but practical, as this two-disc set is housed in a pair of clear slim keepcases tucked inside an embossed outer box. Brief episode summaries are printed on the interior of the slim cases.






Bonus Features



Unfortunately, there aren't any extras included, though Peanuts DVDs have a "history" of this problem (sorry). A few featurettes or art galleries may have been interesting, but the shorts do a decent job of standing on their own.





Final Thoughts





Colorful, concise and charming, This Is America, Charlie Brown shows the Peanuts gang in fine form; better yet, it delivers history with equal parts entertainment and education. Even without the benefit of bonus features, it's hard to fault such an attractively-priced set, especially one with a decent technical presentation. For casual and ardent fans alike, This Is America is a solid two-disc collection that'll stand out in any animation library. Firmly Recommended.




---
Randy Miller III is an affable office monkey based in Harrisburg, PA. He also does freelance graphic design projects and works in a local gallery. When he's not doing that, he enjoys slacking off, general debauchery, and writing things in third person.

---
---
C O N T E N T

---
V I D E O

---
A U D I O

---
E X T R A S

---
R E P L A Y

---
A D V I C E
Recommended
---
E - M A I L
this review to a friend
Sponsored Links
Sponsored Links