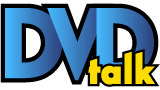 Fox // R // June 27, 2006
List Price: $29.99 [Buy now and save at Amazon]
---
The Movie:



An interesting and occasionally quite entertaining little comedy/drama from director Sidney Lumet ("12 Angry Men"), "Find Me Guilty" was hardly given much of a release when it hit theaters early this year. The picture is based upon the longest running (over 600 days) trial in US history, which centered around the Lucchese crime family, on trial for racketeering.



Already serving time for posession, Giacomo DiNorscio (Vin Diesel) is offered a chance by DA Sean Kierney (Linus Roache) at a reduced sentence if he testifies against the 20 other family members (each with their own lawyer) about to go on trial. Jackie makes the choice of staying loyal to his family and representing himself on trial (the trial scenes taken from actual transcripts.)



Despite not having much education, DiNorscio manages to charm most of the audience, with the exceptions being the judge (Ron Silver), a skeptical lawyer (Peter Dinklage) and some of the members of the family on trial. However, DiNorscio goes on delivering wisecracks and occasionally turning more serious while managing to still get his points across.



The movie does serve as a showcase (if not too showy a showcase) for actor Vin Diesel, who manages to turn in his best effort yet as a worn, mildly overweight (Diesel gained weight for the role) mobster who remains fiercely loyal. Diesel's really never done comedy before, but he's pretty amusing here at times and slides into the more dramatic moments smoothly. Annabella Sciorra, Ron Silver, Peter Dinklage and others give fine supporting efforts, as well.



"Find Me Guilty" is entirely a courtroom drama, with only a few scenes here-and-there outside of the court. However, Lumet's movie - which runs at 124 minutes and is shot in about as straightforward a manner possible - never had me checking my watch. The movie is suprisingly low-key for a drama following a major courtroom trial, but it's still a consistently watchable film that deserved a wider audience.



The DVD



VIDEO: "Find Me Guilty" is presented in 1.78:1 anamorphic widescreen by Fox. The film was shot quickly on high-definition video, but looks quite good on this presentation from Fox. Sharpness and detail are standard, as the picture appeared consistently crisp - never too well-defined, but never soft, either.



The picture showed some minor edge enhancement at times, but otherwise appeared crisp and clean, with no pixelation or other issues. Colors were subdued throughout (expected given the locations), but appeared accurately presented.



SOUND: The film is presented in Dolby Digital 5.1. Given the completely dialogue-driven nature of the movie, it's not surprising that there's little in the way of surround use. Audio quality was fine, with clear dialogue and music.



EXTRAS: An interview with director Sidney Lumet, as well as trailers and TV spots.



Final Thoughts: Diesel gives his best performance yet in a courtroom drama with touches of humor. The DVD presentation offers very good audio/video quality, but only a couple of minor extras. Still, this one's worth checking out as a rental for fans of Diesel or courtroom pictures.

Sponsored Links
Sponsored Links