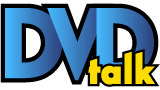 10 Days That Unexpectedly Changed America
List Price: $39.95 [Buy now and save at Amazon]
---

As much as I hate to admit it, I'm behind the curve when it comes to history (and calculus, for that matter). As a product of the modern American education system, I managed to get through history courses by memorizing important events, dates and people, only to forget almost everything a few years later. I'm not alone, since plenty of Americans can rattle off the names of celebrities' babies and quote entire scenes from Return of the Jedi...but couldn't tell you who the 20th President was (hint, hint), or recite the preamble to the Constitution. To help alleviate my problem, I've been reading up on pieces of history (both American and otherwise) over the past few months---and although I'm far from knowledgeable on the subject, I'm slowly working on it.


Lucky for all of us, it's easier than ever to find accurate, informative and entertaining accounts of American history in a variety of media: books, audio recordings, films...even games. The History Channel, by and large, isn't always known for its objective programming, often resorting to sensationalism to keep casual viewers intrigued---yet they've recently produced an excellent series of documentaries, entitled 10 Days That Unexpectedly Changed America. The title alone brings to mind plenty of possibilities: JFK's assassination, Apollo 11's moon landing, Pearl Harbor, the September 11th attacks---but thankfully enough, 10 Days picks less obvious choices.


Perhaps the most intriguing aspect of this series, aside from the material itself, is the format in which it's been presented. Executive producer Susan Werbe invited ten different independent filmmakers (all with backgrounds in documentary work) to assemble the project, with each one given a single task: to highlight a historical event that changed American life. In other words, it's not so much a "Top 10 list" as it is a unique exploration of slightly lesser-known events in American history. Presented in chronological order, these ten 45-minute documentaries are well-rounded from start to finish, combining a wealth of footage, photos and comments from historians. They're remarkably objective, yet a the information is often presented from multiple perspectives...and before you know it, you've actually learned something.


Our first story begins roughly 370 years ago---May 26, 1637, to be exact---and sheds some light on the "Massacre at Mystic" (also known to some as the Pequot War). During the early days of European colonization, this slaughter of the dominant Pequot tribe---carried out by the Puritans, with the aid of a few neighboring Native American tribes---began the long-standing conflict between "us and them", and America hasn't been quite the same since. Directed by James Moll (The Last Days), this 45-minute exploration of territoriality starts this collection off with a bang.


Second in line is "Shay's Rebellion: America's First Civil War", which takes us nearly 150 years past the Massacre at Mystic. This story teaches us about a group of farmers from Boston who revolted against the government---for reasons of "unfair taxation"---and brought George Washington out of retirement. It's a well put-together account of the event, highlighted by animation from renowned artist Bill Plympton (who displays a great deal of restraint, I might add).


Other highlights in this three-disc collection include "Antietem", a bloody battle that proved to be a pivotal turning point of the Civil War; "Murder at the Fair", an account of President McKinley's assassination at the 1901 Pan-Am Exposition; "Einstein's Letter", the story of the influential physicist's efforts that led to the creation of nuclear technology and the atomic bomb; and "Freedom Summer", the 1964 murder of three young Mississippi civil rights workers. Truth be told, there's not a bad documentary in the bunch, though at least one event ("When America Was Rocked", the pop culture explosion brought upon by Elvis Presley's Ed Sullivan performance) seems slightly out of place.


From start to finish, this collection's title remains accurate: these events---though many of which lasted much longer than one day---significantly changed the course of American culture in many ways. The skillful presentation and wealth of footage are icing on the cake, though the DVD treatment by The History Channel isn't quite as promising. The technical presentation is good but not exceptional, while the extras are sparse and fluffy. Let's take a closer look, shall we?

Table of Contents
(10 documentaries on 3 single-sided discs)

Disc One

1. "Massacre at Mystic" (Directed by James Moll)

2. "Shays' Rebellion: America's First Civil War" (Directed by R.J. Cutler)

3. "Gold Rush" (Directed by Jerry Friedman & Rob Epstein)

4. "Antietam" (Directed by Michael Epstein)


Disc Two

5. "The Homestead Strike" (Directed by Rory Kennedy)

6. "Murder at the Fair: The Assassination of President McKinley" (Directed by Joe Berlinger)

7. "Scopes: The Battle Over America's Soul" (Directed by Kate Davis and David Heilbroner)


Disc Three *

8. "Einstein's Letter" (Directed by Barak Goodman)

9. "When America Was Rocked" (Directed by Bruce Sinofsky)

10. "Freedom Summer" (Directed by Marco Williams)


* - Includes Additional Bonus Material

Quality Control Department
Video & Audio Quality

Presented in their original aspect ratios of 1.78:1, the only major nitpick with this release is a lack of anamorphic enhancement. Otherwise, it's a fairly strong effort, boasting a clean picture with little to no digital problems. The older footage obviously shows some wear and tear (as expected), standing in sharp contrast with the newly-recorded interviews. The audio is presented in 2.0 Stereo and gets the job done, with music and dialogue coming through very clearly. Frustratingly, no subtitles or Closed Captioning options are available during the documentaries.











Menu Design, Presentation & Packaging



The menu designs (seen above) aren't terribly creative, but at least they're simple and easy to navigate. Each documentary has been divided into roughly seven chapters, while no layer change was detected during playback. This three-disc release is housed in a trio of clear thinpaks and packaged inside a glossy slipcover. Episode listings and brief summaries are printed on the back of each case, while a promotional booklet is tucked inside the box.






Bonus Features



The only bonus feature is a brief Behind-the-Scenes Featurette (14:16) included on Disc 3. Though advertised on the packaging as being a full 30 minutes, this fluffy promotional feature doesn't add many interesting layers to the overall experience. A few audio commentaries featuring the directors would have rounded this release out nicely.





Final Thoughts





In-depth, provocative and nicely executed, 10 Days That Unexpectedly Changed America is a worthy boxed set that documentary fans will enjoy. Though history buffs probably won't learn anything new, these thoughtful productions are educational, informative and entertaining...not to mention a terrific choice for teachers. A&E's DVD presentation is slightly flawed, as the lack of anamorphic enhancement, subtitles and interesting bonus features drags this release down a bit. Despite these faults, 10 Days is still a solid collection that's well worth looking into. Recommended.




---
Randy Miller III is an affable office monkey based in Harrisburg, PA. He also does freelance graphic design projects and works in a local gallery. When he's not doing that, he enjoys second-guessing himself and writing things in third person.

---
---
C O N T E N T

---
V I D E O

---
A U D I O

---
E X T R A S

---
R E P L A Y

---
A D V I C E
Recommended
---
E - M A I L
this review to a friend
Sponsored Links
Sponsored Links