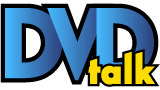 List Price: $12.98 [Buy now and save at Amazon]
---
There is a moment midway through "Shiloh 2: Shiloh Season" where the youngest sister of the main character has gone missing. The family is desperately searching, when the titular beagle starts barking. And wouldn't you know it, our young hero, Marty Preston (Zachary Browne), actually comes right out and says it: "What is it, Shiloh? What is it, boy?"

They had to know, right? Surely that line was put in there with a wink and a smile, and not by some unfortunate accident. I hope.

"Shiloh 2" is the second in the series of adaptations of Phyllis Reynolds Naylor's classic trilogy of children's books. With Blake Heron too old to reprise his role of the boy who rescued a dog from the clutches of a grumpy, abusive hunter, Browne takes over for him. It's difficult to compare performances, although I will say that I prefer Heron in the role, but only because he was there first, and therefore was the one that won us over. For what it's worth, Browne is quite fine in the part, carrying the film as effectively as his predecessor.

A few other young actors have also been replaced and other child roles have been added. The adults, meanwhile, are all the same. Most notable is Scott Wilson, returning as the bitter old Judd Travers; he was the best thing about the first movie, bringing complexity to a character that could have otherwise been played as a flat and clichéd villain, and now he gets to offer up even more depth to the part. His Judd is one of the all-time great family movie heavies, and only Wilson could fill his shoes.

For the parents with hearts of gold, we once more get Michael Moriarity and Ann Dowd, both of whom add more of their gentleness to the proceedings. And yes, we also get more of Rod Steiger, whose kindly Doc Wallace still holds the job of dispenser of great wisdom. All are quite welcome returns.

As the story begins, Marty's just entered seventh grade, where his teacher has assigned a report on what the students want to be when they grow up. Meanwhile, Judd, still angry over losing his dog to the boy, has taken to drink, hunting on the Prestons' property while doing so, a most dangerous combination. When his truck is vandalized and mailbox knocked over, he's convinced that Marty's the culprit. A feud of sorts breaks out between Judd and the Prestons as a result - but Marty begins to wonder: is it possible for a man like Judd to ever change?

"Shiloh 2" sure does lay it on thick. Naylor, screenwriter Dale Rosenbloom (who also wrote and directed the original), and director Sandy Tung (she'd return for the third and final film, "Saving Shiloh") have no qualms with heavy symbolism, here in the form of Judd's hunting dogs, which remain chained up, yelled at, and ignored. Treat a dog badly, the film reminds us, and the dog will turn angry out of fear - and the same can be said for people, too. Ol' Doc Wallace pops by now and then to churn out bite-sized distillations of the movie's messages, and even the subplot (Marty's homework assignment) ties in as well. "Shiloh 2" never shies from being obvious.

And yet it all works so beautifully, as we truly do care about the characters and their situation. We, too, want - make that need - Judd to change his ways, and the movie knows just how to get us to care so much. Once again we get a story that refuses to dumb itself down or lose itself in strained attempts at modern hipness. This is a film that, like the original, insists on being wonderfully old-fashioned in its quiet, quaint pacing and elegant use of structured dialogue, an interest in characters and drama instead of cheap gags and weak plotting. More importantly, though, it is a film that trusts its audience, young and old, to be intelligent. It treats young viewers with the utmost respect, knowing that they're just as deserving of quality storytelling as us grown-ups.

By maintaining the spirit of the first film, "Shiloh 2" comes out as a lovely continuation of a terrific story. There's so much heart here that the series welcomes you with open arms, and you can't help but smile. This is a big hug of a movie.

The DVD

"Shiloh 2" is available in several releases from Warner Bros.: a single release, a bargain double-feature release packaging the film with the first "Shiloh," and a three-disc box set collecting all three films in the series. The double-feature repackaging only contains the full screen transfers of both films (par for the course with Warner's reissues). The upcoming box set is labeled as being widescreen.

The disc reviewed here is the single disc, a keep case repackaging of the studio's 2001 snapper case release.

Video

As with the first movie, the anamorphic widescreen (1.85:1) transfer here is sharp, clean, and free of any problems at all. A pan-and-scan transfer is available on the other side of this flipper disc, in case you care.

Audio

The Dolby 2.0 stereo track sounds as good as a modern film should, except it's a bit on the quiet side - I had to turn my system's volume up a bit to compensate. The alternate French 2.0 track is the same way. It's a film issue, as the extras do not have this problem. Other than that, everything sounds fine. Optional subtitles are offered in English, French, and Spanish.

Extras

Another round of interviews with the cast and crew lifted directly from the film's electronic press kit are included. Thankfully, the spelling issues from the similar extra on the "Shiloh" DVD are gone, and the interviews themselves (which includes a sit-down with Naylor) are a bit more enjoyable.

A text page of cast and crew info is also included, as is the film's video trailer.

All extras are presented in full screen format.

Final Thoughts

Like the original film, "Shiloh 2" is still a wonderful, magical little movie, another excellent example of how good family fare can become. Plus, let's face it, that dog is just so darn cute. Highly Recommended.
---
C O N T E N T

---
V I D E O

---
A U D I O

---
E X T R A S

---
R E P L A Y

---
A D V I C E
Highly Recommended
---
E - M A I L
this review to a friend
Sponsored Links
Sponsored Links