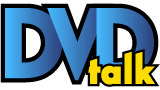 Red Nights of the Gestapo
Other // Unrated // July 25, 2006
List Price: $29.95 [Buy now and save at Amazon]
---
The Movie:
Fabio De Agostini's 1977 nazisploitation film, The Red Nights Of The Gestapo was obviously inspired by the international box office success of Tinto Brass' controversial arthouse-exploitation hybrid, Salon Kitty. The two films share much in the way of plot and in terms of execution, though while De Agostini hits some of the right notes, he couldn't quite match what Brass had done so well a year before.
The movie very loosely uses real events to start it story off – Rudolph Hess, Adolph Hitler's right hand man, has taken a trip to Great Britain to partake in some peace negotiations with the Allied Forces of the time. This lands Hess in some hot water as many of his fellow Nazi's consider their acts to be treasonous and as such they're labeled as traitors to the master race.
The S.S. don't take too kindly to what's happened and so they use their considerable influence to coerce Colonel Von Uhland (Ezio Miani) into giving up the goods on a few key intelligence issues and as such, Von Uhland is forced to gather twelve of the most powerful intelligence officers in the organization together for a weekend meeting. There they find a dozen women waiting for them, theoretically to relieve them of the stress that they must obviously be feeling over their work and the political climate that they're having to work under. The reality of the situation is that the girls have a very different purpose and that Hitler's trusted Gestapo are working the intelligence officers to find out who can be trusted and who cannot.
Written and directed by Fabio De Agostini (who had penned Nightmare Castle, the Barbara Steele film directed by Maria Caino) the film moves along at a pretty decent pace. De Agostini's strengths lie not so much in directing but in script writing, where he had most of his experience, and he does a pretty solid job of making sure that the plot makes sense and that everything that happens in the film does so for a reason. With that said, there isn't as much depravity here as in other Italian nasty Nazi movies of the era, though the atrocities that are on display, interestingly enough, tend to be contrasted with the sequences that are obviously meant to titillate. This gives some of the more erotic scenes a rather uncomfortable edge, in that while you're sitting there enjoying the ample amounts of skin on display, you're soon slapped hard with something horrific. This serves to keep the viewer interested in what's happening and it also gives the whole film a rather twisted nature.
Performance wise there isn't a whole lot to discuss. There aren't any A-list Euro-cult stars here though Fred Williams, who appeared in Jess Franco's She Killed In Ecstasy shows up and Ezio Miani of Colt .38 Special Squad does a fine job in the lead. Also keep an eye out for Luciano Rossi of Lucio Fulci's City Of The Living Dead, Contraband and about a zillion Italian cop movies of the seventies. Interestingly enough, Rossi had a notable role in Salon Kitty, the very film that inspired this one.
To the film's credit, the cinematography is quite good. Everything is shot very well, with some really striking images on display. The lush sets and colorful set pieces are all framed quite nicely and as deplorable as some of the content is in the film, oddly enough it always looks fantastic.
When it's all said and done, The Red Nights Of The Gestapo is an above average entry in this unusual sub-genre of European exploitation. The production values and camera work is slick, the story is actually interesting even if realism wasn't too much of a concern and it's paced quite well. Those looking for the blatant shock value of better known entries might not enjoy this one as much but there's an element of class to this film that sets it a notch or two above your average Italian Nazi film. It's not a classic, by any stretch, but fans of the genre should enjoy it.
The DVD

Video:


The 2.35.1 anamorphic widescreen transfer is sharp with minimal print damage and nice color reproduction and things look pretty good here for the most part. Edge enhancement is noticeable only in the most minor of instances and there aren't any problems with mpeg compression artifacts. Print damage only appears in the form of some small specks here and there and a scratch or two that pops up on the screen momentarily but none of that is distracting enough to really warrant complaining about it. This is a very nice transfer.
Sound:
The English language Dolby Digital Mono soundtrack sounds nice and clear without any evidence of hiss or distortion present in the mix. The film's sparse and minimalist score comes through nice and clean and the sound effects and background music don't overshadow the dialogue at all. It's a pretty basic mono mix, but it sounds just fine. There are no subtitles, closed captions or alternate language dubs included at all anywhere on this release.
Extras:
The most interesting extra feature on this release is a collection of three deleted scenes, two of which don't have any audio – these don't add a whole lot to the movie but the fact that they were found and included here is kind of cool for fans of the film. Media Blasters has also included the trailer for the feature and a few other titles from their Exploitation Digital line's catalogue as well as a decent still gallery of promotional materials and video cover art. Menus and chapter selection for the feature are also included.
Final Thoughts:
A better than average 'Nasty Nazi' movie, Red Nights Of The Gestapo is classy enough to work but sleazy enough to matter. Media Blasters' DVD debut for the title looks and sounds quite good and while the extras aren't as plentiful as they could have been, something is at least better than nothing. Recommended.
Ian lives in NYC with his wife where he writes for DVD Talk, runs Rock! Shock! Pop!. He likes NYC a lot, even if it is expensive and loud.
---
C O N T E N T

---
V I D E O

---
A U D I O

---
E X T R A S

---
R E P L A Y

---
A D V I C E
Recommended
---
E - M A I L
this review to a friend
Sponsored Links
Sponsored Links