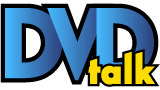 Whoever Says the Truth Shall Die
List Price: $24.95 [Buy now and save at Amazon]
---
Reviewed by Glenn Erickson
In 1975, Italian poet and film director (and also painter and theater director) Pier Paolo Pasolini was murdered on a beach in Ostia. Despite outraged demands from his associates and representatives of the intelligentsia, the crime was quickly 'solved' without an investigation, and a 17 year-old male prostitute was convicted by his own confession. Six years later, filmmaker Philo Bregstein revisited Pasolini's life in Whoever Says the Truth Shall Die, a documentary from Holland. The docu makes a strong case that the confessed murderer was covering up for a murderous conspiracy, and condemns the Italian government for allowing the entire affair to be closed in the face of evidence that others were involved in the killing.
Rather than limit Pasolini's life to the horrible details of his demise (he was bludgeoned, tortured and run over by a car) Whoever Says the Truth Shall Die uses photos, film clips and interviews to assemble a full portrait of the enigmatic poet. A half-century of Italian news and magazine coverage painted Pasolini as a homosexual menace to the culture, but his defenders remember him as a brilliant man and one of Italy's most important artists.
There's no denying it; everything about Pier Paolo Pasolini's life was touched by controversy. Most of the story of Pasolini's life is told by four of his associates. Director Bernardo Bertolucci was an assistant on Pasolini's early films and considered him a cinematic genius. Maria Antonietta Macciocchi stepped down as the editor of an important newspaper rather than accept the publisher's demand that Pasolini's plain-speaking column be removed. Famous novelist Alberto Moravia talks glowingly of Pasolini's poetry, and is also seen on news film condemning the government and the press for defaming Pasolini after his death. Laura Betti acted in several Pasolini films and is the most outspoken about the circumstances of his death. She recites several passages of his poetry.
The documentary spells out Pasolini's notoriety. He was an active homosexual and figured in several court cases involving morals charges. All were dismissed, but each was accompanied by full news coverage depicting him as a 'dangerous man' loose in society; the docu implies that the arrests were politically motivated. Pasolini was a Communist in a country where the Party was accepted as a mainstream political alternative. Yet he did not believe in dogma of any kind and when writing as a political commentator frequently criticized the Party. He was an especially controversial figure during the 1968 student uprisings for favoring the riot police over the demonstrators. His famous newspaper editorial characterized the police as working men and sons of the poor, while the demonstrators and strikers were mostly sons and daughters of the privileged middle class.
Pasolini started in filmmaking as a writer, contributing dialogue to Federico Fellini's The Nights of Cabiria. Pasolini's familiar habitat was the domain of street hustlers, a 'scene' that he understood. His first few movies starting with Accattone were set in an environment of petty crime. Bernardo Bertolucci explains that Pasolini's stated intention was to make 'street movies' as real as possible, to conform to Communist film theory. Searching for a different method of finding an audience, he switched to a 'common man' version of The Gospel According to St. Matthew, from there to intellectual satire (La ricotta, Uccellacci e uccellini) and finally to transgressive allegories like Teorema and Porcile. The interviewees make note of Pasolini's film version of Oedipus Rex as a comment on his family life: He hated his father and doted on his mother.
The early 70s brought four 'earthly delight' movies. The Decameron, The Canterbury Tales and Arabian Nights are collections of ribald, earthy stories from the old texts played mostly by non-professionals in settings ranging from sylvan forests to elaborate fantasy sets. Then, as if souring politically once more, Pasolini filmed the almost unbearable Salò, or the 120 Days of Sodom. Based loosely on De Sade, the film chronicles a group of Fascist intellectuals that kidnap a group of sons and daughters of Communists. In a mountain villa, the depraved Fascists put the teenagers through an ordeal of humiliation, degradation and torture. Pasolini wanted to make the most horrible statement of political evil ever, and possibly succeeded. Salò is doubly frightening because it has artistic integrity. Like most of Pasolini's films, it was banned for a time in Italy and in many other countries; in Australia it was banned, released for four years in the 1990s and then re-banned.
Not much later, Pasolini was murdered in such a way as to suggest that a lone male prostitute couldn't have done the crime. The docu ends with Bertolucci and Moravia making comparisons between Pasolini's murder, the crucifixion in The Gospel According to St. Matthew and the atrocities of Salò. Pasolini is championed as a dissenting, martyred voice of modern Italy.
---
Facets Video's DVD of Whoever Says the Truth Shall Die is a quality flat transfer of this 1981 Dutch documentary. Letterboxed film clips are included for Accattone and Notes for an African Orestes (1970). Longer clips of Salò show some of that film's more disturbing footage.
The disc extras offer a degree of closure for the mysterious murder. Two audio interviews with director Bregstein and Bernardo Bertolucci discuss the May 2005 recantation of Pasolini's official murderer. The ex-convict now states that three men followed the pair to Ostia and murdered the director while shouting anti-homosexual and anti-Communist taunts, and threatened his family with death if he did not cooperate. Although this new evidence would seem to prove otherwise, the latest court ruling still refuses to conclude that Pasolini's murder was politically motivated.
A 19-page insert booklet contains an annotated timeline of the various court rulings from the 1975 murder to 2005 by Alissa Simon, along with a longer essay on Pier Palo Pasolini by Gino Moliterno.
---
On a scale of Excellent, Good, Fair, and Poor, Whoever Says the Truth Shall Die rates:
Movie: Excellent
Video: Excellent
Sound: Excellent
Supplements: 2005 audio interview with Philo Bregstein and Bernardo Bertolucci; Insert booklet with essay by Gino Moliterno
Packaging: Keep case
Reviewed: October 28, 2006
Republished by permission of Turner Classic Movies.
DVD Savant Text © Copyright 2006 Glenn Erickson
Go BACK to the Savant Main Page.
Reviews on the Savant main site have additional credits information and are more likely to be updated and annotated with reader input and graphics.
---
C O N T E N T

---
V I D E O

---
A U D I O

---
E X T R A S

---
R E P L A Y

---
A D V I C E
Recommended
---
E - M A I L
this review to a friend
Sponsored Links
Sponsored Links