Samurai Collection Featuring Sonny Chiba (G.I. Samurai - Time Slip, Ninja Wars, Legend of the Eight Samurai), The
List Price: $29.98 [Buy now and save at Amazon]
---
I'm by no means an expert on jidai geki, the "period film" genre that encompasses so many Japanese action and fantasy films, but I try to compensate for that by my enthusiasm for the genre. I'm also familiar with Sonny Chiba's work (when I was a kid, The Streetfighter was shown on Showtime about a hundred times), so I was anxious to dig into Brentwood's nicely packaged The Samurai Collection: Featuring Sonny Chiba. Included here are three jidai geki films featuring Chiba: G. I. Samurai - Time Slip, Ninja Wars, and Legend of the Eight Samurai. While the box set's title may be a tad misleading -- Chiba has the lead role in G. I. Samurai - Time Slip, but only a small supporting role in Legend of the Eight Samurai, and what amounts to a cameo appearance in Ninja Wars -- The Samurai Collection: Featuring Sonny Chiba is still an enjoyable collection of some fierce sword action, engaging fantasy and science-fiction elements, intense romance, and some wacky comedy.
---
G. I. SAMURAI - TIME SLIP (Sengoku Jieitai
In 1979, a group of Japan's SDF (Self Defense Forces) soldiers, led by Ibe Yoshiaki (Sonny Chiba) gather on a beach for an upcoming training exercise. However, the soldiers experience an unexplained cosmic event, a "slip in time," that transports them back to the Sengoku (or Warring States) Period, 400 years ago. All of their equipment and weapons are intact, including a helicopter, a gun boat, a tank, an armored personnel carrier, and supplies and ammo. The soldiers' first encounter with the past comes in the form of Nagao Kagetora, a samurai who serves Lord Koizumi Yukinaga of Kasugayama Castle. He proves to be an enthusiastic friend, who welcomes the new visitors - not only out of friendship, but out of strategic necessity. He recognizes the newcomers superior weaponry may help him defeat his master's enemy, Kuroda Nagaharu. Nagaharu and his army quickly determine that the SDF soldiers are friends of Yukinaga, and launch a surprise attack on the modern force. Ibe and his men retaliate, and gain entry to Nagaharu's fort. Kagetora, seeing that an advantage has been opened, comes riding in with his troops, and beheads Nagaharu.
The SDF forces start to come to grips with their situation, with individual soldiers taking quite different routes. Nishizama and Kikuchi decide to leave, with Nishizama hoping that the time warp only applies to their current location; he was to be married, and hopes he can still meet his bride at their appointed place. Mimura, in an uncomfortable section, forces himself on a woman, who then returns his love. After Kagetora kills the castle emissary sent by Lord Koizumi, who asked Ibe to join up with the Lord, Kagetora decides he no longer wants to work for a coward, and asks Ibe to join him in crushing all who oppose them.
Yano, the rebel of the group, who's barely restrained within the bounds of military discipline, decides to hijack the patrol boat, and rape as many villagers as he and his men can find. Ibe, with Mimura's help, takes out (reluctantly) Yano, and blows up the patrol boat. The experience changes him, and he decides to join forces with Kagetora, to wipe out all opposing forces, and rule Japan jointly. But Ibe and his men don't realize how difficult it is to take on entire armies, even with their superior technology, and they come face to face not only with hordes of dedicated troops, but also the political intrigues of the Lords who decide that Ibe may be a man out of his time.
G. I. Samurai - Time Slip takes a long time to get to its main set piece: a pitched battle between the modern SDF soldiers and the fanatical samurai warriors, but it's well worth the wait. The director, Kosei Saito, plays on the audience's expectations expertly; we think this is going to be another cake walk for the modern soldiers. But Saito rapidly undercuts the audience with shot after shot of samurais swarming over the individual soldiers, who realize all too late that their modern weapons mean nothing against dedicated walls of humanity. It's a guess, but it's not hard to believe that Saito may have been commenting on the Vietnam conflict that had only ended a few years before. Before the battle, though, there's quite a few exposition scenes that do little to advance the storyline; for an action exploitation flick, there's a lot of story set-up in this almost two-and-a-half film.
After the main battle, the story goes for a more tragic, downbeat ending that belies the film's exploitation origins. It's a bloody, depressing ending, but it fits with the evolution of Ibe's increasingly nihilistic character. More problematic, though, are moments in the film that may trouble modern viewers. Granted, this is exploitation fare, but the laid-back, almost comedic approach to rape in the film is hard to take. Mimura forcing himself on the mysterious girl he finds in the woods, only to have her give affection back to him, may be a staple of Japanese exploitation films of the 1970's, but it goes down hard now. Even worse is the mellow, almost comedic music that's played over the graphic rape scenes aboard the gunboat; try explaining the thought process that went on behind that music choice.
It's also not quite clear where the director stands on the message (if indeed there really is one for G. I. Samurai - Time Slip) of the film; can G. I. Samurai - Time Slip be anti-war, as well as pro-Bushido, at the same time? Perhaps Saito is commenting on the disparity between the dedicated, inherently "moral" samurais, versus the compromised, essentially sterile modern forces (there was much debate in 1970s Japan about the exact nature of the SDF troops, and their relevance to Japan's future - and its past). If the director did have a message, it's buried among the various spectacular beheadings and arrow shootings, which is fine - if that's all you want here. Chiba has a great commanding presence here, and it's cool to see him in modern dress, blasting away with a machine gun like some Japanese Sergeant Slaughter. G. I. Samurai - Time Slip certainly delivers the action goods, but there's a lot of narrative fat in-between, as well as some flabby thinking in its execution.
---
NINJA WARS (Iga Ninpo-cho)
During the Warring States period, Kashin, an evil sorcerer, knowing the prophecy that states whomever wins the heart of Lady Ukyo will rule the land, decides to aid treacherous Lord Danjo in his quest to steal Ukyo - and the throne. Kashin tells Danjo that a love potion, made from the tears of Lady Ukyo, will guarantee she'll fall in love with whomever she sees after drinking it. Bringing forth five magicians to help Danjo, the magicians capture Lady Ukyo long-lost twin (whom she is unaware of) Karagaribi, a ninja who has mastered "the skill of the sickle moon" (she can cut down trees with her blue-lighted hands). Vowing to get her back is Jotaro, her ninja teacher and beloved.
Karagaribi, in the capture of the magicians, refuses to cry, cutting off her own head before they can capture her tears. This doesn't stop the magicians, who switch her head with Onibi, a concubine in their employ. Now, Karagaribi's body is willingly taken and raped by the magicians, who gather her tears for the potion. She escapes with the love potion, and finds Jotaro, who eventually discovers who she is before she is killed by the magicians. Jotaro vows to find Lady Ukyo, and defend her against the evil Danjo, who still seeks the magic love potion that Jotaro possesses. What follows are an incredible series of fights and fantasy scenes, showing Jotaro repeatedly engaging the magicians in combat, before the final confrontation between Jotaro, Lady Ukyo, Danjo, the magicians, Ukyo's husband, Onibi's body and Karagaribi's head (posing as Lady Ukyo), Shinzaemon (Sonny Chiba) and of course, the evil Kashin.
At a speedy 100 minutes, the ill-named Ninja Wars (there are no actual ninja wars in the film), moves along briskly with its fantasy-themed love story. Chiba only makes a brief appearance at the beginning and end of the film (making the inclusion of this title in the box set a little dubious); the bulk of the story is taken up by one-time pop stars Hiroyuki Sanada and Noriko Watanabe. They're quite good as the doomed lovers, with Watanabe glowingly photographed in this extremely good looking jidai geki. The plot can get a little sticky at times, particularly when you get lost trying figure out exactly whose head is on whose body at a particular junction in the picture, but that's part of the fun. The special effects, which some may find a little rough now, still work well, particularly the simple theatrical effects that are employed (characters disappearing on wires, back into dark shadows). There's plenty of gore in this one (a particular favorite is the magician who spits corrosive bile, and the beheading of Onibi, which results in a literal "fountain of blood."). Nudity is also present; after all, this wasn't what one would call an "A-picture" when released, so it's to be expected that there are scenes of nudity (sadistic as they may well be).
The only real problem with Ninja Wars is the fact that Chiba isn't in it enough. His opening scene suggests that he's going to be the lead character - or least one of the major supporting characters. But then, he just disappears, not to return until the end. The way everyone acts, his presence is deemed necessary, but the audience has no idea why, because he hasn't been in the film for more than five minutes. It's a major distraction from a pretty good romance/fantasy/sword and sorcerer flick (some of that gawd awful soft pop rock soundtrack could have been left out, too), and leaves the viewer scratching their head (and possibly the DVD buyer wondering why this title is included in a Sonny Chiba collection).
---
LEGEND OF THE EIGHT SAMURAI (Satomi Hakkenden)
In the fabulously majestic and evil castle of the Satomi Clan, headed by Lord Motofuji and his mother, Tamazusa, the final step in their revenge against the Hikita Clan is taking shape. Having killed her mother and father, the Princess Shizu's skin will be stripped to provide Motofuji with the last piece of virgin skin needed to cover his burned face. A hundred years ago, the head of the Hikita Clan had burned down the Satomi castle, killing Motofuji and Tamazusa. But before dying, she put a curse on the Hikita Clan, that manifested itself when the Princess of the clan is married off to a dog (it's a long story). When forces come to slaughter the dog, the Princess steps in front of the guns, and is killed, but not before eight crystals emerge from her body. When those crystals reform, the curse will be lifted.
Unknown to Princess Shizu, the prophecy relates to her; it is her destiny to gather together the eight crystals - that now reside with eight samurai warriors who were born with the crystals in their hands - and destroy the evil Satomi castle. With the guiding hand of Dosetsu (Sonny Chiba), along with her love, roguish Shinbei, Princess Shizu must first accept her fate, and then brave many challenges before her final apocalyptic confrontation with the forces of evil that reside in Satomi castle.
Wow! This is one amazingly entertaining jidai geki. Truly epic in size and scope, Legend of the Eight Samurai parades a dizzying kaleidoscope of fantasy images before the viewer, topping each previous scene with another action-packed sequence. Pulpy to the point of excess, director Kinji Fukasaku's over-the-top theatrics elevates this into the dangerous world of "art" - although don't let that moniker stop you from watching it. This is the kind of art that has showering fountains of blood, cascading out of de-nogginized bodies, a blind old woman who wants to eat the eyes out of the pretty Princess, only to turn into a massive 20 foot centipede, enormous pools of blood that evil priestess Tamazusa bathes in, and giant snakes that fly through the air with their prey. Everything is thrown into the pot for this film (it's actually been trimmed down from the original source material from the 19th century, that featured hundreds of characters that were adapted into plays and films), from half-dog, half human underground dwellers, to incestuous ghosts who skin their victims for soft, new flesh clothes. Samurai action among the sorcerers and evil characters is almost constant, with the love story between the Princess and Shinbei not intruding too much. Chiba has a nice supporting role as the authority figure among the eight samurai, with both Hiroyuki Sanada as Shinbei and Etsuko Shihomi as the deadly female assassin Keno, standouts among the large cast.
Again, as with many jidai geki from the 1980's, the real drawback for Legend of the Eight Samurai is the "corporate rock" love songs (in English) that take a lot of the kick out of the film. It's a shame that an evocative, serious score couldn't have been commissioned for the film - surely that would have elevated the stature of the film with critics who dismissed it as just another exploitation flick. The special effects, state-of-the-art at the time, look delightfully low-rent now, only adding to the charm of the film. At times, the English subtitles rise to the loopy images they describe; at one point Tamazusa beseeches her newly discovered son Shinbei to, "Discard your weapons and give Mama a hug!" I don't know if that's an accurate translation, but I sure hope it is.
The DVD:

The Video:
All of the prints for The Samurai Collection: Featuring Sonny Chiba are anamorphic widescreen transfers (G. I. Samurai comes in at 1.85:1; the other two come in at 2.0:1). The transfers aren't perfect. Although they look relatively good (far better than the video presentations I've seen), colors do tend to go to muddy (particularly G. I. Samurai) or slightly dark (Legend of Eight Samurai, although designed dark, looks a little dimmer than it should, with detail lost in some of the background scenes). There's also a certain softness to the transfers, with some artifacting at times; the bit rate definitely could have been higher. All in all, they're okay transfers (better than video), but nothing spectacular.
The Audio:
There's no information listed for the soundtracks, which sound like 2.0 stereo to me. It's strong, but certainly the films would have benefitted from some remastering in Dolby 5.1; with all of the action, it would have been nice to hear all those swords swishing by my head. English subtitles are optional
The Extras:
The only extras included in The Samurai Collection: Featuring Sonny Chiba are trailers for G. I. Samurai, Shogun's Samurai, Killing Machine, Karate Bullfighter, Karate Bearfighter, Karate for Life, Legend of the Eight Samurai, and Ninja Wars.
Final Thoughts:
I found The Samurai Collection: Featuring Sonny Chiba a great way to blow six hours watching some over-the-top, schlocky 70's and 80's jidai geki. Could it have used more Sonny Chiba to justify that title? Yes. Did the movies suffer because he wasn't on screen more? No. These colorful, action-filled exploitation films hit the targets they're aiming at more often than not, with Legend of the Eight Samurai crossing the line from pulp to pulp classic. The transfers aren't tops, but they're adequate, and in the proper ratio, so.... I recommend The Samurai Collection: Featuring Sonny Chiba.
---
Paul Mavis is an internationally published film and television historian, a member of the Online Film Critics Society, and the author of The Espionage Filmography.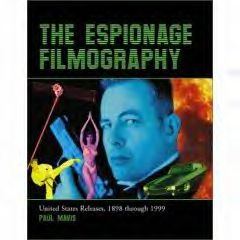 >

---
C O N T E N T

---
V I D E O

---
A U D I O

---
E X T R A S

---
R E P L A Y

---
A D V I C E
Recommended
---
E - M A I L
this review to a friend
Sponsored Links
Sponsored Links