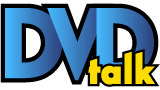 List Price: $24.99 [Buy now and save at Amazon]
---
The Film:


Precisely ten years after the release of Kids (1995) American filmmaker Larry Clark returns with an equally alarming film following a group of Latin-American youngsters as they struggle to find meaning for their lives on the treacherous streets of LA.



Jonathan (Jonathan Velasquez), Eddie Eddie Velasquez ), Kico (Francisco Pedrasa), Spermball (Milton Velasquez), Porky (Usvaldo Panameno), Louie (Luis Rojas Salgado ), and Carlos (Carlos Ramirez) decide to leave the slums of South Central for a day and embark on an exciting skating trip through the luxurious estates of Beverly Hills. Upon arrival in Hollywood land the skaters are quickly detained by a racist-cop who is baffled by the way they look (an 80's Ramones-inspired punk vogue). After a quick but unpleasant exchange of degrading remarks and unanswered questions the boys run away leaving their interrogator helpless.




Amidst the luxurious villas of Beverly Hills the skaters quickly befriend two white girls and find themselves entangled in a risky game of seduction. Soon, they are chased off by their new friends' boyfriends and kicked out of the area. While running away (literally hopping from house to house) the gang will have one of its members molested and another fatally shot.



Structured as part-fiction part-documentary Wassup Rockers (2005) continues Clark's fascination with kids and the issues that cloud their lives. Raw, unpretentious, and for the most part entertaining this is the work of a man who at the very least some may conclude has a fetish for youngsters. In a positive way! Clark understands what makes them angry, he sees what the eyes of adults can not, and shoots with his camera what he believes is real!




Whether or not Wassup Rockers is a truthful depiction of what takes place in the backstreets of South Central however is debatable. The racial tensions between Blacks and Hispanics, the poverty, the chaotic way of life people are forced to endure is without a doubt convincingly documented. There was an uncomfortable sense of urgency in me while I was watching Wassup Rockers where the main protagonists were singled out because of their looks. We should be past that, shouldn't we?



The way Jonathan and his friends spoke however was rather superficial. I know that Clark wanted these kids to become part of his film precisely because they had never appeared in front of the camera before but the more Wassup Rockers progressed the more I felt certain adjustments were made to emphasize the credible look of the skaters. This isn't necessarily a bad idea! Yet, it simply does not quite work here!



The diversity lesson, an honest conversation between a white girl from 90210 and one of the skaters, is also difficult to swallow. The girl is curious why the boys look like rockers, where they come from, what it is like to live in the ghetto, whether or not the boys have seen another kid get shot. She wants to know everything that makes her look, act, and think differently! She wants to know what makes her world different.
The answers are fascinating yet disturbing! Just as the boys are seen by the cop who detains them in Hollywood!!



While not as edgy and nerve-wrecking as Kids (1995), or Bully (2001), Wassup Rockers is just as alarming of a watch. The man who started the acting career of Rosario Dawson certainly knows where to look and what to look for when it comes to filming the world of teenagers. Yet, he might have already told us everything we need to know!!



How Does the Film Look?



Presented in its original aspect ratio of 1.77:1 and enhanced for widescreen TV's the film looks very good. Shot with a Canon XL-2 DV cam the print reveals excellent color gradation, a delicate contrast (very good reproduction of night versus day scenes), and lack of disturbing damage. Edge-enhancement isn't an issue of concern here and aside from a very minor shimmering that I noticed in the upper left corner (seen only in one scene during the first half of the film) I am content with what the R1 distribs have provided.



How Does the DVD Sound?



The DVD offers and English 2.0 DD track and a much more elaborate 5.1 mix which is the preferred option here. The 5.1 mix is very loud, crystal clear, and without any sound distortion issue to report here. The punk-rock comes off the speakers exceptionally well and the rear channels get plenty of exercise. In addition, there are optional English and Spanish (white) subtitles.



Extras:



Aside from previews for other First Look releases, a very short deleted scene, and an improvised Behind the Scenes look with the "rockers", there is a great commentary with Larry Clark in which he talks about his first encounter with the rockers (the director actually met them while assisting two French journalists visiting LA) which eventually led him to South Central. This is indeed a great opportunity to learn more about Wassup Rockers and what the film strives to reveal. The "peer-pressure" Clark talks about, the gang-infested environment kids in South Central must endure, the poverty, drugs, are all well touched upon by the director while reflecting on his work.



Final Words:



It is somewhat ironic that during the last couple of years Larry Clark and his films have been getting much better reception abroad than at home in America. From Russia to France his work is seen as a true depiction of a society and culture in a dire need for reevaluation. In France Marin Karmitz and Co. released a lavish DVD of Wassup Rockers and judging by the success this film generated elsewhere around the world I think it is fair to conclude that Larry Clark and his upcoming work will continue to be hotly debated.
---
C O N T E N T

---
V I D E O

---
A U D I O

---
E X T R A S

---
R E P L A Y

---
A D V I C E
Recommended
---
E - M A I L
this review to a friend
Sponsored Links
Sponsored Links