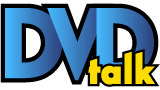 Fox // PG-13 // April 5, 2007
List Price: $29.99 [Buy now and save at Amazon]
---
The Movie:



The latest effort from director Bart Freundlich is the best I've seen from the director, but it's still an uneven effort. While Freundlich's prior efforts have largely been dramatic, "Trust the Man" sees him stepping into comedic territory, leading a talented cast - including his wife, Julianne Moore. The picture concerns two couples: one is Tom (David Duchovny) and Rebecca (Julianne Moore), the other couple being Rebecca's brother Tobey (Billy Crudup) and his girlfriend, Elaine (Maggie Gyllenhaal).



Both couples have their issues: Tom and Rebecca get along well, but she doesn't want to have sex. Tobey doesn't want to marry Emily and start a family, preferring things stay the way they are. Needless to say, both guys screw things up with their spouses tremendously, resulting in having to think of a way to try and make things up with the ones they realize they're meant for.



Freundlich clearly wants to try and make a Woody Allen-style romantic comedy and, now that Allen seems to have left NYC for the time being, I suppose Freundlich thought he could fill the gap. Unfortunately, "Trust the Man" can't connect to the audience, as these upper crust Manhattan dwellers and their minor problems just don't generate much sympathy. It all comes off as the Coke Zero version of Woody Allen - light and artificial. There are some snappy jokes here on occasion, but others (including a few attempts at mildly raunchy humor) fall flat. However, worse than that are the sappy moments (the ending's rather hokey) towards the end of the picture.



It's really too bad, as this certainly had the potential to be more promising and the cast is terrific. Duchovny remains a completely underrated comic talent, and his particular brand of vaguely amused deadpan makes some of this material work better than it should have. Crudup isn't a good fit as a slacker, but he makes the best of a fairly ordinary character. Moore (who has worked with Duchovny before, and it shows) and Gyllenhaal are enjoyable, although Gyllenhaal stands out as the only semi-pleasant character in the bunch. Gary Shandling shows up for about a second and Bob Balaban plays...well, Bob Balaban (actually, the shrink of the Crudup character.) Eva Mendes is wasted as a former high school classmate of Crudup's character who he has a fling with.



"Trust the Man"'s main issue is that the script doesn't manage to create very well-developed characters or very interesting conflicts. While the movie does manage some moments thanks to a terrific ensemble cast, one also wishes a cast like this would be put to better use.




The DVD



VIDEO: Fox presents "Trust the Man" in 2.35:1 anamorphic widescreen and, on the flip side, 1.33:1 pan & scan. The anamorphic widescreen presentation looked reasonably good, with sharpness and detail that, while not outstanding, was consistently decent. Flaws consisted of some slight edge enhancement and a couple of minor instances of pixelation. Colors remained bright and warm throughout the show, with nice saturation and no smearing or other faults.



SOUND: The film's Dolby Digital 5.1 presentation was - understandably, given the material - front-heavy, concentrating almost entirely on the dialogue. Despite some street sequences, there's little ambience. Dialogue remained crisp and clear throughout, with no distortion or other concerns.



EXTRAS: A commentary from writer/director Freundlich and actor David Duchovny. While I wasn't crazy about the movie, I did like this commentary, as the two (who are friends in real life) have a great time chatting up the picture and joking about some of the events that occured on-set. We also learn more about working with the other actors, locations, shooting schedule and developing scenes. There's a bit much time spent on praising each other and the other actors, but otherwise I liked this track.



We also get four short deleted scenes with commentary from writer/director Freundlich and actor David Duchovny, the "Reel Love" 12-minute featurette and promos for other Fox titles.



Final Thoughts: "Trust the Man" works as well as it does on occasion thanks to a great ensemble cast. However, the characters aren't memorable and their problems just aren't very compelling. The DVD presentation offers fine audio/video quality and a few nice extra features. A light rental recommendation for fans of the cast.



Sponsored Links
Sponsored Links