List Price: $49.99 [Buy now and save at Amazon]
---
I wasn't familiar with Irish author James Plunkett's epic 1969 best-seller, Strumpet City, which told, with Dickens-esque flair, of the horrific trials and tribulations of Dublin's poor during the times of the infamous "Dublin Lockout." So I can't vouch for the fidelity of RTE's 1980 television adaptation of that famous Irish work. What is present in this landmark six hour miniseries is an epic framework that provides a harrowing look at how the poor always suffer at the hands of warring political, social, and religious factions. Featuring stellar performances from the cast, Strumpet City may be a little rough around the dramatic edges, with some questionable construction over its lengthy running time, but it's well worth watching if your tastes run towards historical fiction.
Covering the years between 1907 and 1914, Strumpet City follows several characters through the nightmare years of the "Dublin Lockout," when the Catholic Church sided with the industrialists to smash Irish labor's first substantive steps towards unionizing. Using the real-life labor organizer Jim Larkin (Peter O'Toole) as the dramatic lynchpin for the various stories, Strumpet City juggles several storylines to give an overall view of the terrible poverty and misery that afflicted the working poor of Dublin. The central story revolves around Mary (Angela Harding), a young domestic who comes to work for the wealthy, oblivious Bradshaws (Edward Byrne and Daphne Carroll). Once Mary meets handsome, kind foundry worker "Fitz" Fitzpatrick (Bryan Murray), she immediately falls in love, and the couple make plans to save enough money to eventually marry. Mary, distressed at the way the Bradshaws shuttle off their devoted housekeeper Miss Gilchrist (Mairin D. O'Sullivan) to the poor house when she can no longer work, decides to leave the insensitive Bradshaw household and marry Fitz.
Unfortunately, historic events conspire to make the young couple's life one of continued want and anxiety. Fitz's involvement with the union frequently keeps him out of work, when he and his fellow workers go out on strikes. And once he works his way up to being foreman of the foundry, he's suddenly caught between the obligations of his new job (and to his employers), and with his union brothers who expect him to walk out with him. The other main story of Strumpet City involves the difficult path of Father O'Connor (Frank Grimes), a snobbish Catholic priest who, in a misguided attempt to ease his conscience, leaves his wealthy parish to work among Dublin's most wretched tenement houses. Utterly unsuited to work among the poor (for whom he has a barely concealed disgust), Father O'Connor is greeted with open scorn by his superior, Father Giffley (Cyril Cusack), a troubled alcoholic who has spent too much time among the poor -- the poor who can't be helped with spiritual guidance alone. Father O'Connor's friend, Protestant businessman Mr. Yearling (Denys Hawthorne), frequently challenges O'Connor on his beliefs and where his sympathies lie - which is almost always with the factory owners and with the well-to-do.
What I found most interesting about Strumpet City was its deliberate avoidance of any easy, predictable answers for the many social, religious and political problems it outlined. While Strumpet City is unwavering in its basic view that the poor are always the victims of warring community forces, it doesn't go for obvious platitudes about how to solve that age-old injustice. Plunkett, a socialist who believed in the power of unions to counter the Catholic Church's ineffectualness, allows that his union heroes are far from perfect, while giving humanistic, sympathetic portraits of the church, too. When the union forces a perpetually broke character to give up his newly found job, it's hardly the kind of scene you'd expect from a pro-unionist writer. And the Father Giffley character (magnificently portrayed by one of my favorite actors, Cyril Cusack), though hamstrung by his own personal demons of drink and helplessness, is a far more sympathetic character than many of the cutthroat unionists who work against him and the church. As for Plunkett's socialist leanings, it's curious (and indicative of Plunkett's even-handedness) that the story's distant observer, if you will - the character that stands in for the reader or the audience - is the logical, empathetic Protestant industrialist Mr. Yearling (perfectly captured by Denys Hawthorne in a sly, knowing performance). Although Plunkett is firmly committed to the idea that social conditions must change before the poor can rise above their station, Strumpet City provides no easy answers - nor any easy heroes - for that change.
Where Strumpet City does stumble somewhat is in its dramatic construction. My understanding is that this was RTE's (Radio Telefis Eireann, the public service broadcaster of the Republic of Ireland) first major TV production. Up until Strumpet City, most of RTE's output was of an extremely limited scope, due mostly to budgetary concerns. Strumpet City does have a rich look to it, despite its rather limited budget. Authentic locales are used, and there's a concerted effort to make the production design authentic to the period. However, there is a sense, particularly in the haphazard editing, that too much story was attempted (even for the six hour running time), and that much scrambling was made during the final hour to wrap up the various plot threads. Certainly the most agonizing subplot of Strumpet City is the fate of Rashers Tierney (a heartbreaking David Kelly), a destitute odd jobber whose only companion is his little dog. The film takes great care in showing the inevitable downward spiral of Rashers (who was already at the bottom to begin with); his descent to a most horrifying death is painstakingly chronicled, but when it comes time to actually show Rashers' final moments, we get a badly inserted jump cut, lasting a few seconds, that utterly ruins the overall effect that the filmmakers had tried to achieve with the character. He's essentially thrown away in the film's mad dash to sew up all the loose ends.
The DVD:
The Video:
The video image for Strumpet City has been digitally remastered, and is presented in a widescreen, enhanced for 16:9 TVs, format. I could be wrong, but I doubt this film was originally shot in widescreen (considering its relatively small budget), so it appears that it's been matted to fit the new 16:9 dimensions. Many of the shots look extremely cramped, with the tops of characters' heads cut off by the framing -- further evidence to me that the original frame ratio has been altered. While I would have preferred the original aspect ratio, the video image is sharp and clear.
The Audio:
The English 2.0 stereo soundtrack is clear and strong; however, and I can't emphasize this enough, the lack of any kind of close-captioning or subtitles hurts this particular DVD, because the thick Irish accents can be almost impenetrable at times.
The Extras:
There is a text bio on James Plunkett, historical background info on Ireland at the time of Strumpet City's framework, and cast filmographies.
Final Thoughts:
Despite some shaky construction problems, Strumpet City is an engrossing, morally complex epic that looks at the warring forces of society, religion and politics during the infamous "Dublin Lockout." Terrific performances and a desire to be even-handed in its scorn smooths over any questionable post-production work. You don't have to be familiar with the time period or the events of this seminal moment in Irish history to enjoy Strumpet City. I recommend it.
---
Paul Mavis is an internationally published film and television historian, a member of the Online Film Critics Society, and the author of The Espionage Filmography.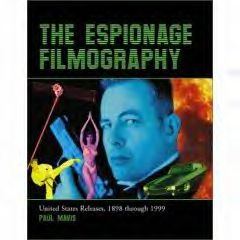 ---
C O N T E N T

---
V I D E O

---
A U D I O

---
E X T R A S

---
R E P L A Y

---
A D V I C E
Recommended
---
E - M A I L
this review to a friend
Sponsored Links
Sponsored Links