Fox // R // March 6, 2007
List Price: $19.98 [Buy now and save at Amazon]
---
It must have seemed like the ideal, can't miss Hollywood "package." In 1969, 20th Century Fox signed two of the industry's hottest young actors to star in a contemporary, adult love story, directed by a talented British director who just had a smash hit at the box office. Dustin Hoffman, coming off the industry-changing The Graduate (with the equally astounding Midnight Cowboy in the pipeline), and Mia Farrow, a former TV actress from a popular nighttime soap (Peyton Place), and now the star of the occult hit, Rosemary's Baby, both had box office gold written all over them. And director Peter Yates, who had previously helmed the phenomenally popular action vehicle Bullitt for Steve McQueen in 1968, pretty much had his choice of projects in 1969. Throw in a script that showed two young strangers engaging first in no-guilt, casual sex, before they even knew each other's names (still a big taboo in 1969), and you couldn't blame 20th Century Fox for believing they had a potentially massive hit on their hands with John and Mary.
Of course, after that buildup, you can guess what happened next. John and Mary debuted in December, 1969, and quietly disappeared without a trace. Quite simply, no one was remotely interested in this two character study of love and alienation in New York City. Watching the film today, it's easy to see the cliched elements that must have seemed tired even back then, but it's not a horrible film by any stretch. Deliberately arty in its production design, painfully sincere at times in its script, with a lack of wit when it really needed it, John and Mary still has two nuanced central performances, as well as an admirable attempt to recreate that cautious and at the same time, electric atmosphere of sudden attraction and growing love between two people drawn together for the first time.
The story couldn't be more simple. John (Dustin Hoffman), an orderly, focused furniture designer, picks up ever-so-slightly bohemian art gallery worker Mary (Mia Farrow) at a singles bar, and goes to bed with her at his apartment. The film starts with the two waking up and avoiding each others' awkward presence as they both remember the night before, when they first met. As they have breakfast, the two find out that they know absolutely nothing about each other -- and that they very well may not like each other, either. He tends to be pompous and a bore (he likes Handel because he has a "clean" sound), and she obsessively divides her life to include numerous "oddball" friends. Individually, they both remember past failed relationships: his with a chaotic model named Ruth (Sunny Griffin) who had moved out of his apartment only recently, and her's with a married politician (Michael Tolan) who refused to commit to her. As the day wears on, both John and Mary run the gamut of emotions associated with sleeping with a stranger, while wanting to alternately flee the apartment, and stay, as they both try and guess what the other person is really thinking. Will they stay together, or will they part the way they met, with no strings attached?
What struck me first about John and Mary was the self-conscious direction of Peter Yates. Granted, he had little to work with as far as available camera set-ups; except for the flashbacks, all of the action is confined to Hoffman's deliberately "cool" Riverside Drive apartment (the kind of apartment you only see in the movies). So, it's understandable that Yates had to try and make John and Mary visually interesting. But his habit of framing someone within a frame, and then within another frame (read: alienation), quickly becomes repetitive. And the New Wave jump cuts that Yates employs to link the present and past were old hat by 1969. Yates' direction often feels like desperation, trying to pump up a film that boils down to two people talking at each other for 92 minutes. It's not often that Yates has the confidence in the material to let it just happen within the shot. Everything is broken up and fragmented in the "arty" style of 1969 that the intended audience (film-savvy youths) probably saw right through.
It's not like Yates had a lot to work with in the script department, either. Much of the dialogue consists of Hallmark card simplicities turned into verbal thrusts and parries as the two wary lovers circle each other, trying to decipher each other's motives. One gimmick that most definitely does not work is the supposedly interior thoughts of the characters, presented in voice-over narration for the audience. Often times, when the director combines the narration, as if John and Mary are talking to each other through their thoughts, the results, which were often meant to be funny, are funny, but for the wrong reasons. We wind up laughing at the characters, not with them. The flashbacks, which are meant to pad out the characters' backstories, as well as comment on the current dance of attraction the characters are experiencing, are often the lamest of cliched dramatics. Mary's flashbacks with her married politician utterly fail to rise above the predictable dynamics of a soap opera, while John's model girlfriend is played strictly for "hippie" laughs.
However, John and Mary does deliver a palpable atmosphere of a languid weekend affair between two consenting adults, that still rings true today. The dialogue may be forced at times, but the sustained focus on John's apartment, where the majority of the film's action takes place, does create a feeling of gradual intensity that closely approximates the intimacy necessary to give the audience the sense that these two people can't stay away from each other. If you remember what it was like to meet someone and spend a brief, intense time with them -- despite what your interior voice told you -- you'll recognize those feelings and sensations in John and Mary.
As well, John and Mary does have Hoffman and Farrow, right at the first flush of their respective film careers, and they're always interesting to watch. Hoffman has the easier role, that of the closed-off, orderly professional who's constantly on the alert for women who want a commitment. Having been burned by Ruth, Hoffman is trigger-finger gun-shy, and he's really very good at showing John's growing internal battle at wanting Mary closer, but resisting her emotions every step of the way. Never a conventional leading man, Hoffman may surprise you in this decidedly conventional role. He may be shoe-horned here into a role he wouldn't normal take (I imagine he took John and Mary to present a more commercial side of his talents), but he does prove quite adept at getting across the conflicting emotions of John. Farrow has the more difficult role, because it's so much more loosely defined. She doesn't have a specific character framework, like Hoffman's locked-down professional, to hang her role on, so much of her efforts here have to come from her own personality. I've never been a big fan of Farrow's, but she impressed me here with her intelligent, sometimes sly line readings. When the script tries to get across John's preconceptions about what constitutes a "good girl," or what's involved in the sometimes mechanical "deals" that young people engage in for sex, Farrow is amazingly effective in not only deflecting Hoffman's insults, but in turning his own prejudices right back on to him. Despite the sometimes silly lines she's forced to give, I was most impressed with her performance; it was easy to see why Hoffman would panic thinking she had left his apartment for good.
The look of John and Mary is appropriately polished for a high-profile studio project from 1969, but that sheen very well may have worked against the film's intentions and reception. Playing like a contemporary European exploration of sex and mores in urban American, John and Mary looks awfully chic and ironic for such a potentially gritty subject. This was, after all, the year of Easy Rider, and John and Mary's cool grays and blues and whites make for pretty pictures, but also illustrate the schizo nature of late 1960s Hollywood studio films that tried to have their "new wave" films both ways with their rapidly changing audiences: gritty, edgy, "with it" stories -- filmed in gorgeous De Luxe color and Panavision. A pretty good example of the studio's ambivalence about the project can be found in the trailer, included on this DVD. While the graphics scream, "It's Not Your Mother's Love Story!..." hippie rock music fills the soundtrack - music, by the way, that doesn't appear in the actual movie (cool jazz and "clean" classical do, though). The studio, perhaps after viewing this quiet little romance, clearly wanted John and Mary to be a "happening" for its supposedly jaded, sensation-seeking youth audience, and they pitched it in this trailer as a sexy, unconventional romp. But the cooly contemplative, ironic, sedately paced John and Mary couldn't be more conventional at its heart.
The DVD:
The Video:
The anamorphic 2.35:1 letterbox widescreen video image for John and Mary is excellent; the film looks as if it was shot yesterday. Colors are cool and marvelously shaded, and the image is sharp and focused, with almost no indication that the film is almost forty years (!) old.
The Audio:
You have a choice of hearing the Dolby Digital English soundtrack in either its original mono or a 2.0 stereo mix. I always prefer to hear the soundtrack in its original configuration, so I recommend the mono. There are also French and Spanish mono soundtracks available. Subtitles in English and Spanish are available, as well as close-captioning options.
The Extras:
The original misleading trailer for John and Mary is included here, as well as three short photo galleries with original stills from the production and finished product.
Final Thoughts:
Definitely of its time, 1969's "can't miss" movie John and Mary did just that with audiences, presenting an inherently conflicted product of contemporary, "groundbreaking" material, wrapped up in a big, plush, studio-bound production design. Still, the performances by Dustin Hoffman and Mia Farrow are always interesting, and it is a great looking film. It may be pretentious and self-consciously "arty" at times, but John and Mary does create a rather languid space for the characters' guarded emotions to flower, which goes a long way towards countering some of the more cliched aspects of the film. I recommend John and Mary.
---
Paul Mavis is an internationally published film and television historian, a member of the Online Film Critics Society, and the author of The Espionage Filmography.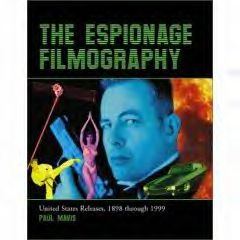 ---
C O N T E N T

---
V I D E O

---
A U D I O

---
E X T R A S

---
R E P L A Y

---
A D V I C E
Recommended
---
E - M A I L
this review to a friend
Sponsored Links
Sponsored Links