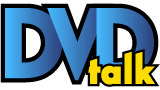 French Connection: 5 Star Edition
Fox // R // September 25, 2001
List Price: $26.98 [Buy now and save at Amazon]
---
The Movie:



Director William Friedkin was at the helm of this superb 1971 police thriller, which also offers two outstanding lead performances from Gene Hackman and Roy Schneider. The film won 5 Academy Awards, including Best Picture, Best Director, Best Actor (Gene Hackman), Best Film Editing, and Best Writing. The picture stars Hackman and Schneider as "Popeye" Doyle (Hackman), and his partner, Russo (Roy Scheider), two tough New York City police detectives who believe that they've stumbled onto a potentionally massive drug-smuggling operation that's bringing in product from France.



When it's believed that Doyle could get in the way of the drug smuggler's operations, they plan to take him out. Unsuccessful, he chases down his attacker in one of the most exciting chases in memory. The film really works wonderfully at developing its characters and plot; the audience is engaged because not only do the two leads fully inhabit their characters, but because Friedkin does such a marvelous job at creating atmosphere and a gritty realism. The film's documentary-like camera style, done by cinematographer Owen Roeizman, furthers this "you-are-there" feeling that really adds to the film's tension.



What's even more impressive is that the film was able to construct some fairly major action/chase sequences on location for a fairly small 1.8 million dollar budget. Yes, the film's action sequences do sort of pale in comparison to some more recent action films that have major budgets to work with, but the sheer force and intensity of these moments, combined with the exceptional cinematography, really do still thrill after 30 years. A few little things here and there do seem dated, but that's really to be expected, considering the age of the picture. The fierce performances still really are the picture's main strength, helped by Friedkin's great direction and the picture's strong pace.




The DVD



VIDEO: Fox offers "The French Connection" in 1.85:1 anamorphic widescreen. The presentation is THX approved, as well. The film is thirty years old at this point, but the dated fashions and look was really the only thing giving away the film's age on this otherwise splendid effort from the studio, which really suprised me from the early sequences on. Sharpness and detail are quite solid throughout the entire picture - both bright daylight sequences and some dimly lit moments appeared equally crisp and well-defined.



The film's cinematography does go for a rather harsh, somewhat grainy feel, but that really didn't make for a great deal of concern here. The grain is only lightly visible and the film is almost completely free of print flaws. It's remarkable to see some pictures that were recently in theaters that have some noticable marks and speckles and then to see a picture of this age appear so clean. There are a few minor speckles, but otherwise, I was suprised to see no further wear. Only one or two extremely minimal traces of pixelation and edge enhancement appeared; these were hardly noticable at all.



The film is presented with a rather dark and gritty color palette, for the most part, as would be fitting for the material. Yet, there were a few scenes, such as one early on when a car is riding down a street filled with neon signs, that the presentation shows brighter colors, which look well-saturated and still vibrant after all these years. Overall, this presentation from Fox is not without some blemishes, but considering the film's age, it's a really strong effort worth praising.



SOUND: On the other hand, the film is presented in Dolby Digital 5.1 and the results are only fair. Although there is a fair-to-mild amount of activity at times, the newly remastered presentation can't conceal the fact that the film's 30-year old audio can't really be brought up to the same level of quality that today's pictures provide. Surrounds occasionally come in nicely for ambience or music, but don't play a major role in the film's new sound presentation. The majority of the film's audio is handled by the front three speakers and although the sound quality isn't terrible, it does come across as a little rough at times. Sound effects sounded respectably crisp, considering the film's age. The score and dialogue seemed a little thin or edgy at times, but I've heard soundtracks from this era sound worse. Overall, this is a fine new 5.1 presentation; there are some concerns, but it works well enough and certainly is not uncomfortable to listen to.



MENUS:: The main menus provide animation that's subtle, yet effective and pairs it with the score in the background.



EXTRAS::



Commentaries: Fox has included two commentary tracks for this edition: the first includes director William Friedkin's discussion of the picture, while the other track includes half a commentary from actor Gene Hackman and the other half by actor Roy Schneider. Friedkin has previously been criticized for his participation on commentary tracks for some of his other, previous pictures for simply spending too much of the tracks discussing what's going on on-screen. That's thankfully not apparent here, as much. There are still some moments where Friedkin narrates the on-screen action, but I was pleased to hear him provide so much information about technical and production issues. He discusses the look of the picture, working with the performers and other stories about filming. There are a few pauses here and there, but the director really carries the majority of the track very nicely.



The other commentary with the two actors is not screen-specific; the two actors were interviewed and their answers play out; they don't fill up the track, but it's interesting to hear both men speak about their experiences making the film. Both are able to recall a good deal of information about what went on during filming and have quite a bit to say. Actually, it's unfortunate that the two couldn't be convinced to join one another for a full-length commentary where the two were actually watching the film as it played out; maybe they would have been able to recall even more and shared some memories of filming. Still, I do appreciate this second track's inclusion and found it enjoyable.



Documentaries: Two nearly one-hour doocumentaries lead off the second disc included in this set. The first, "Poughkeepsie Shuffle", is a terrific documentary that was produced by the BBC. The other, "Making The Connection" is an additional American documentary that is almost equally informative and enjoyable. Both documentaries do reveal a good deal about the real life detectives whose story inspired "Connection" (one of which, Sonny Grosso, hosts the "Making" documentary) and discuss production details, as well as stories about filming. Plenty of interviews with the cast and crew are also offered. I really didn't think the documentaries went over the completely same elements - although there were some little overlaping bits, the two complimented one another nicely. There's definitely nothing "promotional" about either of these; they go directly for the information, providing interviews and other material. There's also some definite moments of humor as Friedkin is especially vocal in his opinions about all things "French Connection".



Deleted Scenes: Able to viewed on their own or as part of a "documentary" where a rather animated director William Friedkin introduces them, these scenes definitely look very rough. Although most of them really don't seem entirely necessary, it's nice to have them here, as they do include some interesting moments. From the looks of them, they seem to have been saved just in the nick of time, as they show some rather heavy wear - the director discusses other deleted scenes that have been lost, which probably were either too worn at this point to be included or destroyed. Friedkin's introductions to these scenes are very informative and well worth viewing for those who are looking to watch the deleted scenes.



Also: Three still galleries that offer behind-the-scenes, unit photography and poster stills as well as trailers for "French Connection" and "French Connection 2".



Final Thoughts: Still a riveting picture after all these years, "French Connection" is really lead by an outstanding performance from Gene Hackman. Fox's new 5-Star edition DVD really is a fantastic effort from the studio, providing the picture with freshly remastered audio and video, along with a wealth of strong supplemental features. Highly Recommended!.



---
C O N T E N T

---
V I D E O

---
A U D I O

---
E X T R A S

---
R E P L A Y

---
A D V I C E
Highly Recommended
---
E - M A I L
this review to a friend
Sponsored Links
Sponsored Links