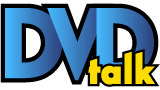 South Park: Good Times With Weapons (HD DVD)
---


"This is what happens when the moral fabric of society breaks down."


The Show:

For the past decade, those potty-mouthed 4th Graders Kyle, Stan, Kenny, and Cartman have terrorized their quiet redneck mountain town, much to the hilarity of the rest of the world. Currently in its 11th season, South Park continues to be one of the crudest, foulest, most politically incorrect, and (most importantly) funniest shows on television. The episode Good Times With Weapons originally aired as the 8th season premiere, but has just now been remastered into High Definition quality as a special promotion for the show's new season and the HD DVD format.


Left to their own devices at the local fair, our gang of misfit boys wander over to a booth selling "Martial Arts Weapons of the Far East" and immediately covet the super-sweet nunchucks, sai blades, tonfa batons, and throwing stars.




It doesn't take long to con the gullible booth attendant into selling these deadly objects to small children, and soon the boys are off to live out their awesome ninja fantasies. Transformed into muscle-bound warriors, Sharuhachi (Stan), Bunraku (Kyle), Master Kenny (Kenny), and Bullrog (Cartman), go forth to show off their mighty new powers to their lame-ass friends who don't have any weapons or any special powers at all. But soon a confrontation with arch nemesis Professor Chaos (Butters) proves their greatest challenge. The battle is hard-fought but decisively won when Chaos takes a throwing star to the eye and starts wailing like a baby. Oh crap, these weapons are actually, like, dangerous and stuff. More concerned about getting grounded for playing with weapons than about having blinded their friend, the boys concoct a ridiculous scheme to get poor Butters treatment without taking him to a real hospital. This leads to more outrageous hijinks, more sweet ninja action, and some really uncomfortable full-frontal nudity.


Good Times With Weapons is classic South Park, morally offensive on the one hand, while also delivering a justified political message about society's hypocritical attitudes towards sex (bad) and violence (not so bad) on the other. Witnessing the misdirected outrage that results, "I guess parents don't give a crap about violence if there's sex things to worry about" is the important lesson the boys take home from their experience, and I'll be damned if they're not right about that. Subversive preachiness aside, the episode is also pretty damn funny. The kids' ninja fantasies are played out in a spot-on hilarious parody of Dragonball Z-type anime shows, right down to its badly-translated theme song and gratuitous plot recap. These scenes also follow a perfectly captured replication of children's play logic, complete with arbitrary rules that take on a world of importance to maintain the fantasy: "From now on, you only get to have one power. So what is it?" / "I have the power to have all the powers I want." / "That doesn't count, fat ass!"


Good Times With Weapons probably doesn't take the prize for the show's very best episode, but it's up there on the list of fan favorites. If we can only have one episode of South Park to remaster in High Definition for a promotion like this, it was a pretty good choice.


The HD DVD:

South Park: Good Times With Weapons debuts on the HD DVD format courtesy of Comedy Central. The disc is a free promotional item given away in Best Buy stores.




Technically, the release was meant as a freebie with the purchase of an XBox 360 video game console or HD DVD add-on drive, but (assuming they still have copies in stock) most stores have expanded the offer to anyone who asks politely.


The disc is a Combo release with a standard DVD version on the flip side. This is a stripped-down release with no menus or interactive functions of any kind. The disc is packaged in a simple cardboard sleeve that has been known to scratch many copies, so it would be wise to transfer it to another case after getting home.


HD DVD discs are only playable in a compatible HD DVD player. They will not function in a standard DVD player (unless the disc is a Combo release that specifically includes a secondary DVD version) or in a Blu-Ray player. Please note that the star rating scales for video and audio are relative to other High Definition disc content, not to traditional DVD.



Video:

The South Park: Good Times With Weapons HD DVD is encoded on disc in High Definition format using VC-1 compression. The resolution is not specified on the packaging but is presumably 1080p. The show is presented in a 16:9 aspect ratio.


Aside from this special presentation, South Park is not usually produced or aired in High Definition or a widescreen aspect ratio.




This particular episode was actually re-animated in HD just for this promotion. The show has very simple animation, and the resulting picture is very bright, sharp, and vibrantly colorful. It looks vastly better than the cruddy broadcast quality usually seen on Comedy Central.


That said, from a technical perspective the disc has a lot of problems. The image is extremely edgy and riddled with jaggies around any curved lines, as though it had been originally transferred in 1080i and was later badly deinterlaced to 1080p. Blocky artifacts are also visible repeatedly. Either one or possibly both of these issue may stem from the show's quick-and-dirty, slipshod production process (the series has never been known for the quality of its animation), but they're disappointing to see regardless.



The South Park: Good Times With Weapons HD DVD is not flagged with an Image Constraint Token and will play in full High Definition quality over an HD DVD player's analog Component Video outputs.


The photo images used in this article were taken from the DVD edition for illustrative purposes only, and are not intended to demonstrate HD DVD picture quality.


Audio:

The show's soundtrack is provided in Dolby Digital Plus 2.0 format. This is a very basic mix with clear dialogue and stereo music. The opening theme song has had its bass boosted and sounds a little boomy. Other than that, there's really nothing more to say. It sounds pretty much like any other episode of South Park. Those expecting a full-on surround experience as the Bigger, Longer and Uncut movie got will surely be disappointed. Nothing special has been done to differentiate Good Times With Weapons from regular airings of the series.


Subs & Dubs:

Optional subtitles – N/A.

Alternate language tracks -N/A.



Extras:

Not a damn thing.


Final Thoughts:

South Park kicks ass and this disc is free. Do you damn hippies really need me to tell you to go pick up a copy while you still can? Respect my authoritah!


Related Articles:

HD Review Index

High-Def Revolution – DVDTalk's HD Column

Toshiba HD-A1 HD DVD Player
---
C O N T E N T

---
V I D E O

---
A U D I O

---
E X T R A S

---
R E P L A Y

---
A D V I C E
Highly Recommended
---
E - M A I L
this review to a friend
Sponsored Links
Sponsored Links