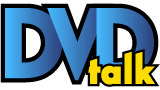 Payback - Straight Up: The Director's Cut (HD DVD)
Paramount // Unrated // April 10, 2007 // Region 0
List Price: $29.99 [Buy now and save at Amazon]
---
"I think those stories about you being dead were true. You're just too thick-headed to admit it."


The Movie:

How's this for a sad irony? In the process of making a film about a man betrayed by his partners and left for dead, only to resurface out of the blue years later to rebuild his life, Brian Helgeland (screenwriter of L.A. Confidential and Mystic River, as well as later director of A Knight's Tale) found himself betrayed by his business partners, and his film Payback mangled and dumped in theaters where it fizzled commercially. Now, eight years after it had been largely forgotten, the movie returns in a newly resurrected Director's Cut that restores the project to its filmmaker's original intentions. In both cases, the film itself as well as the plot its characters pursue, the effort finally achieves some respectability, if not necessarily glorious success.


Adapting his script from the same novel that inspired John Boorman's 1967 Point Blank (The Hunter by Donald E. Westlake writing as "Richard Stark"), Helgeland conceived Payback as a gritty revenge thriller in the 1970s mold. The story's protagonist Porter (originally named Parker in the novel) is a cold-hearted, sometimes despicable antihero. He's a thief by trade, and is introduced right off the bat as someone who lies, cheats, steals from even the homeless, and beats up women. He has one mission left in life, and is dead set on completing it by any means necessary, no matter whom he has to hurt or kill in the process. At first we're left in the dark about what exactly he wants, but eventually learn that Porter had been shot in the back by his own wife and his former partner over a heist from the Chinese mob. Presumed dead, he returns unexpectedly to claim his split of the loot ($70k and not one penny less or one penny more) and exact some retribution. Bloody mayhem ensues.


If it sounds a little downbeat but with potential, Helgeland's bosses at the studio and star Mel Gibson had a different plan in mind. They wanted something lighter in tone, with more comic relief in the vein of Gibson's established Lethal Weapon persona, and a more exciting action-filled climax. When Helgeland's initial cut failed to satisfy them, the studio fired the director and brought in an anonymous third party to conduct major reshoots. The movie was drastically re-edited to soften the dour tone, and an entirely new third act was added featuring Kris Kristofferson as the main villain (a character previously unseen and voiced off-screen by Sally Kellerman in Helgeland's cut). After a year's delay to accommodate the changes, the movie premiered in early 1999 to unfavorable reviews and disappointing box office. And that seemed to be the end of that.


But now we're in the DVD age, where studios understand the business sense in giving even one-time failures a second chance to bring in some profit with a "Special Edition" or "Director's Cut". So what the hell, someone at Paramount reasoned, let's get that Helgeland guy back in here to fix up the movie how he wants it, so that we can repackage it, re-promote it, and hopefully make a few extra bucks on it. Thus was born Payback – Straight Up: The Director's Cut.


Even the director admits that Payback was never going to be a masterpiece. It was never designed with that in mind. What it is, especially in the new cut, is a pretty effective and entertaining B-movie with a fun '70s vibe (really brought forward with changes to the movie's photographic style and musical score) and a wicked streak of dark comedy. Gibson in this version downplays the flamboyant theatrics with a tense, focused performance. Lucy Liu livens things up as a sadistic dominatrix, as do William Devane and James Coburn as mid-tier mob bosses. The picture is well-plotted, has snappy dialogue, and delivers a few good action scenes and a satisfying (if weirdly open-ended) climax. For a movie left for dead in the graveyard of cinematic flops, Payback makes an impressive return indeed.


The HD DVD:

Payback – Straight Up: The Director's Cut debuts on the HD DVD format courtesy of Paramount Home Entertainment. The disc includes only the 90-minute Director's Cut, not the original 100-minute studio version. A comparable Blu-ray edition is also available.


The disc automatically opens with a lengthy HD DVD promo that can fortunately be skipped but is a nuisance.


HD DVD discs are only playable in a compatible HD DVD player. They will not function in a standard DVD player (unless the disc is a Combo release that specifically includes a secondary DVD version) or in a Blu-Ray player. Please note that the star rating scales for video and audio are relative to other High Definition disc content, not to traditional DVD.



Video:

The Payback HD DVD is encoded on disc in High Definition 1080p format using MPEG4 AVC compression. The movie is presented in its theatrical aspect ratio of approximately 2.40:1 with letterbox bars at the top and bottom of the 16:9 frame.


The first thing to note is that the color timing for the Director's Cut is very different from the original theatrical version, entirely losing the blue overcast previously seen, and instead pumping up the contrast via a bleach bypass process. The result gives the movie a very "gritty" '70s look. The photography is frequently grainy and has some drab colors, but this is clearly intentional in keeping with the style. The picture is a bit soft and flat, but again this appears to be deliberate. Although not razor sharp, detail and texture are well rendered and are clearly an improvement over Standard Definition. The image is well compressed to retain the textures of real film grain, not video noise. Black levels are solid, with good shadow detail when needed. All in all, this is a pretty good transfer, if not exactly sparkly video eye candy.


The Payback HD DVD is not flagged with an Image Constraint Token and will play in full High Definition quality over an HD DVD player's analog Component Video outputs.


Audio:

The movie's soundtrack is provided in Dolby Digital Plus 5.1 format. The audio is fine but nothing special. The new jazzy, percussive score has nice stereo separation, but the track isn't particularly directional aside from some ambience in the surround channels. The mix has only shallow bass, leaving action scenes such as the car crash unimpressive. Gunshots, however, have a decent kick, and Mel's voice is suitably gravelly. Fidelity as a whole seems to be not far removed from the '70s movies this film references, which perhaps was the point, though if done deliberately the effect works more on an intellectual level than a visceral one.


Subs & Dubs:

Optional subtitles – English, English captions for the hearing impaired, French, or Spanish.

Alternate language tracks - N/A.


Extras:

All of the bonus features on this HD DVD title are recycled from the Straight Up DVD edition. All of the supplements from the DVD have carried over.


Audio Commentary - Director Brian Helgeland has a tone of vague bitterness about making the movie, but doesn't go into much detail about his firing. Instead, he discusses his intentions, his influences (Cool Hand Luke was a big one), and his working relationships with Gibson and the studio. The Oscar-winning screenwriter also confesses that he hates writing screenplays.


Paybacks Are a Bitch (50 min., SD) – A look behind the scenes at the production, this retrospective piece features both new and vintage interviews. We learn of the connection between Helgeland and Gibson on the set of Conspiracy Theory, and hear some amusing anecdotes about Helgeland's tutelage from Richard Donner. Production stories are told, but the set looks pretty harmonious, with no horror stories (the director wasn't fired until Post-Production).


Same Story, Different Movie - Creating Payback: The Director's Cut (29 min., SD) – Here we finally learn about the conflict between Helgeland's vision for the movie and the studio's. Footage is shown of the material reshot and voiceover recorded without the director's participation. In this piece, Helgeland actually doesn't sound too bitter, but is instead philosophical about the experience. Gibson (sporting a frightening beard) makes an appearance to defend the studio version and says he still prefers it, though is glad Helgeland was finally allowed to complete his Director's Cut.


The Hunter: A Conversation with Author Donald E. Westlake (11 min., SD) – The two film adaptations of his novel are only briefly touched upon in this interview with the author. The main topics covered are the business necessity of writing under a pseudonym and the evolution of his recurring Parker character.




Final Thoughts:

Perhaps not a lost masterpiece by any means, Payback – Straight Up: The Director's Cut is nonetheless a surprisingly entertaining revival of a movie previously written off as a disappointment in its star's career. The HD DVD has good picture and sound, as well as some interesting bonus features. Recommended.



Related Articles:

A Knight's Tale (Blu-ray) - Brian Helgeland

Lethal Weapon (Blu-ray) - Mel Gibson

Lethal Weapon 2 (Blu-ray) - Gibson

We Were Soldiers (HD DVD) - Gibson

HD Review Index

High-Def Revolution – DVDTalk's HD Column

Toshiba HD-A1 HD DVD Player
---
C O N T E N T

---
V I D E O

---
A U D I O

---
E X T R A S

---
R E P L A Y

---
A D V I C E
Recommended
---
E - M A I L
this review to a friend
Sponsored Links
Sponsored Links