True Grit: Special Collector's Edition
List Price: $19.99 [Buy now and save at Amazon]
---
May 26th would have been John Wayne's 100th birthday, and appropriately, the major studios are rushing out product over the next few weeks to commemorate one of the most popular, enduring stars in motion picture history. On Tuesday, Paramount will release True Grit: Special Collector's Edition, which features a sparkling new transfer, a new 5.1 audio mix, and some terrific extras for the Duke's one and only Oscar win for Best Actor. As fresh and funny and exciting as it was almost forty years ago, True Grit remains one of the Duke's fans' favorite titles, featuring a marvelously skilled comedic performance by Wayne that most deservedly won the 1969 Oscar.
The plot is of the utmost simplicity (as all good Westerns should be). In post-Civil War Arkansas, Mattie Ross (Kim Darby), a no-nonsense, sensible, yet annoying and controlling 14-year-old, sends her father Frank Ross (John Pickard) off with spending money for his business trip to buy breeding horses. Taking along shifty ranch hand Tom Chaney (Jeff Corey), Frank arrives in Fort Smith, and tries to keep the gambling Chaney out of trouble, but the shifty Chaney loses control and shoots Frank dead in the street. Accompanied by hired hand Yarnell (Ken Renard), Mattie arrives at Fort Smith to retrieve her father's body, and to see what's being done about finding his murderer.
Once she learns that Chaney has thrown in with "Lucky" Ned Pepper (Robert Duvall) and his gang, now hiding in the Indian Territory (Oklahoma), she realizes she needs a U.S. Marshall to track Chaney down. Looking for a man with "true grit," she's told Marshall Reuben J. "Rooster" Cogburn (John Wayne), is the meanest, most determined marshal in the state, and she demands that he help her - for a fee, of course. Rooster, an ornery old cuss with only one eye and predilection for getting drunk, agrees to her proposal - and then promptly abandons her (after spending her money) when Texas Ranger La Boeuf (Glen Campbell) offers quite a bit more money to track down Chaney, who's wanted in Texas for the murder of a state senator. Mattie, disgusted as much with Rooster's loose living as with his subterfuge, tries to tag along, but the men ditch her. Showing her determination, and earning the growing respect of Rooster, Mattie fords a deep river on horseback, and tracks them down, eventually convincing the duo that she should come along on their trackdown.
But the initial high spirits of this adventuresome group quickly dies down, as the seriousness of their mission becomes clear. Encountering two of Ned's gang in a ramshackle cabin by the river (Dennis Hopper and Jeremy Slate, as Moon and Emmett Quincy), Rooster baits them, trying to get information about when Ned is due to meet up with them. In his growing rage, Emmett fatally stabs Moon before being shot, and Moon gives up the information about Ned before he dies. Laying in wait at the cabin for Ned, La Boeuf jumps the gun and fires on the group, scattering them, and allowing Ned to escape. With Ned now wise to Rooster's prescence, Rooster, Mattie and La Boeuf have a much more difficult time in tracking down the cornered Ned, resulting in an action-filled climax that has tragic results for one of our heroes.
As anyone who follows Oscar history knows, the accepted mantra for John Wayne's True Grit Best Actor win is that somehow he "stole" it from the more deserving Dustin Hoffman turn as Ratso Rizzo in Midnight Cowboy. Always pitted in articles and books as some kind of reactionary "career vote" from old timers in the Academy who resented new talent "hippies" like Hoffman, what those authors always forget is that Jon Voight was also nominated for Midnight Cowboy, and that more than likely, they split their votes, allowing Wayne a clear shot at victory (Richard Burton, for Anne of a Thousand Days, and Peter O'Toole for Goodbye, Mr. Chips, never had a chance). As well, the party line also seems to want say that Wayne wasn't nearly as "deserving" as Hoffman, because he just merely parodied his own screen legend. After all, Wayne was still coming out of the critical nadir of his career, where he had earned universal scorn from the largely liberal movie critics who saw his previous film, The Green Berets, as a buffoonish call-to-arms in support of the Vietnam War. Clearly, the critics (who at the time grudgingly enjoyed True Grit) saw Wayne's win as some kind of further betrayal by an actor who they increasingly either openly disliked or condescendingly patted on the back.
Which, of course, is all hogwash, because there's nothing artless or simplistic in Wayne's performance here. In Rooster Cogburn, Wayne distilled almost forty years of acting experience into one of his most memorable performances, creating a character that was a skillful combination of his rugged, loner hero from films like The Searchers and The Man Who Shot Liberty Valance, and the big, loveable lug comedian from such he-man spoofs as North to Alaska and McLintock!. Quite a bit of the backhanded compliments Wayne received for the award mentioned he won it only because he was willing to look old and fat while wearing an eye patch (a notion perhaps exacerbated by Wayne's own words during his Oscar acceptance speech, where he said he should have put on that eye patch a long time ago). There's no denying that the Academy loves to give out awards for actors who significantly alter their appearance in their bids for Oscar gold (Ben Kingsley in Gandhi, Charlize Theron in Monster); even Hoffman exploited the extreme wardrobe and hairstyles of Ratso Rizzo in Midnight Cowboy.
Watching Wayne here, he doesn't look any fatter or thinner than he did in other films, but he does use that eye patch to marvelous effect, goggling that one good eye around, swiveling his head about like a wounded bear, and jutting out his jaw like some pugnacious brawler. His whole physical being in True Grit is a sight to behold. Far looser (and even more confident in his instrument, if that's possible) than in previous films, Wayne becomes the character actor he always should have been. Standing like a peg-legged gargoyle in the cabin scene with Moon, baiting him into giving out information on Ned, or whining an imitation of Mattie, screeching, "Mama! Mama!", Wayne the superstar lead becomes Wayne the masterful character actor. Watching him do his celebrated "rat speech" ("Now, this is a rat writ, writ for a rat..."), or hearing him booming about not being "afraid of no boogerman," you start to wish that Wayne could have left his standard "John Wayne" performance more often for comedic diversions in character parts. There's nothing simplistic or easy in this accomplished farceur's performance here; seen today, Wayne's Rooster Cogburn more than matches Hoffman (if that's even fair to compare, anyway, considering how different the roles and actors are).
If we only had Wayne's performance to recommend True Grit, I'm not sure it would have the enduring popularity it enjoys to this day. Director Henry Hathaway, who had worked before with Duke (North to Alaska, The Sons of Katie Elder, among others), has an elemental simplicity to his compositions, a gravity and squareness to his blocking, that creates almost a mythical environment in which his characters interact. With stunning, deep depth-of-field cinematography by Lucien Ballard, many scenes in True Grit pop out with an almost 3D effect. This is the West the way we imagine the "West" to be in movies; it's a fantasy land of whispering Aspens and jagged peaks, outsized to match the iconic image of Wayne topping the hill on his big American stud horse (even though the story is set in Oklahoma, they filmed it in Colorado). The sky is crystal blue, the clouds purest white, and the rivers all sparkle.
And that conspicuously hyper-realistic production design sets up an intriguing contrast with the relatively gritty screenplay of True Grit. Based on the popular novel by Charles Portis, Marguerite Roberts' screenplay, despite all the stops along the way for Wayne to delight us with his expert mugging, never strays from the central seriousness of the group's endeavor. Aided immensely by Kim Darby's charming, winning performance as Mattie (something that can't be said about Glen Campbell's awkward first time in front of the camera), Robert's screenplay never avoids the harsher realities of life in the old west (the death of her father, and the plainness and matter-of-factness of his funeral), nor, significantly, the brutal violence always ready to break out. A particular favorite with families when it was released, True Grit is the damnedest G-rated film you ever saw. Even though the original trailer indicated the film was first rated "M" for mature audiences, it ran in wide release under a "G" rating, with all the violence still intact (I'd be curious to know what they cut out, if anything). Most notorious, certainly, is the gruesome maiming of Moon by Emmett (watch those finger tips fly right off the table), and the subsequent gory stabbing of Emmett by Moon (it's a scene worthy of Peckinpah).
While some critics questioned this depiction of extreme violence in an ostensibly comedic family film (as they would always question the violence in Wayne's films), I can assure you that most Midwestern audiences at least, back in the late '60s, saw nothing wrong in this rather sturdy Old Testament depiction of righteous retribution in Wayne's films. Call it reactionary, or quaint, or a philosophical sop for nervous audiences who saw all aspects of society in upheaval in 1969, when Wayne discusses what to do with rats/criminals ("You can't serve papers on a rat. You either have to kill him or let him be."), many citizens nodded silently along with Rooster in their dark theaters. The film's most iconic sequence, where Rooster faces down Ned and three other bandits, firing a pistol in one hand and a rifle in the other, with his horse's reigns in his teeth, epitomizes not only this take-no-prisoners form of justice, but also neatly spoofs - and amazingly at the same time, enlarges - Wayne's mythic image. I can clearly remember sitting at the drive-in, watching this scene, and when Duvall calls out Wayne, telling him, "I call that bold talk for a one-eyed fat man," the other viewers, muffled in their cars, yelling and laughing when Wayne responded, "Fill your hands, you son of a bitch!" Improbable, magical scenes such as that are why Wayne was always the larger-than-life fantasy hero to the average filmgoer, forming a powerful attraction with viewers based on wish-fulfillment and nostalgia that most film critics never completely understood.
The DVD:
The Video:
The True Grit: Special Collector's Edition sports an improved widescreen, enhanced for 16x9 TVs transfer, correcting the tendency to shift to red that occurs in the previous 2000 DVD release. Looking as if it was shot yesterday, grain is non-existent; overall, the True Grit: Special Collector's Edition is a big improvement over the previous DVD release.
The Audio:
The addition of a remixed Dolby Digital English 5.1 is most welcome in this True Grit: Special Collector's Edition. The gunfights now have a real kick, with the pistols sounding like cannons. Most of the action is in the front speakers, but all of them get a work out during the more active scenes. The original English mono soundtrack is also available, along with a French mono track. English subtitles are available, along with close-captioning.
The Extras:
There's a slew of extras for this True Grit: Special Collector's Edition. First, a full-length commentary track, featuring Jeb Rosebrook, Bob Boze Bell, and J. Stuart Rosebrook. It's informative and lively, although some of the conclusions reached about the significance of the film may be stretching things. Next, there's a four minute featurette, True Writing, that looks at the original source novel by Charles Portis. Working With the Duke is a ten minute extra that pays tribute to the Duke by some of the people who worked with him in films. It's entertaining, without being fawning. Aspen Gold: Locations of True Grit is an interesting return visit to the small Colorado town that served as the backdrop for the film (it doesn't look all that much different, actually). And The Law and the Lawless, a five minute featurette that looks at the real-life lawmen and criminals who populated the Old West. The original trailer is included, as well.
Final Thoughts:
True Grit is a masterpiece of elemental, Western mythos aligned with Wayne's masterful burlesque of his two most recognizable screen incarnations: the rugged, melancholy loner and the big-hearted farceur. Director Henry Hathaway creates an iconic mixture of family adventure and comedy, while never shying away from the brutal violence and Old Testament retribution of the righteous in this hugely entertaining evocation of the cinematic Old West. The new transfer and 5.1 audio mix of the True Grit: Special Collector's Edition make this a must for Duke fans. If you've heard about it, but have never seen it, I urge you to buy it. I highly recommend True Grit: Special Collector's Edition.
---
Paul Mavis is an internationally published film and television historian, a member of the Online Film Critics Society, and the author of The Espionage Filmography.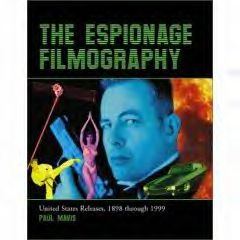 >

---
C O N T E N T

---
V I D E O

---
A U D I O

---
E X T R A S

---
R E P L A Y

---
A D V I C E
Highly Recommended
---
E - M A I L
this review to a friend
Sponsored Links
Sponsored Links