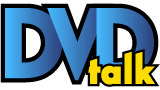 Deepak Chopra: Seven Spiritual Laws of Success
Fox // Unrated // May 8, 2007
List Price: $19.99 [Buy now and save at Amazon]
---


Deepak Chopra is a doctor and best-selling author (of more than 40 books) who has writen largely on the topics of the mind-body connection and spirituality. Chopra is not against conventional medicine, but he has been an advocate of non-traditional healing for many years.



This DVD, "Seven Spiritual Laws of Success" has long passages of Chopra discussing his thoughts over peaceful scenes, while other stretches have various people (including actor Bill Duke and musician Dave Stewart) discussing their real-life stories that illustrate Chopra's points. Olivia Newton-John, long a fan of Chopra, provides the backing tunes.



Throughout the program, Chopra discusses the seven spiritual laws and how they can effect our lives. Laws such as the law of detachment, where in detachment lies uncertainty and in uncertainty lies the unknown, and when we give up being obsessed with a goal, only then can we more likely achieve it. Chopra also discusses Karma, the law of giving and receiving (being open to giving and appreciating what others give you, keeping the flow of energy going) and more.



I think people can look at this sort of thing and dismiss it as "too new agey." While I can understand some people being hesitant, I think a lot of the aspects of spirituality that are discussed here are helpful in that, given that we live in such a hectic society where we're always working, these teachings are - I think - helpful in giving a new persepective to a lot of the stresses of daily life and how to work through some of the common issues people must face today in a constructive manner. There's certainly a few teachings (and really, simple things at their core) here that I realized I could certainly put to use in my daily life. Overall, an intersting program.




The DVD



VIDEO: The program is presented in 1.78:1 anamorphic widescreen. The picture quality remained just fine throughout, with crisp, clear images. Some minor artifacting was occasionally spotted, but no edge enhancement, print flaws or other concerns were noted. Colors remained bright, rich and well-saturated throughout.



SOUND: The program's stereo soundtrack offered clear dialogue, music and ambience.



EXTRAS: None. Too bad, as some text notes would have been nice.



Final Thoughts: I found "The Seven Spiritual Laws of Success" to be an interesting, enjoyable program with some basic concepts that I realized that I don't do enough in my own life. I think viewers may not agree with all of what's taught in this program, but I think it's worthwhile viewing, especially if one could take at least some of the concepts within and successfully apply them to their own daily lives. A recommended rental.



Sponsored Links
Sponsored Links