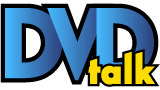 List Price: $34.99 [Buy now and save at Amazon]
---
The Movie:

Heaven save us from Mel Gibson.



There was a time when Mel Gibson had the world by the balls. He was a star, a sex symbol, a box office guarantee. He was suave, funny, and tough. He could do no wrong. His 1995 film Braveheart won the acclaim of critics and the respect of moviegoers around the world. Then, in 2004, he made a very daring move. He made a religious film about the last days of Jesus Christ's life. Not only did he do that, but he showed his torture at the hands of the Romans in excruciating detail. It became a phenomenon, making more money than any studio ever thought possible for a picture that some people considered anti-Semitic (even though it wasn't).



Then Gibson got into some PR trouble. His father began making outrageous statements about the Holocaust that put Gibson in a bad light. Even worse, he was pulled over for driving drunk and in an intoxicated state made several offensive statements that don't bear repeating. In the wake of this, Gibson made and released Apocalypto. Clearly intended as a companion piece to The Passion of the Christ, Apocalypto took everything that made that last movie such a success and perverted it, almost as if Gibson's bad press had seeped into the film itself.



Jaguar Paw (Rudy Youngblood) is the son of a chief of a small tribe in South America. As the movie opens, he's on a hunting party that encounters another tribal group. The group asks for safe passage, saying that their lands have been ravaged and they wish to start again. This news disturbs Jaguar Paw, and thus he's unusually alert when the tribe gets attacked by an external war party. He hides his pregnant wife and young child in a deep hole and attempts to save his village, which only gets him captured. He and his tribesmen are taken to a city, inhabited by what we have come to know as the Mayan civilization. Now a slave and a potential human sacrifice, Jaguar Paw must get back to his wife and child before they die of starvation.



Apocalypto gets off on the wrong foot from the get go. While the cinematography is sumptuous, the dialogue is trite. People speak either in stilted formal sentences that feel wooden, or in modern colloquialisms that are glaringly out of place. The characters engage in cruel pranks on each other for no reason at all. These jokes sit uncomfortably next to scenes meant to be filled with deep contemplation and power. Gibson's depiction of these people is small-minded. And that's nothing compared with how he depicts the Mayans. They appear as mindless savages, with absolutely no redeeming value. Never mind the fact that the Mayan culture was easily one of the most advanced and sophisticated ancient civilizations, such a thing has no place in Gibson's view. The one-sided narrowness of the Mayans shows more about Gibson than it does of this long-dead culture.



In every scene of Apocalypto you can feel Gibson trying to recreate the success he had with Passion. The actors all speak Mayan, just like how the actors in Passion spoke Aramaic. In Passion, the language was used to strive for authenticity, to put Jesus in a historical as well as religious context. Here, it's nothing but a gimmick, designed to fool people into thinking that this film will have the same depth as the last.



Just as in Passion, there is a preponderance of gore in Apocalypto. However, the gore in Passion was used as a tool to show the extent to which Jesus suffered for the sins of mankind. Here, it's meant to show the truly cruel nature of the Mayans, but it just comes off as excessive. Suggestion would have been more powerful, but Gibson doesn't know the meaning of the word, piling the gore on as thick as the storytelling cliches and deus ex machinas that litter the asinine plot.



But I think what's missing most is the sense of a true connection to the material. Passion was a heartfelt film that Gibson made out of a deep spiritual conviction. Whether you loved it or hated it, and whether or not you believe as he believes (which I fervently do not) you could not deny the strength of his convictions. Thus, all of the torture and blood and storytelling flaws could be overlooked. Apocalypto comes off as mean-spirited and cold, making the film's numerous and overwhelming problems all the more apparent and ultimately insurmountable. While Passion was a controversial work of spiritual art, Apocalypto is a product of nastiness and xenophobia.



The Blu-ray Disc:



The Image:

Disney presents Apocalypto in a 1.85:1 high bitrate AVC transfer. To say Disney has been the saving grace of Blu-ray is not an understatement, and it's easy to see why with Apocalypto's gorgeous transfer. The bright color scheme of the South American rain forest provides a lush backdrop for the detailed human faces. Things get really impressive in the Mayan city, where all the intricate designs and face paint can be clearly made out. Also, the various markings and indentations on the bodies of the actors are easily discernible on their skin. The only slight flaw is that in some scenes where sunlight is streaming through the forest leaves, I noticed what may have been slight edge enhancement or some other effect. Nothing too serious, but just enough to lower the rating by half a star. Even then, there are many impressive sequences here. If for some masochistic reason you feel like owning this movie, you won't be disappointed.



The Audio:

However, I was disappointed with the uncompressed PCM 5.1 Mayan track. While I cannot fault the use of surrounds, which were constantly alive with the sound of the jungle, the mix as a whole felt underpowered. I've probably been spoiled by The Matrix and Pirates of the Caribbean, which brought the full power of uncompressed audio to bear, but I can't help but feel underwhelmed by this mix.



The Supplements:

Feature commentary with Mel Gibson and Screenwriter Farhad Safinia: A.K.A The most disappointing commentary ever. Gibson and his co-writer talk solely about the actual production of Apocalypto, almost as if Gibson knows the criticisms leveled at the film and himself and decided to willfully ignore them. He and Safinia talk at length, but considering everything that they could have talked about, the listen is infinitely less interesting than it should have been.



Becoming Mayan - Making Apocalypto: A half-hour look at the making of the film, in 1080i HD encoded in VC-1. That's really the most notable thing about this extra, as it's mostly people giving a lot of lip service to Gibson and the film while giving off a few token facts about the production.



Deleted Scene With Optional Commentary: A scene thankfully cut from the already overlong trip to the Mayan city, with optional commentary. Not in HD.



Movie Showcase: Disney's standard selection of scenes that they feel best show off HD.



The Conclusion:

I hated Apocalypto. I hated every minute of it. This is Mel Gibson at his most megalomaniacal and alienating. If someone offered to erase one of my memories, I would probably choose the memory of having seen this film. While many people accused The Passion of the Christ of being a snuff film, it's Apocalypto that actually feels like one. Even though this Blu-ray looks great and sounds pretty good, I cannot in good conscience recommend this to anyone, anywhere, ever. For the love of God, Skip It!

Daniel Hirshleifer is the High Definition Editor for DVD Talk.
Sponsored Links
Sponsored Links