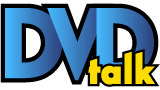 Adventures of Super Mario Bros. 3: The Complete Series, The
List Price: $29.99 [Buy now and save at Amazon]
---

Like most other kids who grew up in the 1980s, I've got plenty of love for classic video games. My earliest years were dominated by the likes of Tandy and Texas Instruments...until the glorious day our family upgraded to a shiny new Atari 2600, that is. Skipping right past the next generations of Atari (in the same way one might go straight for a triple dog dare), the 8-bit Nintendo Entertainment System (NES) magically appeared underneath our Christmas tree in 1987. Though many consoles since have yielded their share of fantastic games, the good ol' NES burned the longest and brightest in my memory. Two buttons (four, if you get technical), a directional pad...and that's it. No triggers, analog sticks, expensive memory cards or vibration features. Blowing on cartridges when they didn't work, whether it was good for 'em or not. The blinking blue screen that signaled "cleaning time". Built-in battery packs that bit the dust in five years flat.


Man, those were the days, weren't they?


There's no question that Super Mario Bros. was the most successful NES franchise to date, chalking up three blockbuster 8-bit installments, tons of cheesy merchandise and plenty of rabid fans. Most remember the original Super Mario Bros. as the more exciting half of a split cartridge with Duck Hunt, while the highly anticipated sequel presented fans with a strange remake of the Japanese game Doki Doki Panic. It still had plenty of charm, but the third installment really pushed the series forward: there were still plenty of familiar faces and a princess to be saved, while new gameplay options and a new map interface expanded the scope. I remember it fondly as the first game I pre-ordered and bought with my own money. At the tender age of 11, $50 plus tax doesn't exactly grow on trees.


Here's where the animated world of Mario ties in neatly. Most Nintendo fans worth their salt remember at least one of the three animated series from DiC Entertainment: The Super Mario Bros. Super Show!, The Adventures of Super Mario Bros. 3 and Super Mario World. The second installment has finally been given its time to shine on DVD---since Shout! Factory has already released Super Show in its entirety---and while it's nowhere near a perfect release, those with fond memories of the animated series should enjoy revisiting Mario and company.


Debuting in September of 1990 (roughly six months after the game's release), The Adventures of Super Mario Bros. 3 incorporated plenty of elements from the best-selling title to create a fun, appropriate cartoon atmosphere. Like the franchise itself, plots were never exactly the main selling point: Bowser was always up to no good, so Mario and company were called in to save the day. This time around, Bowser had his 7 bratty kids along for the ride...and though their names and appearances differed slightly from the actual game, this added a new set of problems and personalities for our heroes to deal with. Only 13 episodes were produced and aired through December of the same year; like the previous Super Show, each episode included two short adventures aired back-to-back. Those goofy live-action segments also weren't there to break up the animated action, which helped everything flow more smoothly.

(13 episodes on 2 single-sided discs)

Disc One (Episodes #1-7)

Sneaky Lying Cheating Giant Ninja Koopas / Reptiles in the Rose Garden

Reign Storm / Toddler Terrors of Time Travel

Mind Your Mummy Mommy, Mario / The Beauty of Kootie

A Toadally Magical Adventure / Misadventures in Baby-Sitting

Oh, Brother! / Misadventure of the Mighty Plumber

Princess Toadstool for President / Never Koop a Koopa

Dadzilla / Tag Team Trouble


Disc Two (Episodes #8-13)

Do The Koopa / Kootie Pie Rocks

Crimes 'R Us / Life's Ruff

Up, Up and a Koopa / 7 Continents for 7 Koopas

Mush-Rumors / The Ugly Mermaid

True Colors / Recycled Koopa

The Venice Menace / Super Koopa


Disc Three

Additional Bonus Features (see below)


As most casual Mario fans will instantly realize, there isn't a great amount of difference between this series and the animated segments of 1989's Super Show. Both features plenty of game-themed action, corny jokes, oddball baddies and quickly-resolved problems. The use of game-centric sound effects and music added a nice touch to the overall atmosphere, ensuring that anyone familiar with the franchise would feel right at home. As expected, most of this material really shows its age, as evidenced by run-ins with Milli Vanilli ("Kootie Pie Rocks", which aired only a few weeks before the infamous lip-synching scandal) and First Lady Barbara Bush. Still, The Adventures of Super Mario Bros. 3 is a series you can feel comfortable laughing at...and with, of course.


Sadly, a few glitches and other drawbacks bring down this otherwise decent 3-disc collection. The technical presentation isn't exactly rock-solid, while the entire bonus disc of extras doesn't prove to be especially valuable. Additionally, much like Super Show and plenty of other DVD releases, some of the background pop music has been replaced due to rights issues and the like. It's not as much of a problem this time around: since The Adventures of Super Mario Bros. 3 used many original songs (presumably sung by the Koopa kids), it doesn't rely on chart-toppers to fill background noise. The music replacement is only noticeable during "Kootie Pie Rocks" when Milli Vanilli performs a few hits, which have been sloppily replaced by generic music with all "singing" dialogue removed entirely (NOTE: this was originally done as a result of the lip-synch scandal, so it's not Shout! Factory's fault). While this does add comedy value to the group's unfortunate production habits, it really just makes for several awkward moments and a few failed jokes. Luckily, the princess' awesome sweatshirt more than makes up for it.


Hot on the heels of The Super Show, Captain N and The Legend of Zelda, Shout! Factory's 3-disc collection of The Adventures of Super Mario Bros. 3 aims to satisfy those looking for the entire animated series in one complete package. It's not a terribly well-rounded release, but it's probably the best we'll get for some time.


Presented in its original 1.33:1 aspect ratio, The Adventures of Super Mario Bros. 3 only looks as good as its source material will allow...which isn't saying much, apparently. The color palette is generally bold and bright, but it's no surprise that these episodes aren't in terrific shape: dirt and softness are on display during most sequences, while Episode #13 is further marred by several brief video dropouts (this may just be a bad pressing, but it's doubtful). Edge enhancement and mild interlacing can also be seen during certain segments. It's doubtful that most of these episodes could've looked much better, but this is still a disappointing presentation overall.


The audio is also slightly inconsistent, though it's not quite as troublesome as the video. Presented in their original stereo mixes, these episodes sound fairly decent for the most part: dialogue is clear and easy to understand, while music and sound effects usually don't fight for attention. There are still times when background noise seems to be pushed too far back into the mix, but one noticeable glitch pops up during Episode #13: the dialogue is severely drowned out at the 4:30 mark...and the problem doesn't let up until the end of the episode! Again, this is probably a source material issue, but it's certainly worth mentioning. One last note: as with most Shout! Factory releases, no optional subtitles or Closed Caption support have been included.


Seen above (left), the animated menu designs are basic and easy to navigate. Each 23-minute episode has been divided into 5 chapters, while no obvious layer changes were detected during playback. Each of the three discs is housed in a clear thinpak case, which have been tucked inside a colorful slipcover. Only a promotional insert has been included, though episode lists are provided on the back of each case.


There's actually an entire disc devoted to bonus features (nicknamed "The Writers Bible", above right), but don't get too excited. Essentially, most of what's here is a series of short recaps, character profiles and storyboards; these prove to be fairly dry and of little interest to all but those new to the series. These self-explanatory shorts include "The Back Story" (1:12), The Series" (2:55), "The Heroes" (Mario, Luigi, Princess Toadstool and Toad, 4:53 total) and "The Villains" (King Koopa and his seven Koopalings, 5:24 total). Devoid of any actual creator input, they serve as little more than throwaway snippets of recycled episode footage.


Our final two extras are slightly more interesting. "The Worlds" includes 21 short galleries of background and concept art from most of the included episodes, though a bit more context might've strengthened the overall effect. "The Music" presents 10 original short songs from the series, playable by a standard menu interface (sorry, iPod fanatics!). This isn't exactly new material, but it's nice to have most of the musical content grouped in one place.


All bonus features are presented in 1.33:1 format and do not include optional subtitles or Closed Captions. With no participation from the creative team or voice talent, this section isn't exactly worth writing home about.


It's always disappointing when a halfway-decent series gets a lackluster DVD treatment, especially since Shout! Factory has a fairly consistent track record for cult favorites. The Adventures of Super Mario Bros. 3 was never a shining beacon of animation, but the series' fun atmosphere, oddball plots and colorful characters made it easy to digest. Unfortunately, this boxed set doesn't particularly shine in any department, from the shaky technical presentation to the half-baked assortment of extras. Die-hard Mario fans should be satisfied with the modest price tag, but there are simply too many problems with this collection to consider it a keeper. Rent It instead.


Other Links of Interest: The Super Mario Soundboard | The Super Mario Bros. Super Show DVD Reviews

---
Randy Miller III is an affable office monkey based in Harrisburg, PA. He also does freelance graphic design projects and works in a local gallery. When he's not doing that, he enjoys slacking off, second-guessing himself and writing things in third person.

---
Sponsored Links
Sponsored Links