Like some souped-up modern take on Fielding's Tom Jones, 1990's Chancer: Series 1, the thirteen episode series from Britain's Granada Television, is a marvelously involving soaper starring Clive Owen in what the DVD box claims was his breakout role. When this witty, delightfully convoluted drama sticks to the main subplot - the rise, fall, and rise...and then fall (?) of charming, sexy swindler Stephen Crane - it's enormously entertaining.
With a plot far too long and complicated to accurately summarize here - nor would I want to spoil it for you - I can give you a brief overview of what happens in Chancer: Series 1. Handsome, wily, cocky Stephen Crane (Clive Owen), an industrial business analyst for a prestigious London bank, has the world by the tail - or at least he thinks he does. Living in a posh apartment on the Thames, with a gorgeous, beautiful blonde girlfriend, Joanna Franklyn (Susannah Harker), Stephen plays fast and loose with business ethics at the work place. A phone call from a friend, Gavin Nichols (Matthew Marsh), draws Stephen into a failing family business that will profoundly challenge everything Stephen has believed about others and himself.
Gavin is married to Penny Nichols (Caroline Langrishe), one of the daughters of Robert Douglas (Benjamin Whitrow), the owner and managing director of Douglas Motors, a long-established company dedicated to making the finest hand-crafted roadsters in the world. Years of mismanagement, though, have endangered the company, and Gavin brings in Stephen as a "white knight," hoping Stephen's banking connections can save the Douglas firm. Stephen, through a trumped-up business plan, tricks his devious, evil boss Jimmy Blake (Leslie Phillips), into investing 500,000 pounds into Douglas, setting into motion a life-and-death struggle between Jimmy and Stephen, with Jimmy vowing to bury Stephen professionally once he finds out that he's been duped into supporting a failing company.
Complicating Stephen's constant scamming to keep Douglas Motors afloat is his personal life, which is equally chaotic. After using the bantering, intelligent Joanna for one too many scams (which costs her her job at an investment firm), she cuts him loose. Stephen then turns to headstrong yet emotionally cautious Victoria Douglas (Lynsey Baxter), the other Douglas daughter, and a top-flight academic at the local university. Further turmoil hits the Douglas family, as long-lost son Jaimie (Sean Pertwee) returns from the Legionnaires; Gavin is discovered in an affair; and Robert becomes enamored with a streetwalker. But events start to spiral out of control when Stephen must fend off the concerted efforts of vengeful Jimmy Blake, along with his second-in-command Piers Garfield-Ward (Simon Shepherd) - who sets his sights on Joanna - to bring Douglas Motors down in an effort to destroy Stephen. Despite their efforts, nothing can prepare Stephen for the deeply damaging psychological games that Joanna's father, the fabulously wealthy Tom Franklyn (Peter Vaughan), perpetrates on Stephen, once he learns that Stephen is the key to Douglas Motors (which he covets also), as well as the key to his daughter's happiness.
Chancer: Series 1 has quite a few balls in the air, and for the most part, manages to juggle them quite well. Obviously, the strongest element of the series is the Stephen Crane main plot. The deliciously twisty financial backstabbing between Stephen and boss Jimmy Blake (played by one of my favorites, Leslie Phillips, from the Carry On films - "Ding dong!") carry the most weight in the show, and rightfully so. Owen, all youthful cockiness and sex appeal, is totally endearing as the slightly obnoxious, disarmingly crooked scoundrel Stephen Crane; he's the kind of guy that every guy dreads working with, and whom most women can't resist. It's no wonder this role pushed him further into the limelight; what a pity he turned down the chance to be the new 007. But it's not just a flash role; there's real depth to Owen's approach, as well, with the hustling Stephen growing emotionally throughout the series, until he emerges as a fully developed character with layers of complexity. Nowhere is this more apparent than in the final episode in the series, Love, where Owen matches acting chops with another favorite of mine, veteran character actor Peter Vaughan, in a increasingly perverse game of psychological one-upmanship, right out of Anthony Shaffer's Sleuth. What starts off as a comically designed series of mishaps for the two, quickly becomes deadly serious, giving the ending of Chancer: Series 1, at the same time, a degenerate thrill and an emotional resonance that the audience never expected was coming.
Where Chancer: Series 1 stumbles is when the series veers away from Stephen Crane's exploits to concentrate on the Douglas family. While these scenes are competently done by screenwriters Guy Andrews, Tony Grounds, and Simon Burke, they can't hold a dramatic candle to the drive and pulse of the Crane scenes, and therefore sometimes come off as filler. The entire subplot involving Gavin and Penny's marriage, while well acted, seems largely superfluous, and a curious, totally unexplained subplot involving Robert and a prostitute, comes of rather badly. Of course, it's necessary to have some backstory on the Douglas family, to further illustrate Stephen's rise and fall, but that backstory can at times take up too much of Chancer: Series 1. Still, the specter of Stephen Crane looms over these diversions, keeping us on edge, waiting for his return. Chancer: Series 1's direction, by Alan Grint and Laurence Moody, is clean and unadulterated; it's fairly generic talking heads framing, but with a story like Chancer: Series 1, the emphasis should be on directing the actors, which Grint and Moody do expertly.
The DVD:
The Video:
The full frame video image for Chancer: Series 1 is not the greatest, with a relatively dark, noisy video look that falls apart on a big screen. But seen on a regular sized TV, you won't mind; you'll be concentrating on the story.
The Audio:
The levels on the Dolby Digital English mono mix are all over the place; sometimes you can barely hear the dialogue, and other times it's blaring. Subtitles or close-captioning would have helped with the sometimes thick accents, but no so luck; there are none.
The Extras:
There's a photo gallery and text bios on the cast. Nothing special either way.
Final Thoughts:
In the witty, layered tradition of Fielding or Dickens, Chancer: Series 1 tells an utterly beguiling story of a cocky, sexy con man and rogue who uses everyone in his path as he claws out a place in business -- while miraculously staying completely in the audience's sympathies. If you're a fan of Clive Owen, Chancer: Series 1 is necessary viewing in seeing the star confidently holding together this thirteen hour epic. Witty, fast-moving, dramatically complex, and totally engrossing, Chancer: Series 1 is sensational serial British TV. I highly recommend Chancer: Series 1.
---
Paul Mavis is an internationally published film and television historian, a member of the Online Film Critics Society, and the author of The Espionage Filmography.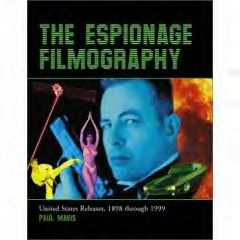 p>