Trading Places: ''Looking Good, Feeling Good'' Edition
List Price: $14.99 [Buy now and save at Amazon]
---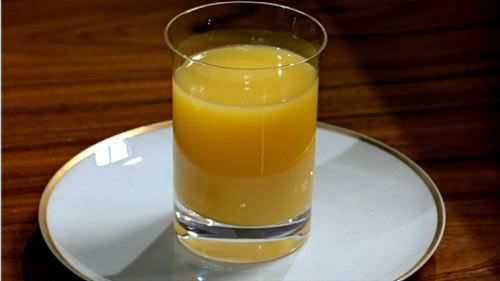 As one of the most unlikely but durable comedies of the 1980s, John Landis' Trading Places (1983) reminds us that you can't judge a stockbroker by his cover. This tale of love, loss, luck and legal tender helped to catapult stars Eddie Murphy (on the strength of 48 Hours) and Dan Aykroyd to bigger and better things...but make no mistake about it, Trading Places is hardly a mere stepping stone in either career. To make a long story short, movie fans who like their comedies sharp but good-natured have come to the right place.
Though any such comedy fan worth their salt should be familiar with Trading Places, there's always room for one more synopsis. Murphy and Aykroyd star as Billy Ray Valentine and Louis Winthorpe III, respectively---and though we'll eventually discover that they have much in common, we're introduced to them at different ends of the social spectrum. Valentine is a small-time hustler scamming sympathetic folks for spare change; Winthorpe lives luxuriously as a commodities broker for the successful firm of Duke & Duke.
Speaking of Duke & Duke (also known as Randolph [Ralph Bellamy] and Mortimer [Don Ameche]), the wealthy brothers decide to settle a "nature vs. nurture" bet in an unconventional manner: by taking away Winthorpe's job and reputation, replacing the cocky executive with the equally cocky hustler after their paths cross. What follows is a split tale of rags to riches and riches to rags, though our dual protagonists learn to work together once the brothers' sinister bet is exposed. The film's third act and conclusion seem a bit too neatly set up and executed, but Trading Places boasts a strong foundation anchored by solid performances and side-spilling twists and turns.
Jamie Lee Curtis also stars as the financially ambitious prostitute Ophelia, who's responsible for at least two of the film's most memorable sights. Still, Ophelia is much more than just eye candy: she proves to be an interesting parallel to Valentine and Winthorpe, reminding us that guys in suits aren't the only ones who take their investments seriously. Denholm Elliott is also memorable as the stoic but dedicated butler of Winthorpe...and eventually Valentine, of course. None are as perfectly cast as Murphy and Aykroyd, however: they play their characters for laughs, but the careful balance of social stereotypes and unpredictability never feels strained or forced.
Still, the film's final act has always seemed like a slightly awkward fit. By the time our protagonists' over-the-top revenge scheme is spelled out, it's executed with relative ease. A few more surprises later in the game would've given Trading Places that extra little boost---and though it's certainly a solid and entertaining comedy on its own terms, it can't help but feel a little too neat and tidy during the final stretch. Still, the potent blend of social commentary and over-the-top twists of fate has kept Trading Places going strong for almost 25 years.
In any case, this re-release of Trading Places is more about the DVD than the movie itself. Owners of the original 2002 release will appreciate the improved technical presentation and new bonus features, while those who don't yet own it on DVD will be tempted by the reasonable price tag. Dubbed the "Looking Good, Feeling Good" Edition, this well-rounded package finally does the film justice. Let's take a closer look, shall we?
Quality Control Department
Video & Audio Quality
Presented in its original 1.85:1 aspect ratio and enhanced for 16x9 displays, Trading Places looks surprisingly crisp for a 1983 comedy. The slightly subdued color palette is clean and natural, while black levels are typically rock solid. Edge enhancement and other digital problems aren't on display, though very mild amounts of dirt and debris can be spotted if you look hard enough. It's a terrific image, all things considered, and one that offers several improvements over the original anamorphic disc.
The included Dolby Digital 5.1 and 2.0 Stereo mixes (along with separate mono tracks in French, Portuguese and Spanish) aren't quite as impressive, though Trading Places was never meant to be a sonic powerhouse. Music cues are often full and natural, though a good portion of the dialogue sounds fairly thin and weak in direct comparison. Rear channels are only active during a handful of sequences, but these offer a few subtle atmospheric touches along the way. Optional English subtitles and Closed Captions are provided during the main feature and bonus material; optional Spanish, French and Portuguese subs are also included during the latter.
Menu Design, Presentation & Packaging

Seen above, the animated menu designs are basic and easy to navigate. The 116-minute main feature has been divided into 20 chapters, while no obvious layer change was detected during playback. This one-disc release is housed in a standard black keepcase and includes a promotional coupon for select Paramount titles.

Bonus Features

Since the original 2002 release didn't include any additional extras, it's nice to know that we get a few goodies this time around...though oddly enough, an audio commentary isn't part of the deal. The main attraction is a collection of retrospective featurettes, starting with "Insider Trading: The Making of Trading Places" (18:26, below left), a general behind-the scenes look at the film's production and impact. Featuring comments from John Landis, Eddie Murphy, Dan Ackroyd, Jamie Lee Curtis and more, this gets by on charisma rather than content: it's obvious that Trading Places was a fun film to make, judging by the fond memories of the cast and crew members.

The making-of featurette stands in good contrast with "Trading Stories" (7:59), a collection of 1983 publicity interviews featuring Landis, Murphy, Aykroyd and Curtis. It's great to see this little time capsule mixed in with the retrospective pieces, especially since those interviewed are generally candid and in good spirits.

Next up is a lone Deleted Scene (3:09), presented with optional audio commentary by executive producer George Folsey, Jr. This isn't a particularly strong scene: essentially, it shows us exactly how the infamous crop report was stolen. It's easy to see why this clip didn't make the final cut, but fans should have a look anyway.
A pair of newer featurettes is also on board: "Dressing the Part" (6:29) and "The Trade in Trading Places" (5:24). The former is somewhat of an odd inclusion, as the main feature is hardly regarded as a detailed costume epic. Still, the comments from designer Deborah Nadoolman---as well as Landis, Aykroyd and Curtis---are interesting enough to make this worth checking out. The latter feels like a more comfortable fit, focusing on the stock market atmosphere employed by the film; peppered with comments by industry analysts and traders, this is recommended viewing for anyone unfamiliar with the business.
Somewhat tucked away is a feature-length Trivia Track, which is also accessible as the last subtitle option during the main feature. It's hardly a proper substitute for an audio commentary, but those searching for additional insight and goofy trivia bits should feel free to browse.
The last extra is certainly a gem: we're treated to a brief Industry Promotional Piece (4:19, above right) that's been stashed in John Landis' garage for over two decades. Essentially, this is an improvised, work-in-progress Trading Places plug by Murphy and Aykroyd, intercut with rough filmed sequences. There's some seriously funny material in here, so fans of the film will certainly want to check this one out. A few Paramount Previews are also included, though the film's trailer is nowhere to be found.
All bonus features are presented in a 1.33:1 format and feature non-anamorphic film clips. As mentioned earlier, subtitles are also available for the extras in English, Spanish, French and Portuguese. It's a nice touch on an already well-rounded Special Edition.
Final Thoughts
Trading Places isn't quite a perfect picture or a non-stop laugh riot, but it holds up surprisingly well for a 24 year-old comedy. Boasting terrific performances and a prickly but good-hearted story, fans of Eddie Murphy and Dan Ackroyd will enjoy revisiting this entertaining tale of riches to rags...to riches. Paramount's 2002 release paired the film with a decent technical presentation, but this "Looking Good, Feeling Good" Edition ups the ante with a better transfer and a collection of interesting extras. Owners of the previous disc will find this a solid upgrade, while those new to the film should consider Trading Places a safe blind buy. Highly Recommended.
---
Randy Miller III is an affable office monkey based in Harrisburg, PA. He also does freelance graphic design projects and works in a local gallery. When he's not doing that, he enjoys slacking off, second-guessing himself and writing things in third person.
---

---
C O N T E N T

---
V I D E O

---
A U D I O

---
E X T R A S

---
R E P L A Y

---
A D V I C E
Highly Recommended
---
E - M A I L
this review to a friend
Sponsored Links
Sponsored Links