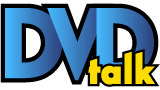 Basic Instinct - Unrated Director's Cut
List Price: $29.99 [Buy now and save at Amazon]
---


"I think she's the fuck of the century."


The Movie:

Thank god for Paul Verhoeven. Nobody makes movies like he does, though many have certainly tried. For those who would argue that even the best director is nothing without a good script, just look at what the crazy Dutchman made from Basic Instinct, based on a completely idiotic screenplay that megalomaniac writer Joe Eszterhas had already sold once under the title Jagged Edge and would recycle again later for Jade. Broken down to a story level, these are all basically the same movie with only superficial changes in detail or character names. Yet Basic Instinct stands head and shoulders above the others, as well as above its own wretched sequel and countless imitators. It's the best (some would say the only good one at all) film in the entire "erotic thriller" genre, and the credit belongs wholly to Verhoeven. The man is an auteur of trash. He elevates garbage to the status of art.


Michael Douglas stars as San Francisco homicide detective Nick Curran, the type of cocky asshole the actor specialized in throughout the '80s and '90s. A (supposedly) recently sober boozehound with a coke problem and anger management issues who's still on the outs with Internal Affairs over shooting some tourists (Whoopsies!),




Curran is assigned the grisly murder of a retired rock star icepicked to death during the throws of sexual orgasm. "He got off while he got off", Eszterhas has one of the other detectives insightfully explain. The investigation leads to the rocker's girlfriend, a blonde sexpot and seemingly amoral authoress whose last book was about a woman who icepicks a retired rock star to death during sex. Hmmm, what a coincidence. To top it off, Catherine Tramell (Sharon Stone) has a fondness for playing mind games with cops, and practically dares Nick to find her guilty of something, anything at all, which he would gladly do if only there were any evidence. In the meantime, even though he's certain Tramell is the murderer, Nick decides to let her screw with him all she wants, in both the mental and physical senses. The two knock boots all over the place, the threat of his own possible death bringing a special thrill to their torrid affair.


Since Eszterhas is fundamentally a sexist jerkoff, the Basic Instinct screenplay takes a dim view of the female gender, all of whom are depicted at a minimum as deceitful whores if not outright evil murderous bitches. In another director's hands, the film's misogyny would be unbearable, but Verhoeven embraces the movie's own basest instincts and turns them on their ear. In his view, Tramell is the hero of the story, using her omnivorous sexuality as a weapon against a male-dominated world. She plays the traditional male role of aggressor, making Curran her bitch. She's smarter than any man in the movie, and proves worthy of earning her own sort of happy ending, even if that means getting away with murder.


To that end, the plot's mystery is basically irrelevant and the mechanics of getting to its conclusion patently absurd. Apparently, in Eszterhas' bizarre alternate universe,




there are no such things as fingerprints or DNA, because if there were this case would be closed within the first 10 minutes. What police department would let people this screwed up lead investigations that they blatantly have conflicts of interest with? Fortunately, Verhoeven recognizes that logic or common sense have no place in this story. The director has fun winding his way through a series of red herrings involving Tramell's lesbian girlfriend (the sizzling Leilani Sarelle), as well as Nick's own former girlfriend, who just happens to be the police psychologist tasked with profiling the villain (Jeanne Tripplehorn, tramped up in big glasses, an inappropriately short business skirt, and fishnet stockings like something out of a porno), but in the end the identity of the killer doesn't even matter, a point hammered home in the fake-out ending. Right from the opening scene, we all know what really happened, and everything leading up to that revelation is just smoke and mirrors. Basic Instinct isn't a mystery at all; it's a sexually charged fever dream, pure style over substance.


And what a glorious, gaudy dream it is. The movie is entirely ridiculous but insanely entertaining. Playing up the San Francisco locations, Verhoeven directs the picture like Hitchcock on steroids, turning it into a cross between Vertigo, gritty '70s cop thrillers, and lurid Cinemax After Dark softcore porn, envisioned through his own distinctly European outsider's view of American culture. The men are all chauvinist pigs and the women monstrous whores. The movie's visuals and rhythms are sleek and seductive. Its dialogue, never the type that real human beings might speak, revels in its artificiality. Sharon Stone delivers a true star-making performance, vamping it up as the brilliant, soulless Tramell and fearlessly jumping into the steamy, no-holds-barred sex scenes that Verhoeven stages with animalistic passion. Basic Instinct is scorching hot, totally preposterous, and entertaining as hell. If ever there were a masterpiece made from the detritus of America's pop art wasteland, this is it.


The Blu-ray Disc:

Basic Instinct has been released on the Blu-ray format by Lionsgate Entertainment. The disc contains the Unrated Director's Cut previously released on laserdisc and DVD, which includes a smidge of extra gore (one cheesy mannequin effect shouldn't have been put back in) and smutty sex action (that notorious close-up of Sharon Stone's vagina truly does belong in the movie, however). The disc automatically opens with two Lionsgate trailers that can thankfully be skipped but are a nuisance.


The movie was also released on the HD DVD format in November of 2006 by Studio Canal in Europe.


Blu-ray discs are only playable in a compatible Blu-ray player. They will not function in a standard DVD player or in an HD DVD player. Please note that the star rating scales for video and audio are relative to other High Definition disc content, not to traditional DVD.



Video:

The Basic Instinct Blu-ray is encoded in High Definition 1080p format using MPEG4 AVC compression on a single-layer 25 gb disc. The movie is presented in its theatrical aspect ratio of approximately 2.35:1 with letterbox bars at the top and bottom of the 16:9 frame.


Basic Instinct has had a pretty checkered history on home video.




The movie has very stylish photography but previous laserdisc and DVD editions have ranged from downright awful to barely mediocre. The Blu-ray continues that tradition, sadly. It's the best-looking home video release of the film that I've seen (note that I have not viewed the European HD DVD), and some scenes are relatively nice, but on the whole the High-Def transfer doesn't much impress. The picture is a bit soft and has rather dull colors. Flesh tones are nonetheless frequently an unnatural shade of orange. Close-up shots tend to look pretty good, and the image is indisputably High Definition, but medium and wide shots look dupey and lose detail. The diagonal lines over the opening titles exhibit jaggies, and the natural film grain in the photography has been DNR'ed into oblivion, with an obvious loss of detail in the process. It's not a terrible transfer, but definitely not a great one either.


[Update: The HD DVD is reviewed here.]


The Basic Instinct Blu-ray disc is not flagged with an Image Constraint Token and will play in full High Definition quality over a Blu-ray player's analog Component Video outputs.


The photo images used in this article were taken from the DVD edition for illustrative purposes only, and are not intended to demonstrate Blu-ray picture quality.


Audio:

The movie's soundtrack is provided in DTS-HD High Resolution 6.1 format (not to be confused with the lossless DTS-HD Master Audio codec) or in standard Dolby Digital-EX 5.1. The mix is a little dated and features mostly shallow bass and little to no surround activity. The musical score does have nice front channel separation, however. The opening theme sounds a little thin and even warbly, but musical fidelity improves as the movie goes along. Jerry Goldsmith's shrieking violins remain quite effective. The dance club scene is the movie's auditory high point, with the most aggressive use of surround activity and a thumping Euro house beat.


Subs & Dubs:

Optional subtitles - English or Spanish.

Alternate language tracks - N/A.


Extras:

The bonus features on this Blu-ray title are duplicated from the DVD edition. All of the important supplements from the 2001 Special Edition DVD (the one in the silly icepick packaging) have carried over.


Audio Commentary with Director Paul Verhoeven and Director of Photography Jan de Bont - The two Dutch men have similar accents and speak quickly, but luckily remain coherent and engaging throughout the run of the movie. Verhoeven's commentaries vary in quality depending on the co-participants he has with him. Left to his own devices without good moderation, the director tends to get sidetracked into dull plot recap or repetitive statements (as anyone who's suffered through his Total Recall track will attest). In this one, he and de Bont play well off each other and have a good chat about technical elements, cinematic influences, story, and the logistics of staging the sex scenes (described with hilarious frankness).


Audio Commentary with Feminist Critic and Author Camille Paglia - Simply awesome. If this wasn't the best idea for an audio commentary in the history of such things, I don't know what is. The self-described "feminist bisexual egomaniac" delivers a riotously entertaining audio lecture about a film that is, as she puts it with deadly seriousness, "a classic beloved by audiences around the world". The woman may be nuts, but it's the fun kind of nuts. Digging right in with her patented brand of over-analysis, Paglia attempts to put the movie's story, themes, and style into context with the tradition of Hollywood femme fatales, psychoanalysis, classical mythology, and Cubist art among many other things. The phrase "wet tumescent sexual attraction" comes up in the process, naturally. The author speaks steadily for the first hour, but unfortunately loses steam after that and begins leaving large gaps in her talk during the second half of the movie. There's some good stuff at the end, though.


Blonde Poison: The Making of Basic Instinct (30 min., SD) - This decent overview of the movie's production features interviews with Verhoeven, de Bont, Jerry Goldsmith, producer Alan Marshall, and editor Frank Urioste, as well as vintage EPK clips from stars Douglas and Stone. Covered are topics such as Michael Douglas' eager willingness to go all-out for the role, the search for the right leading actress, the director's insistence that the sex scenes not hold back, and the controversy that erupted when production was interrupted by gay and lesbian protestors (Verhoeven still sounds bitter about that). At the end of the piece, Verhoeven beams quite proudly over his achievement, even while admitting that the script had an "idiotic premise".


Cleaning Up Basic Instinct (5 min., SD) - Comparison clips of the movie's theatrical cut and the censored TV edit with some very funny overdubs.


Screen Tests (9 min., SD) - Previously found as an easter egg on the DVD edition, the Blu-ray presents these Jeanne Tripplehorn and Sharon Stone screen tests out in the open where anyone can find them.


Storyboard Comparisons (8 min., SD) - The sex scenes, car chase, and elevator murder are shown in (quite graphic) storyboard form.


Theatrical Trailer (2 min., SD) - The trailer looks to have been taken from a VHS source and is badly cropped. Parts of it are a little cheesy, but as a whole it's pretty effective.




Missing from the DVD are some text production notes, a still gallery, and of course the icepick packaging. None are significant losses.






Final Thoughts:

A classic trash art masterpiece, Basic Instinct remains as entertaining as ever. Sadly, the Blu-ray has a mediocre transfer and sound, much like every other home video edition of the movie, but the bonus features carried over from the last Special Edition DVD are fun. The disc earns a qualified recommendation.


Related Articles:

Basic Instinct (HD DVD)

Basic Instinct 2: Risk Addiction (Blu-ray) - Awful sequel

Black Rain (HD DVD) - Michael Douglas

RoboCop (Blu-ray) - Paul Verhoeven

Traffic (HD DVD) - Michael Douglas

HD Review Index

Samsung BD-P1000 Blu-ray Player
---
C O N T E N T

---
V I D E O

---
A U D I O

---
E X T R A S

---
R E P L A Y

---
A D V I C E
Recommended
---
E - M A I L
this review to a friend
Sponsored Links
Sponsored Links