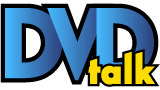 List Price: $59.98 [Buy now and save at Amazon]
---

The Fifth Season


Monk is one of my favorite television series. Since its initial debut, I've been a fan. For those who are not familiar with the show, it is about an obsessive compulsive detective. Tony Shalhoub plays Adrian Monk, who is as brilliant as he is weird. He is a former detective with the San Francisco Police Department. Four years before the series' debut, Monk went through a tragic life changing event. The effects drove his obsessive compulsive personality to the surface and left him incapable of taking care of himself. And joining him since the middle of season three is his personal assistant and aid Natalie Teeger (Traylor Howard). With her help, Monk works as a private consultant to the police department. He has helped his friends Captain Leland Stottlemeyer (Ted Levine) and Lt. Randall Disher (Jason Gray-Stanford) solve some of the city's toughest and weirdest cases. For more details about the early seasons of this wonderful series be sure to check out DVD Talk's reviews of season one, season two, season three, and season four.


Season five is another successful venture in the world of Monk. Shalhoub continues with an all-star lineup to deliver a hilarious blend of mystery and comedy. The season five storylines tackle some pretty fun cases involving a Hollywood movie about Monk, a city-wide garbage strike, Dr. Krouger retiring, and a Monk meeting his dad. The season also has several guest stars who make for fun characters.


The season begins with the episode "Mr. Monk and the Actor". Monk and friends find out that Hollywood is going to make a movie based upon the case from the season four episode "Mr. Monk and the Astronaut". The actor playing Monk is David Ruskin (Stanley Tucci). Ruskin is known for getting a little too involved in his roles, and takes on the mantle of Monk too far. Tucci gives a solid performance as "Monk" and unfortunately for the real Monk, helps draw out suppressed feelings about Trudy's death. Meanwhile, Greg Grunberg guest stars as a killer.


The next episode is "Mr. Monk and the Garbage Strike", which is a classic. The city of San Francisco undergoes a garbage strike and it drives Monk crazy. This plotline setup is what makes it stand out from all other episodes. The simplistic situation of a garbage strike makes for one hilarious joke after the other with Monk's OCDs going berserk. The actual case is about a murdered union official and the mayor is the prime suspect. Monk has to overcome the stench of garbage to solve the case.


"Mr. Monk Gets a New Shrink" is another strong episode. Dr. Krouger retires after it appears a former patient killed his cleaning lady while breaking into his office. Monk and fellow patient Harold (Tim Bagley) react poorly to the situation and compete with each other to get Krouger's attention. Meanwhile, they stumble into a big case with Gordon Clapp guest starring as the not-so-good-guy.


"Mr. Monk Meets His Dad" marks a big step for Monk; he meets his dad, Jack Monk (Dan Hedaya), for the first time. Jack walked out on Monk and his brother Ambrose (John Tuturro) long, long ago. Out of the blue, Monk finds out his dad is in town. The catch is that he has to leave with him on a job. Monk goes with him on a wild cross-country trek, only to find himself in the middle of a crime. The disappointing part about this episode is the lack of Tuturro. It would have been a lot more fun to see both brothers reuniting with Jack. Still, the episode is quite with plenty of laughs and also a nice dramatic subtext.


For the rest of the season, there are several other strong episodes with good guest stars like Andy Richter in "Mr. Monk Makes A Friend", Sean Astin in "Mr. Monk Is At Your Service", Steven Weber in "Mr. Monk Is On the Air", and Dan Butler in "Mr. Monk Goes to the Hospital". Overall, the season five episodes continue to deliver strong content with a lot of comedy, a dash of drama, and a handful of mystery. It is a great blend that helps keep this series fresh.


Another continued strength in Monk's fifth season is the stellar cast. At the fore, Shalhoub's performance is never better. He is at the top of his game and delivers his OCD antics and quirky behavior with perfection. His chemistry with the rest of the cast is excellent. Howard is a great counterpart to Shalhoub. She gives him the confidence and courage to keep on going, as well as getting in a few good jokes. Both Levine and Gray-Stanford make for fun characters, with Levine as the steady captain and Gray-Stanford as the clumsy lieutenant. It is a great mix of characters. In the end, Monk's fifth season is quite strong and stands out.


Episode Guide


1. Mr. Monk and the Actor: It's lights, camera, trouble when a famous actor preparing to play Monk in an upcoming film shadows the detective and becomes too involved in an investigation.


2. Mr. Monk and the Garbage Strike: The largest garbage strike in San Francisco history may be prolonged when the union boss is found dead, and it's up to Monk to determine whether the cause of death was suicide or murder.


3. Mr. Monk and the Big Game: It's no game when the popular coach of Julie's basketball team dies under strange circumstances, and the girls hire Monk to prove that she was really murdered.


4. Mr. Monk Can't See a Thing: When Monk loses his eyesight, he must rely on his other senses to help him see the facts of the case and identify the killer.


5. Mr. Monk, Private Eye: Natalie convinces Monk to go into business for himself as a private eye, and his first case is a tedious fender-bender--that quickly evolves into a homicide investigation.


6. Mr. Monk and the Class Reunion: Monk attends his twenty-five-year college reunion, but the stroll down memory lane takes a bizarre twist when a former university nurse is found dead.


7. Mr. Monk Gets a New Shrink: When his office cleaning lady is found murdered, Monk's therapist abruptly retires, and the panicked detective sets out to solve the case and get the doctor back to work.


8. Mr. Monk Goes to a Rock Concert: Stottlemeyer's son skips school to attend a rock concert, and Monk and Natalie reluctantly help the captain find him, but they soon find themselves investigating a roadie's death.


9. Mr. Monk Meets His Dad: When the truck-driving father Monk has not seen in forty years rolls into town, their reunion is marred by a mystery that may prevent them from spending Christmas together.


10. Mr. Monk and the Leper (Black and White version): A millionaire with leprosy comes out of hiding to hire Monk, whose fear of contracting the disease causes him to flee from the man and his lucrative offer.


11. Mr. Monk and the Leper (Color version): A millionaire with leprosy comes out of hiding to hire Monk, whose fear of contracting the disease causes him to flee from the man and his lucrative offer.


12. Mr. Monk Makes a Friend: For the first time in his life, Monk has a buddy--and the sneaking suspicion that the fun-loving man has ulterior motives.


13. Mr. Monk Is at Your Service: When her parents' wealthy neighbors die under suspicious circumstances, Natalie hires Monk, who soon begins to work undercover as a butler.


14. Mr. Monk Is On the Air: A shock jock's wife has died, and Monk is certain that the radio personality is responsible for her death despite the man's airtight alibi.


15. Mr. Monk Visits a Farm: Lieutenant Disher inherits his uncle's farm when the man commits suicide, but after starting a new life in the country, he begins to think that it may have been murder and looks to Monk for help.


16. Mr. Monk and the Really, Really Dead Guy: Monk pairs his good, old-fashioned sleuthing skills with a federal agent's forensic technology in order to take down the "Six Way Killer," who has promised to strike again.


17. Mr. Monk Goes to the Hospital: A blood nose takes Monk to the emergency room, where he becomes involved in a case after discovering that his doctor is dead.


The DVD



Video:

The video is given in 1.78:1 ratio anamorphic widescreen color. Like previous season releases, the picture looks good. There are a few distortions in the picture during heavy movement and some minor compression artifacts, but nothing too bad. Overall it looks good.


Audio:

The audio track is given in English 2.0 Dolby Digital stereo sound. The audio track sounds clear and crisp, with a rather flat tone as the show is primarily dialogue. I found that the quality was more than sufficient and held to the same standards set by the picture quality. This release also has English subtitles.


Extras:

Past season sets have come with multiple featurettes and related items. The season five extras come with a different array of extras. This season includes the pilot episode from the sister comedy/crime drama Psyche, an audio commentary, and several Monk shorts.




Psych "Pilot": Frustrated by a high-profile kidnapping case, the Santa Barbara Police Department reluctantly hires Shawn Spencer, a slacker who claims to have psychic powers who goes on to open his own agency, Psych.


Audio commentary: The episode "Mr. Monk and the Leper" has an episode commentary with Tony Shalhoub, Jason Gray-Stanford, Ted Levine, Traylor Howard, Sarah Brown, David Hoberman, Andy Breckman, and Randall Zisk. It is a bit busy with some many people, but it is still a great extra. I hope future seasons will include more commentaries.


Webisodes are shorts that USA put on their website for viewers to watch. They do not focus on Monk solving crimes, but rather on Monk being Monk. They are good for quick laughs. You will get to see Monk in "Mr. Monk and Dr. Kroger" (1:57), "Mr. Monk and the Computer" (2:00), "Mr. Monk and the Blood Test" (2:08), and "Mr. Monk Goes to the Gym" (1:44). These shorts are presented in 1.33:1 ratio full frame color.


Final Thoughts:

Monk is a really fun television series that mixes comedy, mystery, and crime. The show features an all-star cast and strong writing. Season five is another excellent collection of episodes. They are funny, intriguing, entertaining, and capture everything that is good about the show. I have seen these episodes multiple times and have thoroughly enjoyed them each time. With great content and high replay value, Monk: Season Five comes Highly Recommended.
---
C O N T E N T

---
V I D E O

---
A U D I O

---
E X T R A S

---
R E P L A Y

---
A D V I C E
Highly Recommended
---
E - M A I L
this review to a friend
Sponsored Links
Sponsored Links