Esther Williams: Volume 1
List Price: $49.98 [Buy now and save at Amazon]
---
Warner Home Video has released Esther Williams: Volume 1, an extras-heavy collection of five of her M-G-M "Aqua-Musicals" (Bathing Beauty, Easy to Wed, On an Island With You, Neptune's Daughter, and Dangerous When Wet). Esther Williams was really rather unique among other Hollywood stars; she could rightfully lay claim to sole ownership of her own sub-genre: the water musical. While certainly a very few iconic actors can be thought of as leaders in their genres - such as John Wayne in westerns, or Bette Davis in melodramas - they certainly weren't the only performers working in those types of films. Esther Williams, on the other hand, had no competition; she was unique and solitary unto herself. And lest you think the water musical was some kind of fluke or minor success with the public, Esther Williams' films made millions and millions at the box office (far more than the so-called "prestige" films that critics championed, and that everybody remembers today), with Esther routinely ranked as a Top Ten box office draw for years during the 1940s and 1950s.
Watching the Esther Williams: Volume 1 collection on DVD, I can't say that the films included here are any great shakes, at least from the standpoints of directing, writing or even performing - something that Esther herself has made clear in countless interviews and in her wonderful autobiography. So it makes for shaky going when you're trying to ascertain where Williams and her films fit into cinema history. Although to be fair, perhaps Esther's best movie, Million Dollar Mermaid, featuring her finest supporting cast including Victor Mature and Walter Pigeon, isn't included in this collection.
What these films provide is escapism, a Technicolor-soaked journey through improbable comedic, romantic and dramatic situations, as well as elaborate water production numbers that transferred the intricacy of Busby Berkeley's stage choreography, underwater. To a war-weary world movie audience (Bathing Beauty premiered in 1944), an Esther Williams film must have looked like something from Mars. M-G-M, hoping to recreate the box-office that 20th Century-Fox had with the Sonja Henie films, melted the ice, threw in Esther, and shot it all in a riot of Technicolor primary color. The world's problems don't intrude in on these films; social unease and political unrest were banished from these fantasy-laden films. I wonder if when the rest of the world saw the time, money and expertise lavished on Esther's first film, all just for the effect of a gorgeous girl swimming around a pool, they couldn't help but marvel at the power that Hollywood, U.S.A. wielded. What other country would have the resources and the confidence to conjure up such an expensively crafted piece of fluff, while darkness still ruled most of the earth?
While critics then and now largely sneered at this social myopia in her films, true movie lovers understood what those critics didn't: that expertly-executed fantasy (her swimming scenes, not the films themselves) was just as valid as self-serious dramaturgy (and more potent at the box-office, too). And the utterly ridiculous nature of Esther's poolside production numbers only enhanced the marvelous unreality of these films. It's not only the fact that these sequences are so spectacularly designed and executed, it's the fact that I doubt anyone today could duplicate them. Not because we don't have the technology, but because how could you duplicate Esther Williams?
There is something indefinably "magic" about Esther when she swims. Call it star appeal, call it that elusive "X-factor," whatever. She has it. Forget the fact that she's a knockout to begin with, with an adorable, infectious smile that manages to be both erotic and wholesome at the same time. There's something else, something in her look; a freedom if you will, a joy at being set loose in the water, that's instantly transferred to the viewer. There's a moment in Bathing Beauty, her first staring film, where she does this sexy little come-hither shoulder shrug as she treads water, that hits you like a ton of bricks. Who the hell wouldn't want to jump in the water with Esther Williams after seeing that? And her films are filled with moments like that. With her strong, powerful, athletic body moving gracefully through the various water set pieces that distinguish her films, Williams doesn't look like any other major Hollywood actress of her time. Can you imagine Lana Turner, Esther's main competition at M-G-M at the time, and film's leading sex queen, paddling around in the water to the same effect? When critics discuss Williams, quite often they speak of her films as hopelessly "outdated," and they're right. But watching her swim, she herself seems incredibly modern: fit, powerful, and supremely confident.
Unfortunately, those transcendent moments in the water make watching the "dry land" portions of the five films included here in Esther Williams: Volume 1 anticlimactic. When Esther is swimming, all is right in the cinematic world, but when left to the devices of a studio that didn't go far enough to protect her as an actress, it can be rough going. There's an old saw, attributed to many people over the years, that Williams "wet" was a star, but dry.... Well, I found her to be entirely adequate "dry," although again to be fair, these films hardly challenge her as a thespian. Having read her autobiography when it came out, it was apparent that she received little or no true guidance or help from her directors, nor assistance from screenwriters and producers who wanted an "Esther Williams product." Consequently, when she was on dry land, I never felt that pull I received when watching her swim. Whatever extra spark she had swimming, would dull ever-so-slightly during her traditional dramatic scenes. Certainly Williams herself said she never felt more at home than when swimming, and that an acting career came merely as an afterthought when WWII scotched her bid for the Olympics (Williams, as you know, was a world-class amateur swimmer prior to movie stardom). That doesn't mean she doesn't try to act in these films; she does. And she's perfectly fine. But Esther Williams is not Esther Williams when dry. It's too bad that M-G-M didn't try and bring that quality out by giving her better co-stars, better scripts, and better directors (or at least, more sympathetic directors). I'll bet she would have blossomed under that kind of care.
---
BATHING BEAUTY
Songwriter Steve Elliott (Red Skelton), skirting his commitment to write a new musical for George Adams (Basil Rathbone) by hanging out in California, proposes to lovely swimming instructor Caroline Brooks (Esther Williams), who plans on giving up her job at an all-girls' college in New Jersey. However, Adams won't let Elliott go without a fight, and plots with former girlfriend Maria Dorango (Jacqueline Dalya) to stop Elliott's wedding. At the justice-of-the-peace, just as Steve and Caroline say, "I do," Dorango storms in with three red-headed youngsters, claiming that Steve's already married and the father of the boys. Caroline, heartbroken, runs back to New Jersey, with Steve and pal Mexican baritone Carlos Ramirez (don't ask why) in hot pursuit. Red, finding out that the college refuses to let him see Caroline (no men allowed), discovers a clause in the charter that doesn't specifically rule out men enrolling in the school. He promptly does, and sets about trying to win Caroline back.

Using the frequent screwball comedy framework of a married couple suddenly separated, with the husband forced to endure hardship to win back his wife, 1944's Bathing Beauty certainly offers no surprises in the comedy or romance departments. Originally conceived as a Red Skelton-only comedy called Mr. Co-Ed, Bathing Beauty was retitled once the studio saw the reaction to Esther's swimming sequences, which were inserted into the screenplay once M-G-M decided on this particular piece of fluff for her first substantial role. Red has a couple of funny sequences, such as when he pantomimes a girl putting on her face first thing in the morning, or his slapstick-heavy ballet sequence, but for the most part, he seems quite subdued (perhaps he knew the movie was getting thrown to Williams).

Williams, obviously nervous in some of her dry speaking scenes, is still more than adequate as a light romantic lead. It's when she dons a bathing suit and dives into the drink that she really nails it with the audience. Wholesome yet nice-girl sexy, Williams has an ironic rapport with the camera whenever she's in a bathing suit. When she climbs to the top of her ladder for her final swimming sequence, she has a bemused, "Can you believe this?" look on her face that quite winning. The swimming sequences are fun, but limited (Williams herself acknowledges this in her autobio, stating that they were all still in the first stages of actually trying to figure out how to film these water musicals). The cinematography for the water sequences (shot through glass in a tank, not with the camera actually in the water) can be a bit dim, with the rest of the film considered padding, with time taken up by Harry James and His Music Makers and Xavier Cugat and his Orchestra doling out numbers every ten minutes or so. But there's no denying that we're seeing something totally new and original for the first time in Bathing Beauty: an aqua-spectacular.
The DVD:
The Video:
The full frame video transfer of Bathing Beauty looks about as good as it's going to get, with the Technicolor registering, for the most part, correct. There's a lot of grain, however, in the source print, and color shifts happen often. Still, compare it with the original trailer to see how cleaned up it looks.
The Audio:
The Dolby Digital English mono soundtrack accurately represents the original theatrical presentation. English subtitles and close-captioning is available.
The Extras:
First up for bonuses is a 1996 interview with Esther hosted by Turner Classic Movies' Robert Osborne. She's as candid -- and lovely -- as always. Next, we have the Oscar-nominated short, Main Street Today, from 1944, telling the war-time story of a small town's efforts to maintain staff at an artillery factory. No main feature is complete without a cartoon, so we get Mouse Trouble, a 1944 Tom & Jerry cartoon. And finally, we get the original trailer for Bathing Beauty.
Final Thoughts:
It may be a trifle that was cobbled together to showcase Williams, but there's no denying that Bathing Beauty introduced a new kind of sub-genre to the movies, and that Esther Williams, in her element, was a star right off the bat. The spectacular finale, complete with water geysers and huge jets of flames, set the standard for future Williams water spectacles.
---
EASY TO WED
In this tepid remake of the classic Libeled Lady, snooty, haughty rich girl Connie Allenbury (Esther Williams) gets Daddy (Cecil Kellaway) to sue the New York Morning Star newspaper for libel. Reporting that Connie was the cause of a broken marriage, her father demands two million dollars in damages from longtime enemy, editor Curtis Farwood (Paul Harvey) -- a sum that would ruin the paper. Desperate, Farwood calls in hustling reporter Warren Haggerty (Keenan Wynn) to help save the newspaper. Leaving his future bride, Gladys Benton (Lucille Ball), at the church, Haggerty comes up with a plan: bring back to the paper former newsman Bill Chandler (Van Johnson), the one guy women find irresistible, and have him trick Connie into dropping the lawsuit.
Complications arise when Haggerty uses Gladys to "marry" Bill, so that when Connie becomes involved with Bill, she will become a bona fide "homewrecker." As with most screwball comedies, of course, Connie eventually does fall in love with Bill, but so does the fiery, combative Gladys, and it's up to Bill to figure out how he can keep both women happy without losing the girl he really loves, Connie.
A hit at the 1946 box office, Easy to Wed suffers in comparison to its original inspiration, the classic 1936 comedy, Libeled Lady, starring Jean Harlow, Myrna Loy, Spencer Tracy, and William Powell. Seeing those original stars, it's easy to see where Easy to Wed started to go all wrong. While Ball has a moment or two in the Harlow role, she mostly comes off as loud and unfunny, while Wynn, a marvelous character actor, can't hold a candle to Tracy's original incarnation. Van Johnson, a pleasant but rather vapid leading man at this point in his career (he was capable of quite strong dramatic performances when given the chance later on his career, such as in The Caine Mutiny), can't convey the ease and charm that Powell effortlessly exuded.
And Williams, while cute and pert, is all wrong in the Loy part. Part of Williams' appeal was her all-American wholesomeness, her girl-next-door quality that's ill-suited to playing a snotty rich girl. While Loy could be deliciously arch and still desirable, Williams comes off brittle and unskilled. And there's not too much of her here, either, with most of the film thrown to Johnson, who was just as big a box office star as Williams (he gets top-billing here). There's an extended duck-hunting sequence with Johnson (later borrowed and transformed to fishing with Rock Hudson in Man's Favorite Sport?) that goes on forever, and points out Johnson's less-than-stellar physical comedy skills. Ultimately, Easy to Wed fails because its protracted length (interminable at 110 minutes) shows how truly thin the material is, while exposing second-tier performers in roles ill-suited to their talents.
The DVD:
The Video:
This is probably the least successful transfer in the box set; there's quite a bit of grain, and the Technicolor register comes and goes at times. Sections appear pinkish or muddy, also. As well, the largely dull interiors don't exactly show off the Technicolor process all that well.
The Audio:
The Dolby Digital English mono soundtrack accurately represents the original theatrical presentation. English subtitles and close-captioning is available.
The Extras:
Sure Cures, a Pete Smith Specialty short subject is included on this disc, along with a hilarious Barney Bear cartoon (a personal favorite of mine), The Unwelcome Guest, from 1945. Original theatrical trailers for Easy to Wed and Libeled Lady are also included.
Final Thoughts:
Long-winded and criminally short on Esther in the water, Easy to Wed is definitely a lesser effort for M-G-M's mermaid.
---
ON AN ISLAND WITH YOU
Rosalind Reynolds (Esther Williams), a big-time Hollywood star, is filming a movie about a native girl and a U.S. Naval aviator in the beautiful tropical isles of Hawaii (Cyprus, Florida subs here). Her co-star is smooth, handsome Ricardo Montez (Ricardo Montalban), who loves Rosalind and proposes marriage. However, the film's technical advisor, Lieutenant Lawrence Kingslee (Peter Lawford), is enamored with Reynolds, and, when the opportunity presents itself, kidnaps Rosalind and flies her to an abandoned military base on a remote desert island.

Trying to jar her memory, Kingslee reminds Rosalind that they had meet before, when Rosalind entertained his squadron through the U.S.O.. Kingslee was brought up to take part in a skit with Rosalind, and when she kissed him, he instantly fell in love. Rosalind is less than thrilled with Kingslee's actions, and gratefully leaves the island when the Navy - and the film's assistant director, Jimmy Buckley (Jimmy Durante) - locate the missing pair. Complications ensue when Rosaline finds herself thinking about Kingslee, while Ricardo, aware that Rosalind may not be committed to marrying him, finds himself drawn to supporting player Yvonne Torro (Cyd Charisse), who has always secretly loved Ricardo. Will the couples straighten themselves out before the final splash?

On An Island With You is certainly a color-soaked romance, with some truly gorgeous Technicolor lensing down in Florida. It's also, unfortunately, a wildly implausible tale which viewers will no doubt have a hard time swallowing. Normally, that wouldn't matter in an average light-hearted Esther Williams picture, but On An Island With You has a grumpy kind of solemnity to it that seems out of place for a Williams vehicle. Montalban, never that dynamic to start with during these salad days as a contract player at M-G-M, broods and watches, but I never felt much life from him (his torrid dance with knockout Cyd Charisse, who has a thankless role here, is probably the film's highlight). But he's animated next to the positively morose Lawford, who pines and moons after Williams with all the endearment of a stalker. I can't imagine why Lawford pitched his characterization that way, but it brings down Esther's usual good cheer, as well. "Comedy relief" is supplied by Durante, but I've never found his act all that funny in films (I understand he was light-years better in his stage act), so little lift was added by his mugging and numerous patter songs. A final water ballet helps, but On An Island With You is not the most dynamic Williams pic.
The DVD:
The Video:
Certainly one of the strongest transfers here in the Esther Williams box set, On An Island With You looks fairly spectacular; the opening scene, with Ricardo serenading Williams at a beautiful lagoon, pops out with an almost 3-D effect. Grain is minimal, and the Technicolor registration looks correct throughout most of the film.
The Audio:
The Dolby Digital English mono soundtrack accurately represents the original theatrical presentation. English subtitles and close-captioning is available.
The Extras:
The Romance of Celluloid short, Personalities, is included, which shows Esther trying out for her earlier Andy Hardy part. Another hilarious Barney Bear cartoon is included: The Bear and The Hare, and On An Island With You's original theatrical trailer is included.
Final Thoughts:
Absolutely gorgeous to look at, Esther doesn't get to swim too much in On An Island With You, either, but she looks pretty good in that deep tan and wrap-around sarong, so.... Her leading men are rather glum, and her comedy relief strident, at best. Unfortunately, these disparate elements make for a subdued Williams opus.
---
NEPTUNE'S DAUGHTER
Joe Backett (Keenan Wynn), a hustling promoter, convinces swimming champion Eve Barrett (Esther Williams) to go into business together designing and manufacturing swimwear. The company is successful, largely because Eve spends all her time working, and none of it with men, all of whom she views with suspicion. Meanwhile, country club masseur Jack Spratt (Red Skelton) longs to be like South American polo champion Jose O'Rourke (Ricardo Montalban), who is visiting America for a tournament. When Jack is mistaken for Jose by Betty Barrett (Betty Garrett), Eve's sister, he continues the deception. Eve, fearing that her sister is getting involved with a South American playboy, goes to the real Jose and tries to talk him out of dating Betty. Jose, going along with the gag, blackmails Eve into going out with him, instead of Betty (who he has never met). Betty agrees, and romance begins. Of course complications arise when everyone starts to get confused as to who everyone else is, with Jack filling in for a kidnapped Jose during the climactic polo match.

Neptune's Daughter is certainly a step up from the previous On An Island With You, mostly because Esther gets to swim a little bit more here. The film's faster pace helps, as does Red's participation, although it's telling that his and Esther's billing has now reversed places since their Bathing Beauty days. Red isn't the romantic lead here; that's filled by smooth, genial Montalban, who does a nice moonlight dance with Esther by the stables. Red's strictly comedy relief and second lead for spitfire Betty Garrett. They both show a lot more life than the placid leads, but their place is with ever-present Xavier Cugat and Keenan Wynn: as filler for the romance.

Esther looks fantastic as always in her white one-piece bathing suit, and there's the beginning of a great water finale for Neptune's Daughter, with a spectacular, mesmerizing shot, from high above, of Esther swimming alone in a pitch-black pool, with only a powerful spotlight illuminating her. As the sequence progresses, there's another startling shot of Esther and Ricardo, swimming through the pool as colored banners are pulled out of their way. Suddenly, the lights in the pool come on as the studio lights go out, creating a positive/negative effect that's quite nice. But just as we're getting involved in the sequence, it's over, and far too soon. It's rather a let-down for this breezy affair; Neptune's Daughter would have gone over much better with a longer water finale.
The DVD:
The Video:
Like On An Island With You, Neptune's Daughter looks very strong here in the full frame transfer, with only occasional color shifting and registration straying. The picture is sharp and clear.
The Audio:
The Dolby Digital English mono soundtrack accurately represents the original theatrical presentation. English subtitles and close-captioning is available.
The Extras:
Included in the bonuses for Neptune's Daughter is Betty Garrett's musical number outtake, I Want My Money Back. A sequence from the 1951 comedy Callaway Went Thataway that features Esther as herself, is included here. A Pete Smith Specialty comedy short, Water Trix is included (and it's a lot of fun), along with Hatch Up Your Troubles, a classic Tom and Jerry cartoon that features a baby woodpecker. Promotional radio interviews with Esther are included, , along with original trailers for Neptune's Daughter and Esther's Take Me Out to the Ballgame, with co-stars Frank Sinatra and Gene Kelly.
Final Thoughts:
One of the speedier vehicles in this box set, Neptune's Daughter still doesn't give us enough Esther in the water (the striking finale is cruelly cut short), but at least this one keeps the plot moving along.
---
DANGEROUS WHEN WET
Katie Higgins (Esther Williams) belongs to a health-obsessed family of dairy farmers, whose father, Pa Higgins (William Demarest), leads the family every morning in a rigorous swim in the nearby pond. When snake oil salesman Windy Weebe (Jack Carson) happens upon Katie, he's immediately smitten. Asking her out, he relaxes with her on her front porch, and promptly sprains his arm when Pa Higgins arm wrestles him. Getting an idea to have Katie, who swims like a fish, promote his "Liquapep" tonic, Windy suggests she enter the London Daily Mail's annual contest to swim the English Channel. When Pa hears about this, he volunteers the whole family to participate, and off to London they go.
There, reality sets in when they discover the swim is far more rigorous - as well as longer - than they expected. The family drops out of the race, but Katie stays, mostly to help save the family farm, which Pa has endangered by buying lots of home improvements, like a new roof and a milking machine, on credit. With no chance of winning the contest, the Higgins could lose their farm. Complicating matters for Katie is Andre Lanet (Fernando Lamas), a French champagne producer who is wooing Katie. Keeping her out too late the night of her swim, he agrees to row alongside her as she attempts the Channel.
Dangerous When Wet has the distinction of being the first time Williams and future husband (sixteen years later) Lamas starred together on screen. Lamas brings quite a bit more energy and charm to his character than the similar Montalban; he has an obvious rapport with Williams that's palpable. And she seems to be responding favorably to the change-up in leads, as well. However, there's very little for either one of them to do in the thin, thin Dangerous When Wet. The opening scenes, that play like a poor M-G-M version of a Universal Ma & Pa Kettle film, jar with the later English and French sequences, creating a schism that fails to root the picture in any kind of solid, overall atmosphere. The Channel sequences seem mighty chilly and dark for an Esther Williams water musical (even though it's obviously shot in California). Something about the idea of Esther swimming in that freezing cold channel water, covered in goose grease, dampens the warm, sunny fun of her normal pool antics.
Perhaps the producers felt the same way, and that's why they introduced the central water sequence here, with Esther swimming alongside M-G-M's top animated stars, Tom & Jerry. It's a fun sequence, although not as memorable as many people have claimed it is; when I want to watch Tom & Jerry, I want mayhem and violence, which is largely subdued here as they paddle around with Esther. Still, it's a well-executed sequence, for its time. But when most fans of the movie remember this sequence as the highlight of the film, that's fairly indicative of the slight nature of Dangerous When Wet.
The DVD:
The Video:
The full frame transfer for Dangerous When Wet looks quite nice, but it's a dark picture in comparison to other Williams films, with chilly, foggy "British" scenes, and lots of nighttime shooting, that mute the impact of the Technicolor. The Tom & Jerry sequence looks good here, but there is some artifacting around Esther which I didn't notice when I saw this on television years ago.
The Audio:
The Dolby Digital English mono soundtrack accurately represents the original theatrical presentation. English subtitles and close-captioning is available.
The Extras:
There's a musical outtake included, C'Est La Guerre, that's quite nice, along with some cool audio demo recordings of Johnny Mercer's Fifi, I Got Out of Bed on the Right Side, and I Like Men. There are more promotional interviews with Esther, along with another Pete Smith Specialty comedy short, This Is a Living?. There's an appropriate Tom & Jerry cartoon included, The Cat and the Mermouse, and a trailer gallery of other Esther Williams films, including the fine Million Dollar Mermaid.
Final Thoughts:
There are two different movies at war in Dangerous When Wet: a rural family comedy versus a continental romance set against a sporting event. Neither one is given proper attention, and we wind up remembering an animated cat and mouse more than the dramatics. Still, Esther looks mighty cute in her short shorts and baseball cap.
---
Final Thoughts on the Box Set:
The five films contained in Esther Williams: Volume 1 may only be marginal entertainments in their own right, but to fans and new viewers interested in the musical genre, it's a necessary introduction to a genuinely unique and enduring star. In the water, Esther Williams could connect with an audience as effectively and powerfully as any leading star on dry land. Watching her graceful swimming through the water is as necessary a movie experience as seeing John Wayne top a rise on his horse, or Joan Crawford tear a man to shreds. I recommend Esther Williams: Volume 1.
---
Paul Mavis is an internationally published film and television historian, a member of the Online Film Critics Society, and the author of The Espionage Filmography.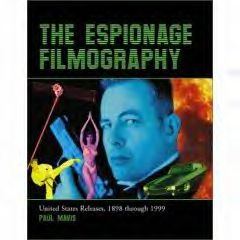 ---
C O N T E N T

---
V I D E O

---
A U D I O

---
E X T R A S

---
R E P L A Y

---
A D V I C E
Recommended
---
E - M A I L
this review to a friend
Sponsored Links
Sponsored Links