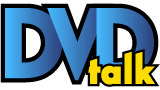 List Price: $38.95 [Buy now and save at Amazon]
---
The Movie:

Rapper Ice Cube has had a fairly successful acting career, but no one was prepared to see him in the family film Are We There Yet? A completely routine family comedy, the movie still grossed over $82 million at the box office, more than enough to qualify it for a sequel, which we now have in the form of Are We Done Yet?



Picking up where the last picture left off, we now find Nick (Ice Cube) married to Suzanne (Nia Long), and she and her two kids, Lindsey (Aleisha Allen) and Kevin (Philip Daniel Bolden), have moved into Nick's condo with him. Things are crammed enough as it is when Suzanne announces she's pregnant -- with twins! Nick knows his condo is strained for space as it is, so he sets out to find a house in the country. The first one they see, they're convinced to purchase by the overly cheery real estate agent, Chuck (John C. McGinley). And so, off they move to their dream home, despite the kids' protests. Too soon, however, Nick discovers that this dream house requires a little work. Well, okay, a lot of work. And the only licensed contractor in town is...Chuck! Yes, Chuck is also the local house inspector, which I think is actually a conflict of interest, but hey, it's only a movie. Anyhoo, Chuck soon ingratiates himself with Nick's family, much to Nick's consternation, and finds problem after problem after problem with the house. Will Nick be able to cope with life in the country? Will he have the money to pay for all the repairs? Will he be able to stop himself from strangling Chuck?



Are the answer to any of those questions actually in doubt? No, they're not, because Are We Done Yet? is as generic and uninspired as its predecessor. In fact, it's more so, because it's actually a remake of another film. I notice the blurb on the cover says "Perfect Family Entertainment" but it's not, because actual family entertainment would be a Pixar film, or something from the Jim Henson studios, etc. Movies like these, while not out and out awful, are thoroughly mediocre and clog the box office. Movies like Are We Done Yet? are easily greenlit because they're inoffensive and purposely middle of the road. I'm not saying every movie has to take chances, reinvent the wheel, or be utterly brilliant, but I didn't laugh once during the movie, and this is meant to be a comedy.



The best part of the film by far is John C. McGinley. McGinley has been honing his comedic chops in the acclaimed NBC sitcom Scrubs, and while the material he has to work with here is nowhere near the sublime writing on that show, his charisma still comes through loud and clear. Regardless of the content, it's always enjoyable to see him on the screen. Ice Cube and Nia Long are both serviceable in their roles, neither good nor bad, just there. The kids are insufferable. Most child actors are actors in name only, and these kids have no screen presence, and the daughter is just flat out bad. Every line, every look screams amateur.



What else is there to be said? If you liked the first movie, you'll like this one. If you want your family entertainment to actually entertain your family, I suggest looking somewhere else.



The Blu-ray Disc:



The Image:

Sony presents Are We Done Yet? in a 1.85:1 AVC-encoded 1080p transfer. The bright colors and lush landscapes of the outdoors come off very well here. Detail is good, but not the best I've ever seen. Still, I was able to make out small marks on Ice Cube's face and the lines on John C McGinley's. The best shots are the outdoor ones, where the greens and blues pop and shine. A very good transfer, but not the best.



The Audio:

Despite Sony including a lossless PCM 5.1 track, the actual sound mix is as bland as the movie. Almost all of the action is confined to the front three speakers, with very slight movement to the rears. The score is about the only time the full soundstage comes alive at once. Also included are English and French Dolby Digital 5.1 tracks.



The Supplements:

Even though all of the supplements are in high definition, they are so meatless and lightweight that they're almost as useful as no extras at all. In all, there's no more than twenty minutes of extras, and most of that time is spent showing clips from the movie.




Kidding Around On The Set - Making Are We Done Yet?: A fluffy promo piece where Philip Daniel Bolden leads us through the set, interspersed with two second interviews with some of the rest of the cast. To give you an idea of how little substance this contains, it's just over six minutes long.





Blooper Reel: Usually blooper reels consist of the cast cracking each other up. This one generally has the cast saying stupid things on set. Boring.





Chuck Mitchell, Jr. - Jack of All Trades: Another super-short featurette, this one about John C McGinley's character. Most of it is actually footage from the film.





Film Quiz: I was hoping this was going to be a Blu-ray exclusive interactive feature, but it's not interactive at all. It's got Philip Daniel Bolden showing clips from the movie, and then pausing it, and asking essentially what the next line will be. He also has some annoying schtick in between as he waits for the audience to choose their answers. Waste of time.


The Conclusion:

Are We Done Yet? is so boring and faceless it's not even worth giving it a second thought. Skip It.
Daniel Hirshleifer is the High Definition Editor for DVD Talk.
Sponsored Links
Sponsored Links