Grafters - Complete First Season
List Price: $39.98 [Buy now and save at Amazon]
---
The entertaining 1998 British comedy/drama series Grafters: The Complete First Season comes to DVD in a three-disc, nine episode box set from Koch Vision. Originally produced by Granada International, and starring the charismatic leads Robson Green (Wire in the Blood), Stephen Tompkinson (Ballykissangel), Emily Joyce (My Hero), and Neil Stuke (The Bill), Grafters: The Complete First Season is quite adept at maintaining its light, easy, comedic tone, while achieving some surprising depth in its relationships and characterizations. I had never heard of the series before, but after watching this almost seven hour first season in one sitting (it kept me sticking around, waiting to see what happened next), I'm anxious to catch the second and final season.
Created by writer Michael Chaplin (Monarch of the Glen), Grafters: The Complete First Season looks at the romantic, economic, and social conflicts that arise when two Geordie "grafters" (laborers who hail from the Northeast part of England; specifically the city of Newcastle here) take on the job of renovating a posh old London house for a young, rich, married couple. Joe Purvis (Robson Green) is a professional carpenter, a true artist with a plane and saw, who cares deeply about the quality of his work; he hopes to expand his part-time work into a legitimate business. Unfortunately (for the women in his life), he's also a cock-sure womanizer who views emotional commitment as something as egregious as a warped, stuck door. His younger brother, Trevor (Stephen Tompkinson), a part-time amateur house painter and plasterer, is a sweet, slightly naive bumbler who Joe looks after with odd jobs here and there. Trevor, having lost his office job some time before, is having marital difficulties with his wife Karen (Tracey Wilkinson), who's frankly bored with her marriage to the loyal but dull Trevor. When Joe lands the renovation job in London, he sees it as a real chance to get "Purvis & Purvis, Master Builders" off the ground, while Trevor sees it as a chance to give his wife and baby son some space.
Joe and Trevor's employers, Laura (Emily Joyce) and Paul (Neil Stuke), are having problems in their marriage, as well. Paul, who works for a financial company specializing in buying oil tankers, has all the trappings of a successful businessman (Hugo Boss suits, flash car, hundreds of thousands of pounds to lavish on renovating a house), but pressures to perform at work are mounting. Laura, whose father is tremendously wealthy (a fact that Paul resents enormously), works for a social services agency; she's far more open to welcoming the new grafters on their own terms, in sharp opposition to Paul, who maintains a civil but distinctly superior air with the builders. With too many plot twists to detail here (plus, I wouldn't want to spoil the fun), problems immediately crop up when the relatively inexperienced builders run into delays due to shoddy work (usually on Trevor's part), or to financial setbacks by Paul and Laura. At one point, Laura borrows money from her father, which sets into motion a gradual deterioration in her marriage to Paul, which has unexpected results for all four people.
I was pretty sure where Grafters: The Complete First Season was going after the first episode, when the finale of the first episode had Paul, dangling from a ladder, trying to pull a tarp back on the roof of his house, during a horrendous thunderstorm. Joe and Trevor, fired from the job because Trevor blew up their gas cooker, come back to the rescue and everybody is happy. The genial air of Grafters: The Complete First Season, along with some slapstick DYI home improvement bits, made me think that the series was essentially a comedy of errors along the lines of something like The Money Pit: a lot of physical gags and some obvious heartstrings-tugging moments. But as the episodes continued, I was quite surprised at the continued depth of the various characters, and the nicely modulated dramatics of the various storylines. Joe, the most obvious stock character in the group, gets a chance to show some real complexities of emotion concerning his former wife, his lovely young daughter (he essentially abandoned her, and feels the pangs of true love and remorse when he sees how devoted she still is to him), a new lover Janice (the sexy Eva Pope, who has quite a few good scenes herself), his brother (whom he constantly denigrates to his own detriment), his cheeky, wise father Lennie (Maurice Roeves, in a marvelously relaxed, assured performance), and his ailing grandfather. One of the episodes finds the brothers leaving the work site to return to Newcastle for the death of their grandfather, and it's a revealing (and subtle yet deeply affecting) diversion from the series' expected story arc. Grafters: The Complete First Season is full of nifty little story twists like that, aided enormously by the talented cast.
Green and Tompkinson have beautiful chemistry together, and they play the familiar "odd couple brothers" dynamics quite realistically. There's no false bonhomie or exaggerated, phoney theatrics that telegraph "we love/hate each other" to the audience (until the ill-advised final episode, where the boys engage in a predictable fistfight). Green has the cocky womanizer down pat, but he also can play vulnerable, and I would imagine most women in the audience will adore him. Tompkinson, playing the opposite side of the stereotype coin, is equally engaging as the mooning romantic bumbler, who wants nothing more than for his failing marriage to fix itself (I suspect women will love him, too). Stuke has a difficult role in making the "villain" of the piece, the supercilious Paul, come off as occasionally human and even likeable (which he does well), and Joyce, delicious in the buff by the way, is effortlessly loveable and provocative as the kind, controlled, but secretly passionate Emily. Her role is pivotal: you have to believe that the three men would upturn their own lives to have her, and Joyce easily meets that level of desire. They're a marvelous cast, and with the high quality of Grafters: The Complete First Season's writing, this series turns out to be a surprising delight.
The DVD:
The Video:
Grafters: The Complete First Season is presented in a full frame, 4:3 screen ratio, but there were several times when I thought the framing looked off. Many times, a person talking would have half his head out of frame, making me think that Grafters: The Complete First Season was originally broadcast in a 1.78 widescreen ratio. It's not particularly bothersome, considering that the transfer is sharp and colorful, but it is noticeable during some critical dialogue scenes. Compression issues did crop up at times, noticeable during the busier scenes, which may be attributed to PAL conversion.
The Audio:
The Dolby Digital mono soundtrack is sharp and clear, but some of those Geordie accents could have benefitted from close-captioning or English subtitles, for the unaccustomed American ear.
The Extras:
Unfortunately, there are no extras for Grafters: The Complete First Season. I would have liked to see some interviews with the cast, or maybe an episode commentary. Too bad.
Final Thoughts:
Grafters: The Complete First Season is a real treat for fans of British TV who are looking for a fresh, fun, surprisingly emotional comedy/romance/drama. The cast is excellent, the lensing is slick and pleasing, the writing is sharp, and the tone is always genial and resolutely honest. What a nice surprise. I highly recommend Grafters: The Complete First Season.
---
Paul Mavis is an internationally published film and television historian, a member of the Online Film Critics Society, and the author of The Espionage Filmography.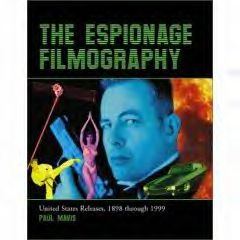 ---
C O N T E N T

---
V I D E O

---
A U D I O

---
E X T R A S

---
R E P L A Y

---
A D V I C E
Highly Recommended
---
E - M A I L
this review to a friend
Sponsored Links
Sponsored Links