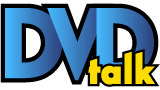 List Price: $39.99 [Buy now and save at Amazon]
---
The Movie:
Reviewers here at DVDTalk aren't paid, but we do get to keep the free
DVDs that we are sent to review.  Site owner Geoff Kleinman receives
promotional copies of discs, both HD and standard definition, and he puts
them up on a list.  Reviewers can select movies and series that they
think they'd enjoy watching and those discs get mailed to them for review. 
Occasionally there's a disc that sits and sits and sits on the list that
absolutely no one wants to review.  In those cases it's up to some
kind soul to volunteer to take one for the team.  This time it's my
turn.  I felt sorry for the poor Blu-ray disc of Delta Farce
that no one wanted and figured 'how bad could this movie be?  Surely
there must be some laughs."  Well, I was wrong.  Not only is
this film devoid of humor, but the jokes that are in it are old, the acting
strained and the movie itself is not presented with its original aspect
ratio.  If there was ever a disc to avoid, this is it.

Larry
(Larry the Cable Guy), Bill (Bill Engvall) and Everett (DJ Qualls, who
played Kyle, the skinny guy, in Road Trip) are three red-neck losers
who are down on their luck.  Larry's ultra-hot girl friend just broke
up with him after revealing that she was pregnant and the baby wasn't his,
and that caused him to lose his job.  (Apparently...they mention it
in the film, but that scene was cut out, so it's a bit confusing.) 
Bill's married to a demanding wife and has two rotten kids, and Everett
has just gotten kicked out of the storage unit he was living in (with a
blow up doll as a room mate.)  To make matters worse, as the trio
go to their Army Reserve weekend, they find that they're now under the
command of Sgt. Kilgore (Keith David).  The new Sgt. not only works
them to near death, but ends up getting these weekend warriors sent to
Iraq too.

While on the cargo plane to their new assignment, all three of them
fall asleep in a Hummer.  Unfortunately when rough weather hits, the
vehicle and its passengers are jettisoned from the plane and land safely
in Mexico.  (Why they were passing over Mexico is never addressed.) 
Waking up the next morning, the three soldiers discover that they're in
the middle of a desert, and assume that it's Iraq.  Taking their Hummer
across the desolate land, they eventually run across a village that's being
attacked by a group of bandits lead by Carlos Santana (Danny Trejo). 
Assuming there're terrorists (either "Turds" or "Shit-ites") they attack
and repel the bandits.  They'll be back however, and in force.

 


Here's
a quick way to see if you'll enjoy this movie:  when you read the
sergeant's name, Kilgore, did you laugh until your sides hurt?  If
you did, you'll really like this film.  If, on the other hand, you
thought "Kill-gore.  Yeah, I get it.  I've heard that before."
you'll have the same reaction that I did:  ennui.   This
is a really, really poor movie.  The jokes and gags are either telegraphed
way ahead of time or they are so old that they're no longer funny. 
A good example is the bumper sticker on the Humvee:  "Gas, Grass,
or Ass:  No one rides for free."  That was funny the first time
I saw it, about 1980 or so.  Now it's not.  To make matters worse
they make a point of showing the sticker twice!   They even stoop
so low as to steal the old joke about dying in your sleep:  I'd rather
die peacefully in my sleep like my uncle than screaming in terror like
his passengers.  The only thing is that they butchered the joke. 
The way it's presented in the film wouldn't be funny even if you've never
heard it before.

The movie had a horrible sense of comedic timing too.  Even my
kids could spot the jokes coming from a long way off.  When Everett
urinates in a canteen they correctly predicted that someone would end up
accidentally drinking it.  Don't get me wrong, someone drinking piss
is funny.  Ya don't get much funnier than that, but such a broad joke
has to be handled with a bit of finesse.

The actors seemed to sense that this movie had no comedic value and
walked through it.  Larry the Cable Guy (who was the only one who
had his first name on his Army uniform) had a hard time delivering some
of his lines convincingly.  This was especially true of his catch-phrase,
"Git-R-Done", which was forced into the script with a crowbar.  In
a running gag, Larry continually gets the Army's slogan wrong.  After
the first time its painfully obvious that he'll go through all the branches
of the military before hitting on the right phrase at the end of the movie. 
It was almost embarrassing watching these comedians with such a bad script. 
Didn't anyone realize that this just wasn't going to work?  (I guess
Jeff Foxworthy did, since he didn't appear in the movie.)

The Blu-ray Disc:

---
Video:
Well, I guess it was only a matter of time.  Soon after the first
SD DVDs were released a decade ago, the dreaded pan and scan versions started
showing up.  Now reformatted images are showing up on high definition
discs.  Originally presented theatrically with a 1.85:1 aspect ratio,
this BD only has a 1.78:1 image which will nicely fit a 16X9 screen.  (The irony that this was done
on a movie about trailer-trash red necks isn't lost on me.)  The back
of the case states that the film is the "16X9 widescreen version" which
I suppose is now the new code for "formatted to fit your screen." While this is objectionable it isn't a huge deal. On most displays the difference between the two aspect ratios is barely noticeable, only a few scan lines. Of course this makes one wonder if the difference is so small, why alter it in the first place.


Aside from the formatting problem, the disc was pretty good over all,
and very good in places.  As much as I disliked the movie itself there
was a very good level of detail and the image just popped of the screen
in places.  There were just as many spots where the image looked flat
and lifeless, but it never looked bad.  The colors, mainly dark greens
and browns, were strong and life like and the skin tones looked fine. 
On the digital side of things, there was some aliasing in places, a bit
more than I was expecting, but it was never distracting.  (Check out
the American flag on the uniform sleeves as the camera pans over it.) 
Posterization and blocking weren't a problem.

Audio:

This Blu-ray disc offers viewers the choice of a DD EX 5.1 soundtrack
or an uncompressed 7.1 PCM track.  Yep, that's not a typo.  Why
Lions Gate decided to go whole hog with the audio on this release is a
mystery, but I suppose I shouldn't complain too much.  The problem
is that the sound design of this film is very weak and the movie doesn't
benefit from the HD audio track.  The first word that comes to mind
when thinking about the audio is feeble.  There isn't much in the
way of sound effects except in the few battle scenes that are over way
too quickly.  Afterwards an occasional chicken cluck is about all
that's offered.  (Mexican villages always have invisible hens walking
around clucking.)  Even the battle scenes weren't as forceful as they
could.  These are more problems with the film itself rather than the
reproduction on the disc, just don't go into this movie expecting a very
exciting soundtrack.

Extras:

The bonus items start off with a very dry commentary by director CB
Harding.  He's directed three Blue Collar Comedy Tour specials,
among other things, and you'd except that he'd have more interesting things
to say about this movie.  He talks about setting up the shots, and
includes some behind the scene anecdotes, but overall this is a fairly
dull commentary.

There are six featurettes on the disc which run between 1 and 8 minutes
each.  Most of these are the cast talking about their roles intercut
with copious scenes from the movie.  If they had left out the movie
excerpts these would have run half the time.  There's nothing really
interesting or informative to be found in any of these.  The good
news is that they are all presented in 1080p.

The five deleted scenes run about four minutes and fill in some of the
gaps in the film (Larry getting fired from his job for one.)  The
gag reel last 8 minutes which is about 7 minutes too long.  Ironically
entitled White People Are Funny, there's not a laugh to be had. 
These last two are only found on the Blu-ray release but for some odd reason
they are in 480i.  *sigh*  So close and yet so far.

The bonus section wraps up with a photo gallery and three trailers,
though the trailer for Delta Farce isn't among them.

Final Thoughts:

This movie just isn't funny. At all. That is reason enough to avoid it. Though the image looks pretty good, I still have a problem with the studio reformatting the image, no matter how minor the change is. Just skip it.

Note: The images in this review are not from the Blu-ray disc and do
not necessarily represent the image quality on the disc.

 
Sponsored Links
Sponsored Links