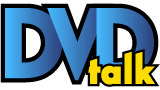 Mary Higgins Clark's Remember Me
List Price: $14.95 [Buy now and save at Amazon]
---
A familiar but nicely acted domestic drama/murder mystery/ghost story, Mary Higgins Clark's Remember Me, a 1995 made-for-TV movie starring Kelly McGillis, Cotter Smith, Shanna Reed, Michael T. Weiss and Stephen McHattie, doesn't break any new ground in its tale of grief, marital strife, blackmail, murder, and possible ghost sightings. But the actors are assured, the production reasonably smooth, and the pace quick.


Menley Nichols (Kelly McGillis), newly released from a mental ward after suffering severe depression due to a car accident where her young son died, has come back to Cape Cod with her new baby and lawyer husband Adam (Cotter Smith), where he has rented a fabulous old seaside summer residence, Remembrance House. Unfortunately, he's rented the house from realtor and old flame, Elaine Archer (Shanna Reed), a flirty little devil who makes it clear she's still interested in pursuing a relationship with Adam (during the previous summer, she had tried to initiate an affair with Adam, knowing Menley was hospitalized).
Menley, fully aware of Elaine's actions (as well as her husband's continued concern about her fragile mental state), is further agitated from symptoms of post traumatic stress syndrome; specifically, she's having horrific nightmares of the car accident (while driving, she momentarily took her eyes off the road and smashed into an oncoming train), hearing her son's voice crying, "Mommy! Mommy! Mommy!" If possible, even more stress is added to her psyche when she learns that Remembrance House is supposedly haunted. Evidently, the original owner, a ship captain back in 1953, took away his baby when his wife was thought to be having an affair with the home's builder. The baby subsequently died, and the mother's ghost supposedly haunts "the widow's walk" parapet - a ghost that Adam and others have seen, but whom they assume is Menley, walking around on the roof in an altered state of mind.
As her marriage deteriorates, Adam takes on a murder case (based on Menley's inexplicable recommendation to do so) when a local wealthy bride washes up on the beach, and her outsider husband, Scott (Michael T. Weiss) looks to be the guilty party, especially since the local hardass sheriff, Chief Nat Coogan (Stephen McHattie), who used to be in love with the dead woman, will stop at nothing to prove Scott guilty. All of these subplots converge in a perfect storm (quite literally - there's the obligatory storm at the finale), with Manley put to the very brink of her sanity.
SPOILERS ALERT!



Primarily a domestic drama with a murder mystery subplot thrown in for good measure, the ghost thread in Mary Higgins Clark's Remember Me is certainly the least successful element of the story. It's never really believable, and seems tacked on to amp up and reflect back on the hinted at but ultimately dropped triangle that might have existed with Menley, Adam and Scott. As well, the murder mystery angle isn't terribly compelling, either, with anyone who's watched a few Murder, She Wrote episodes clearly able to figure out who the real villain of the piece is, as well as the method of intimidation that's used to scare Menley right back into a sanitarium.
Actually, I found the domestic drama the most compelling part of Mary Higgins Clark's Remember Me. And McGillis is the main reason for that interest. She's such a down-to-earth, simplified performer (no noticeable tricks or show-offy thesping) that she lends great believability to her layered characterization. Constantly aware that she's being watched and judged by her husband, McGillis makes Menley a fully rounded, believable mother and wife (that's rare for these kinds of telemovies) on the brink of losing control, whose anxiety feeds on itself to the point where she's convinced she's unbalanced. The rest of the cast is competent, and the direction by Michael Switzer is admirably straightforward and clean, with a tight editing scheme and a fairly glossy production design. No surprises here, but Mary Higgins Clark's Remember Me has a smooth polish to it, an assured tone that satisfies the viewer with a nicely acted, quickly paced little yarn.
The DVD:
The Video:

The full-screen, 1.33:1 video image for Mary Higgins Clark's Remember Me is relatively clear, if a tad dark, with generally good color values and some print wear (occasional scratches and dirt).
The Audio:

The Dolby Digital English 2.0 stereo sound mix is perfectly acceptable for this largely dialogue-driven film. There are no close-captions or subtitles available.
The Extras:

There are no extras for Mary Higgins Clark's Remember Me.
Final Thoughts:

As made-for-TV movies go, Mary Higgins Clark's Remember Me isn't too bad, mainly because of Kelly McGillis' strong, believable performance as a woman gradually slipping off the edge of sanity. The ghost story elements of the script are a blow-off, and the murder mystery angle has been done to death, but the domestic drama feels right. If you're a fan of the made-for-TV genre, or of Mary Higgins Clark, I recommend you purchase Mary Higgins Clark's Remember Me, but all others might get by with a rental for this agreeable little melodrama.
---


Paul Mavis is an internationally published film and television historian, a member of the Online Film Critics Society, and the author of The Espionage Filmography.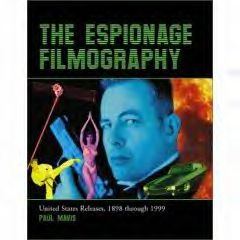 ---
C O N T E N T

---
V I D E O

---
A U D I O

---
E X T R A S

---
R E P L A Y

---
A D V I C E
Recommended
---
E - M A I L
this review to a friend
Sponsored Links
Sponsored Links