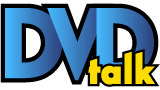 Angelina Ballerina - A Star Collection
List Price: $29.98 [Buy now and save at Amazon]
---
HiT Entertainment and 20th Century-Fox have released Angelina Ballerina: A Star Collection, a three-disc boxed set featuring Rose Fairy Princess, Lights, Camera, Action!, and In the Wings, with each disc containing four episodes of the light, charming animated series about a mouseling who wants to be a Prima Ballerina.
Based on the series of best-selling children's books by author Katharine Holabird and illustrator Helen Craig, Angelina Ballerina looks at young Angelina (voice of Finty Williams), who lives in Chipping Cheddar, a small town outside of London, and whose main focus in life is the ballet. Taught by Miss Lily (voice of Judi Dench), Angelina tries to balance not only the complexities of her chosen art, but also the far more difficult requirements of growing up. Aided by her best friend Alice Nimbletoes (and hindered by the mean twins, Priscilla and Penelope Pinkpaws, who constantly tease Angelina), Angelina has many adventures where she learns the sometimes awkward, sometimes painful lessons of adolescence.
Unlike quite a few children's animated series I've reviewed these past months, Angelina Ballerina has a distinct delicacy to it, a softness of execution that I found quite refreshing. The animation isn't what you would call "full," but the feathery designs (I assume they're based on Craig's original drawings?) and the measured, quiet vocal delivery by the actors creates a calm, sedate cartoon that's nicely reserved. Of course the big test is whether a child likes it, and my five-year-old daughter loved the twelve episodes gathered together here in the Angelina Ballerina: A Star Collection. Over the course of two days, she asked to watch all of the shorts, and a few she requested to watch again - always a good sign. With so many toons out there aimed squarely at boys, it's nice to see an animated series geared towards little girls, reinforcing some valuable life lessons without emphasizing a lot of screaming and crashing and endless one-liners.
Here are three titles and their episodes included in the Angelina Ballerina: A Star Collection, as described on their hardcases:
ROSE FAIRY PRINCESS



Rose Fairy Princess

Angelina wins the role she was born to play. But Angelina soon has second thoughts when she realizes she'll be soaring high above the stage suspended by a single wire!
Angelina at the Fair

Angelina has to take Henry to the county fair. But Henry doesn't like any of the rides, so Angelina leaves him for a moment to ride the roller coaster with her friends - only to find Henry gone when she goes back for him.
The Ballet Tickets

Angelina just misses the bus to town, and now the last tickets to a very special dance have been sold - to Penelope and Priscilla. Can Angelina's Dad help her out?
Midnight Muddle

Angelina and Alice decide to camp out in Angelina's back yard, but something happens to Mrs. Hodgepodge's giant cauliflower, and Angelina has to decide if she should tell the truth or not.
LIGHTS, CAMERA, ACTION!



Lights, Camera, Action!

When Angelina enters a movie-making contest, she makes a weepy melodrama and puts herself, of course, in the starring role.
Anya's Visit

When Anya comes to visit, Angelina is thrilled until her friend becomes the center of attention.
Henry's Halloween

It's Halloween, and Henry is convinced he's seen the fabled Chipping Cheddar witch. No one believes him until he bravely saves Angelina and Alice from a very scary encounter.
Sammy's Club

Sammy and his friends won't let William join their downhill racer club, until their racer falls apart. Fortunately, William's father has just the thing to fix it.
IN THE WINGS



Angelina in the Wings

Angelina can't believe that Henry is chosen for the part she had set her heart on. To make matters worse, Angelina is Henry's understudy assigned to help him with his part!
Two Mice in a Boat

When Angelina and the mischievous Sammy enter the boat-decorating carnival, their boat is in danger of sinking when they don't see eye-to-eye on the decorations. Will they be able to work together and still win a prize?
Treasure Tandems

Angelina and Alice are desperate to beat the Pinkpaw twins in the village race. Can the mouseling friends make it to the finish line after being slowed down by detours and accidents along the way?
The Cheese Ball Cup

Williams thinks ballet is for girls, so he plays cheese ball instead. Unfortunately, William isn't a natural ballplayer. During the final cup, can Angelina help William save the game for his team?
The DVD:
The Video:

The full frame, 1.33:1 video image for Angelina Ballerina: A Star Collection is fine, if occasionally soft in picture clarity. Colors are muted by design.
The Audio:

The Dolby Digital English mono audio track is adequate for this cartoon; there are no subtitles or close-captions.
The Extras:

On Lights, Camera, Action!, there's a matching game, a dress-up game and Angelina's Dance Class, where your child can learn basic ballet steps with Angelina. On In the Wings, there's a picture scrapbook/gallery, a read-along story (which is quite fun), and a matching game.
Final Thoughts:

Delicate, gentle, and quite charming, Angelina Ballerina: A Star Collection was quite a nice surprise for me - as well as a treat for my five-year-old daughter. If you're looking for an animated series aimed specifically at young girls, this collection of twelve episode from the delightful Angelina Ballerina series should do nicely. I recommend Angelina Ballerina: A Star Collection.
---



Paul Mavis is an internationally published film and television historian, a member of the Online Film Critics Society, and the author of The Espionage Filmography.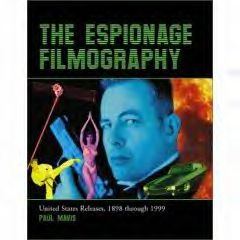 ---
C O N T E N T

---
V I D E O

---
A U D I O

---
E X T R A S

---
R E P L A Y

---
A D V I C E
Recommended
---
E - M A I L
this review to a friend
Sponsored Links
Sponsored Links