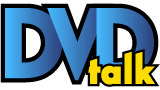 List Price: $28.99 [Buy now and save at Amazon]
---
The Movie:
In Martin Scorsese's The Aviator, Leonardo Di Caprio plays Howard Hughes. The film begins in the late 1920's with Hughes working on a few film productions. It doesn't take long, however, for Hughes' focus to shift from film work to flight. He becomes fascinated with airplanes and decides that he wants to fly faster and farther than anyone else has before.
As he spends less time in Hollywood and more time with Pan Am Airlines, Hughes starts to come under pressure from the airlines owner, Juan Trippe (Alec Baldwin) and finds himself on the wrong side of Senator Owen Brewster (Alan Alda). Of course, as most of us know, Obsessive Compulsive Disorder would soon set in with the ambitious playboy and begin to affect not only his careers and aspirations but also his personal life and his relationships with Katharine Hepburn (Cate Blanchett) and Ava Gardner (Kate Beckinsale). Eventually Hughes' condition takes over and ruins him but not before he makes history.
The Aviator is a fascinating character study that doesn't so much try to explain Hughes' decisions as it does simply document them. Obviously as his condition worsens he becomes more and more illogical to the point where he pretty much shuts himself off from the rest of the world, and it seems that with every new success or achievement he receives that he falls on step further into madness. Obviously Scorsese's direction has a lot to do with the success of the film but much of the credit needs to go to Leonardo Di Caprio for his excellent lead performance. His performance is admirable and brave - we never once get the sense that he's trying to play the star here, instead it would seem that based on his physicality and mannerisms he's trying to play the role as accurately as possible. This isn't a glamorous part by any stretch and his work here is subtle, unsettling and extremely impressive. Excellent supporting performances from Blanchett and Beckinsale as the two main love interests and particularly Baldwin and Alda as the airline owner and senator respectively really round out the cast nicely but Di Caprio really does shine here and he is completely deserving of all the acclaim he received for his work on this film.
On top of the excellent performances is the look of the film. Scorsese's decision to have the coloring of the film replicate the film stock that would have been used during the time in which it takes place takes some getting used to but once you're a few minutes into the picture it starts to make sense. As with all of Scorsese's films this is a stylish and well-shot picture that looks fantastic from beginning to end. The film is well paced and there's an obvious attention to detail and authenticity evident throughout that really helps with the atmosphere and the tone of the picture. If the film has one flaw it's that even at three hours it's too short. The ending comes up very quickly after some excellent build up and it almost feels too sudden. It's certainly an ambitious undertaking to attempt to tell the story of Howard Hughes on film in the first place and Scorsese and company have done an excellent job, let there be no doubt, but a little bit more exposition towards the finale would have gone a long way. Regardless, even with that problem The Aviator is a very interesting and expertly made film that portrays its subject in a fascinatingly human light.
The DVD

Video:


Warner presents The Aviator in an impressive 2.40.1 anamorphic widescreen presentation in 1080p VC-1 and for the most part, the picture quality is fantastic. If you haven't seen the film before, you might think, initially at least, that the colors are off when in fact Scorsese worked alongside his cinematography and colorist to try to replicate the look of film used during the era in which the movie is set. As such, the opening scenes that take place early on in the film are much different looking then the bright, bold, colorful scenes that take place in the last half of the picture. In terms of how this translates to HD-DVD, well once you get used to it and accept what Scorsese and company were trying to do from an artistic standpoint, it comes through very nicely. Detail levels are great from start to finish and there are no problems with mpeg compression artifacts or edge enhancement at all. As the film progresses and the colors start to become increasingly more intense, the picture really starts to shine. Everything is very nicely defined and there are no problems with color bleeding or over saturation. Contrast looks great, black levels are nice and strong and skin tones look dead on. There are no problems with dirt, debris or print damage. This is a rock solid transfer through and through.



Sound:


Audio options are available in English, French and Spanish language Dolby Digital Plus 5.1 tracks. Optional subtitles are provided in English, French, Spanish, and Portuguese.





The English 5.1 mix is solid even if it isn't going to blow you away. Much of the film is very dialogue-centric and so much of what you hear will come at you from the front of the mix, the center channel specifically, with rears used for ambient and background noise and sometimes for Howard Shore's score. During the flight scenes, things get considerably more active and you'll hear your subwoofer jump in with some nice low-end rumble, but for the most part the surround usage in this mix isn't as aggressive or as active as some might have expected. The more restrained nature of this mix could be intentional as it forces you to pay more attention to the visuals and it is in keeping with the period-style look of the film that Scorsese strived for. That said, dialogue is always crystal clear and there are no problems with hiss or distortion. Levels are balanced and in terms of clarity, the mix here holds up very well.



Extras:


The standard definition release of The Aviator had a solid set of supplements to accompany the film and thankfully all of that material has been carried over to this HD-DVD release.





Things start off with a commentary track courtesy of director Martin Scorsese with separately recorded comments from producer Michael Mann (who was originally slated to direct) and editor Thelma Schoonmake. Understandably, Scorsese dominates the discussion (the track is credited to he alone on the back of the packaging) and he does a good job of not only explaining some of the stylistic choices but also in detailing Howard Hughes' background. Scorsese is always an interesting man to listen to and this track finds him in fine form as he also goes over casting, how he came on board the project in the first place (Di Caprio wanted him to direct!), and how some of the more remarkable set pieces in the film were put together. Input from Mann and Schoonmake regarding their respective roles in the production also proves to be quite interesting but it is Scorsese who carries this track and he keeps it interesting from start to finish.





From there we move on to a series of short featurettes beginning with A Life Without Limits: The Making Of The Aviator (11:32), which is essentially a short piece where Scorsese and his cast each give their thoughts on the real life Howard Hughes and explain what it was like to work on a cinematic recreation of his life. This isn't a particularly in-depth piece but it does allow the cast members, none of whom are involved in the commentary, to talk about the picture a bit. The Role Of Howard Hughes In History (14:39) explains how important and influential Hughes' pioneering work as an aviator was and the impact that it has had on the industry. Some interesting news clips that show us the real Howard Hughes are contained here, making it quite an interesting segment. The Affliction Of Howard Hughes: Obsessive Compulsive Disorder (14:07) is a discussion with a pair of Hughes biographers who discuss OCD and the effects that it can have on people. Interviews with doctors and specialists in the field as well as with actual OCD patients lend quite a bit of insight to this featurette. The OCD Panel Discussion (14:52) treads similar ground as it showcases a discussion between Scorsese, Di Caprio, and Howard Hughes' widow, Terry Moore. It's interesting to learn about Di Caprio's take on how to play Hughes and this segment does a pretty solid job of explaining why the character is handled the way he is in the picture.





Modern Marvels: Howard Hughes (43:33) is a television special that was originally broadcast on The History Channel. This documentary does a good job of covering Hughes' entire life from his birth through his death by discussing his rise, his fall, his drug use later in life and his ultimately reclusive behavior. This covers not only Hughes' problems with OCD but also his influence on the worlds of business and aviation. This proves to be fascinating stuff and the most substantial supplement on this release save for the commentary track.





An Evening With Alan Alda And Leonardo Di Caprio (28:05) is an interesting discussion between the two actors that covers their contributions to the film and also their thoughts on Scorsese and his methods as a director. This segment does repeat some of the information from other features but it does so with a good sense of humor and it is still worthwhile even if it isn't essential. Visual Effects Of The Aviator (12:01) is a brief look at how CGI was used alongside models and matte paintings to bring some of the more effects intensive scenes to life on the big screen while Constructing The Aviator (5:59) covers Dante Ferretti's design work and his manic quest for realism and authenticity. Costuming The Aviator (3:35) is a look at Sandy Powell's costume designs for the film with a focus on how she too strove for realism with her work. The Age Of Glamour: The Hair And Make Up Of The Aviator (8:06) brings hair stylist Kathryn Blondell and make up artist Morag Ross to the forefront to explain their work on the film which again adds to the overall feeling of authenticity.





Scoring The Aviator (7:13) is an interesting discussion with composer Howard Shore about how he works and his approach to scoring a period film based on what he knew about Hughes and what he knew about Scorsese. The Wainwright Family (5:06) explains how members of the actual Wainwright family all had cameos in a key scene at the Coconut Grove.





Rounding out the extra features are the film's theatrical trailer, a single deleted scene (1:29, Hughes and Gardner discuss a car accident), a decent sized still gallery, animated menus and chapter stops. Unfortunately, aside from the trailer, all of the supplements on this disc are presented in standard definition.



Final Thoughts:



Warner Bros. has done a great job with the presentation on this disc and while it's a shame that the extras aren't in high definition, the movie looks and sounds great and it holds up exceptionally well. The Aviator comes highly recommended.

Ian lives in NYC with his wife where he writes for DVD Talk, runs Rock! Shock! Pop!. He likes NYC a lot, even if it is expensive and loud.
---
C O N T E N T

---
V I D E O

---
A U D I O

---
E X T R A S

---
R E P L A Y

---
A D V I C E
Highly Recommended
---
E - M A I L
this review to a friend
Sponsored Links
Sponsored Links